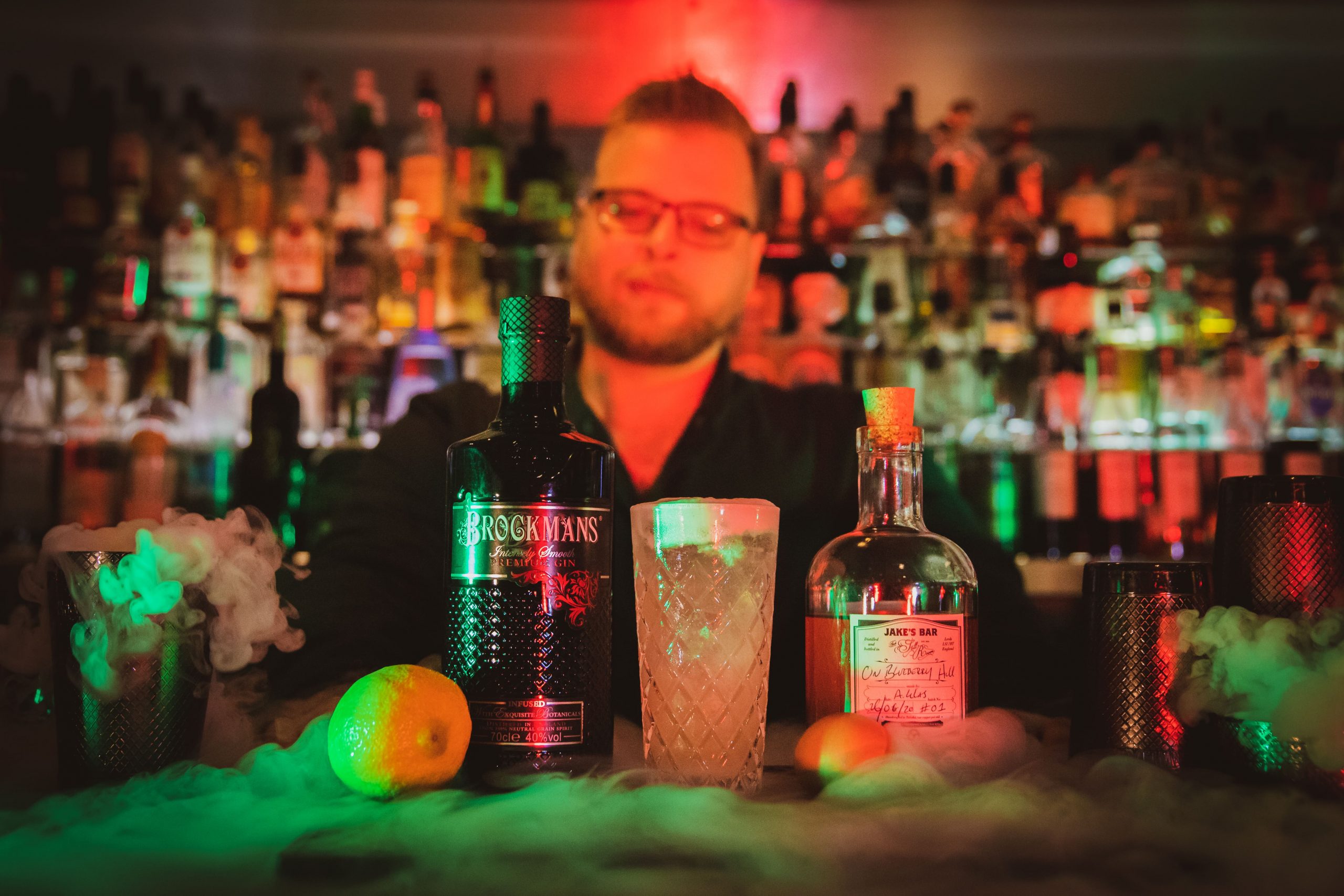 Spirit of the Night
Our devilish new Halloween Brocktail created in collaboration with Alex Klas of Jake's Bar in Leeds, perfectly named by Brockmans fan Lynne Hardy.
For a spooky night around Halloween, or whenever you feel the time is right...
The Components
50ml / 2oz Brockmans Gin
20ml / 0.75oz Jake's Blueberry Hill
20ml / 0.75oz Lemon Juice
15ml / 0.45oz Sugar Syrup 2:1
Egg White
Edible Flower Garnish
Method
Combine all the ingredients with ice in a shaker.
Hard shake and strain back into the shaker.
Shake again, without the ice, to fluff it up.
Pour into highball glass full of ice cubes.
Garnish with edible flowers.