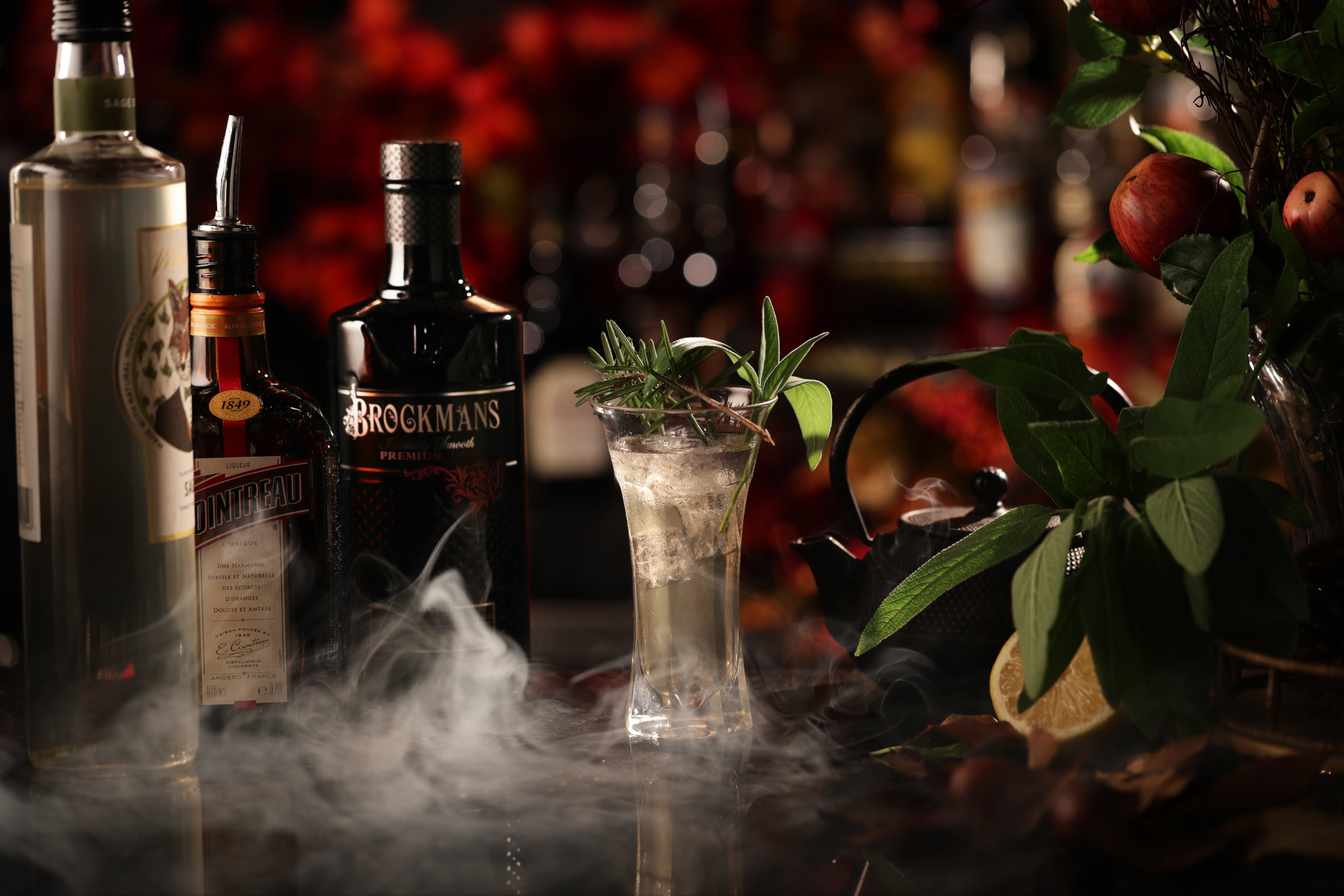 Smoke on the Water
Prepare the tea and cool it. Add the sage syrup. Stir the first four ingredients together in an Old Fashioned glass filled with ice. Add the Lapsang Souchong tea and syrup mixture. Garnish with the sage leaf and rosemary.
A smoky, tantalising infusion
The Components
50ml Brockmans Gin
15ml Lemon juice – freshly squeezed
10ml Cointreau
25ml Lapsang Souchong tea
25ml Sage syrup
Garnish: fresh sage leaf and a sprig of rosemary.
Method
Make the tea and cool it. Add the sage syrup
Stir the first four ingredients together in an Old Fashioned glass filled with ice
Add the Lapsang Souchong tea and syrup mixture
Garnish with the sage leaf and rosemary