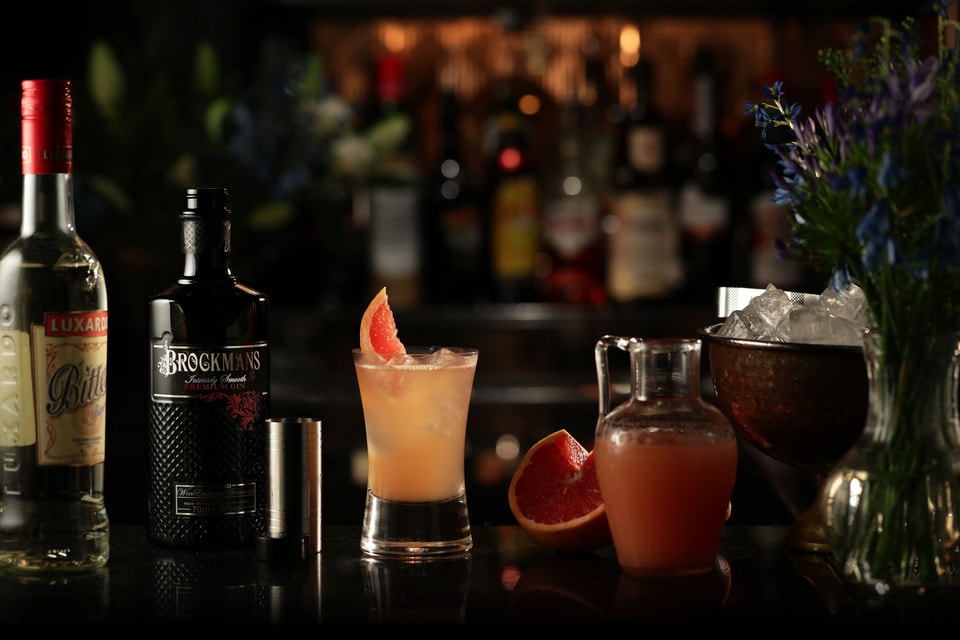 Negroni Blanco
For your Negroni, fill up a tumbler with Brockmans, Luxardo Bitter Bianco and sparkling grapefruit before giving it a good swirl. Garnish with a wedge of pink grapefruit.
A Negroni. But like no other...
The Components
40ml Brockmans Intensely Smooth Gin
20ml Luxardo Blanco
80ml Grapefruit Soda (20ml Grapefruit juice / 20ml soda water)
Method
Fill a tumbler glass with ice cubes then add 35ml Brockmans Gin and 35ml Luxardo Bitter Bianco and top with equal measures of Grapefruit juice and Soda water.
Give it a gentle stir in the glass.
Garnish with a thin wedge of pink grapefruit.