Earlier this year, in the midst of Summer, bartenders across Belfast gathered at a Properly Improper event to sharpen and show off their mixology skills.
Those who attended the mixologist training session were invited to put their skills to the test – creating their own unique Brockmans and Belfast-inspired cocktails. With a finale arranged for the top entrants, one fortunate participant would reign triumphant and win a £250 Belfast Hospitality Voucher. All that was graciously requested was for these creations to be inventive, be unexpected, and for each bartender to demonstrate their talent and passion.
The extravagant finale was held at the marvellous Margot's in Belfast, where our successful finalists assembled to showcase their original Properly Improper cocktail creations – capturing everything they love about both Brockmans and Belfast – to compete for the honourable title of Brockmans' Cocktail King or Queen.
In first place was the 'Mr Morello', created by Philipe Sanchez-Hutchion from The Ava Wine Bar and Bistro – Bangor. The inspiration behind this flavoursome cocktail was Mr. Sanchez-Hutchion's 2-year-old daughter:
"Since she came along my perspective on life as a whole has changed. Many of the stories we read together are simple with no fuss and she loves them, and that smile of enjoyment is all a parent needs. Simple being key is something I always try to carry into my daily life, and this drink is no different. Simple, but will bring a smile to your face."
Fancy making the winner's cocktail yourself? Well, you're in the right place. Ingredients and methods below.
---
Mr Morello
By Philipe Sanchez-Hutchion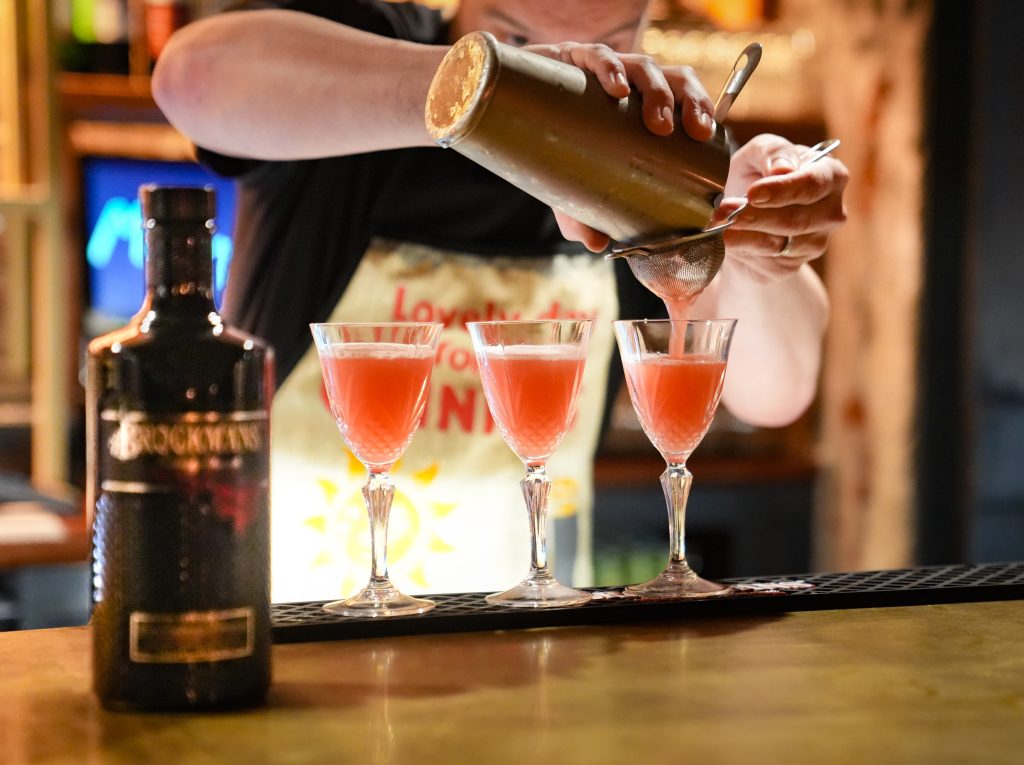 Ingredients
40ml Brockmans Gin
20ml Chenin Blanc
20ml Lemon Juice
20ml Morello Cherry Shrub*
*Shrub Recipe – equal parts Red Wine Vinegar, Morello Cherry Compote and Castor Sugar.
Method
Build all ingredients in a cocktail tin.
Give it all a good shake with cubed ice.
Double strain into a Nick & Nora style glass.
Finish with lemon peel garnish.
Following in second position was Jorden Wint's – of La Taqueria (Ormeau Road) – delicious, breakfast-inspired cocktail titled 'Mother's Milk'. Jordan's inspiration for this drink came from our very own slogan "Properly Improper".
"In the early stages of motherhood, my mother found herself recently divorced with two young children, living in a one bedroom apartment and working two jobs.
"Because of this, there were times when what we ordered for groceries took a compromise. But my mother was born to be just that – a mother – and so she made sure that we never noticed when things were a bit tight. On numerous occasions, we wouldn't be able to afford big, bulky dinner items, so we would be forced to settle for the less expensive options of pre-boxed batters and/or granola which my mother effortlessly disguised as the ever-fond event of 'breakfast for dinner!'.
"As a child, there was nothing better. Sweet, yet savoury; filling yet it was like dessert. Even though it was derived out of necessity, she always made it feel like a treat and a special occasion." 
---
Mother's Milk
By Jorden Wint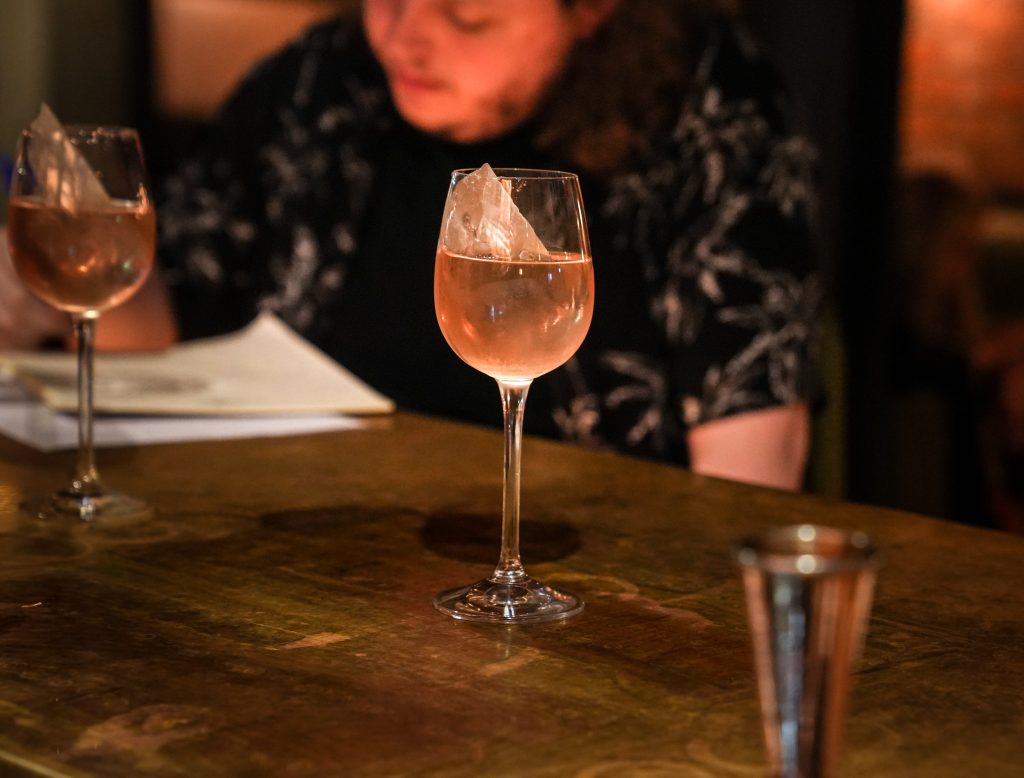 Ingredients
Brockmans Gin
Olorosso Sherry
Crème De Mure
Almond Syrup
Breakfast Tea
Lemon Juice
Honey
Granola Infused Whole Milk
Fresh Raspberries
Method
Batched and Clarified.
And last, but certainly not least, our third placed cocktail was Margot – Belfast's own Jamie McLaughlin and their delectable Recte Improprie.
"The name of my drink is 'Recte Improprie', which is Latin for "Properly Improper". This is the slogan for this fantastic gin.
"The inspiration for my drink comes from the smooth and complex nature of Brockmans Gin and comparing it to how Belfast has evolved throughout the years."
---
Recte Impropri
By Jamie McLaughlin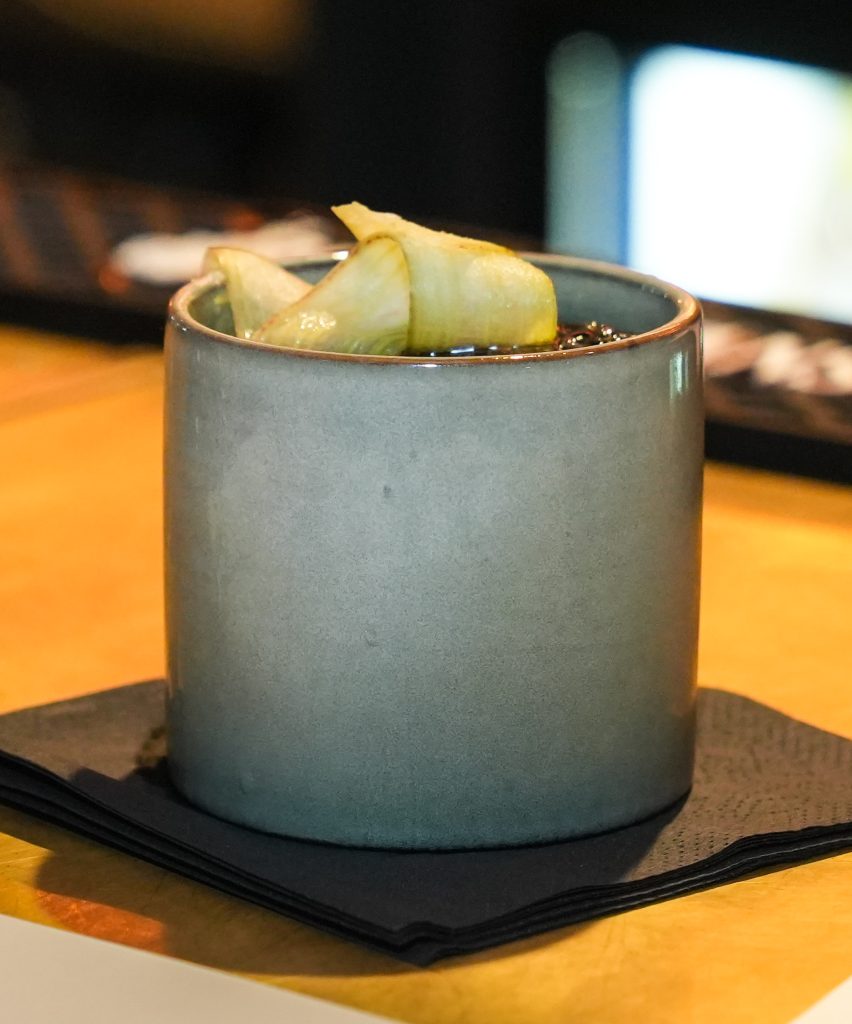 Ingredients
40ml Brockmans Gin
20ml Regal Rogue Rose
15ml Rhubarb Liqueur
10ml Citric Acid
5ml Simple Sugar Syrup
Candied Rhubarb Garnish
Method
Add all the ingredients to a mixing tin and then stir.
Strain into a ceramic cup.
Pour over an ice block with candied rhubarb on top.