New York City may take a lot of the glory for its rich cocktail scene, but New Haven, two hours north in neighbouring Connecticut, mounts a formidable challenge. One such player is Elm City Social, a cocktail bar well-known amongst Connecticut's bartender and drinking class. We walk in one afternoon to meet with Dan Rek, who wants to make us a classic tiki drink with Brockmans, the Saturn. Service hasn't started yet, Frank Sinatra ambles quietly out of unseen speakers, and Dan, all smiles, is setting up for an off-site event later in the evening. The vibe is mellow. The calm before the storm.
"The first year or two years when we were open, it was assholes-to-elbows here every Thursday, Friday, Saturday night," he says. "We were just pumping out cocktail, cocktail, cocktail." Now, he explains, while Elm City is still a top New Haven cocktail locale, the overall vibe has mellowed. People want to sit and enjoy their drinks, take their time, not drink as much.
"People drink less in general now, so business is a little different."
Dan doesn't fret, however; this just means they have to adjust accordingly, which is a good thing for a bar that has been around for a few years. It also aligns nicely with their new policy of changing the cocktail menu more frequently. With a push for using even more farm fresh, hyper-seasonal ingredients in both the kitchen and the bar, Dan plans on rotating the menu closer to every six weeks than every three months, which is what they'd been doing before.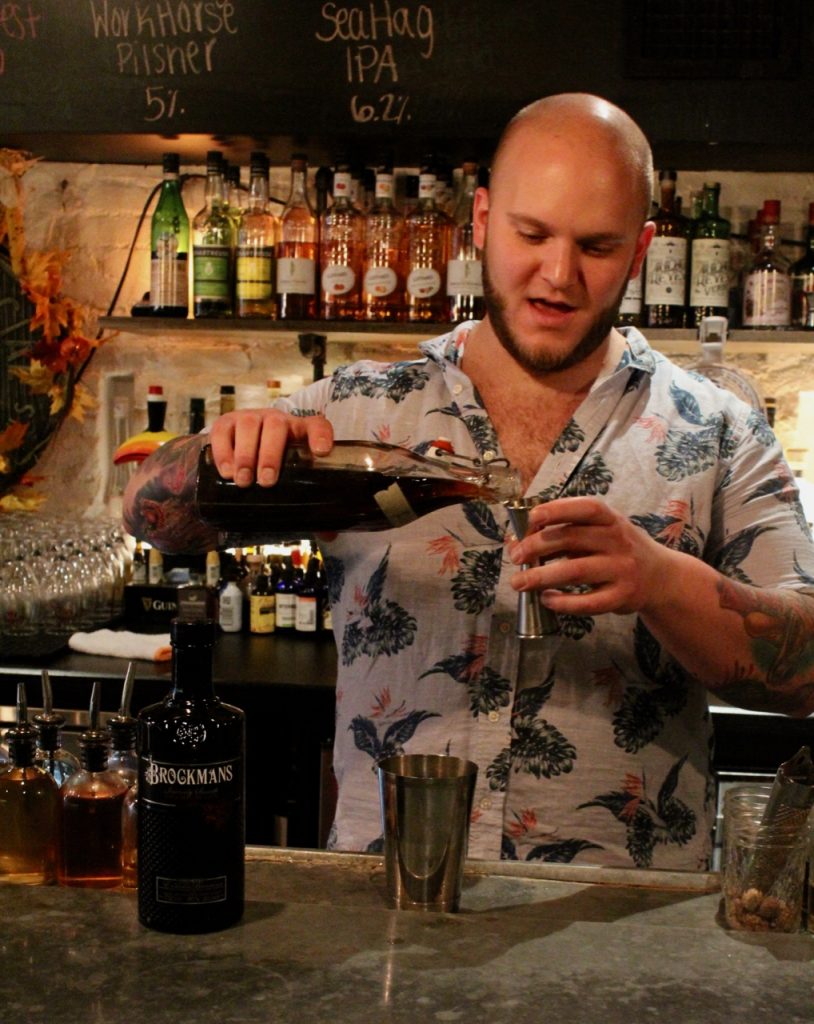 "This means that if I make a drink with pumpkin spice, for example, I'm not stuck with it for such a long season."
Dan is full of personality and loves to talk. Our kind of guy. But it took a while to get to where he is now, the bar manager at such an esteemed New Haven joint. His first gig in the industry, after deciding to quit selling guitars and living with his parents, was as a food runner at a country club.
"I got to work with some fun chefs there. There was this really goofy Finnish guy who was in the Finnish army, and he was really 'shell shock-y.' Once I was carrying a full tray of silverware, and it snapped in half and made a loud crash, and the chef… shit himself."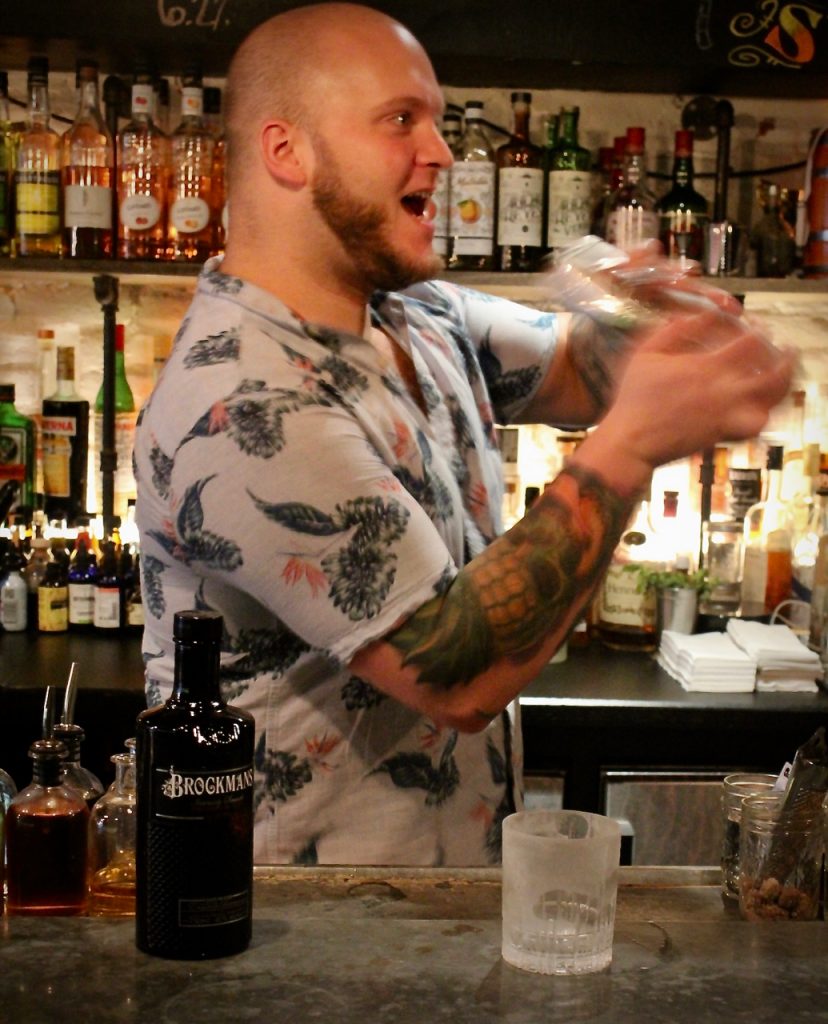 He made his way up to bartending there, but there wasn't much to it; nobody seemed to care that much about the cocktails. However, it was this exact apathy that inspired him to teach himself how to make a proper drink.
"One day I asked three bartenders how to make a cosmo, and I got three different answers. So I started reading, and I never really stopped."
Once he decided to truly seek out bartending as a job, he had a hard time getting someone to give him a proper shot behind a proper bar. So he kept teaching himself, pocketing 20s here and there to buy a new bottle of booze to play with, driving down to New York City to see what bartenders were doing down there.
"Finally, the bar manager at this industry hang out—the place where everyone would go after work and crush espresso martinis until our faces were red—said to me, 'I've been chatting with you a bunch of times, you care about the same stuff that I care about, we just had two people leave on us, full time is available, I'll teach you everything you need to know, just come here and hustle. So I did."
Fast forward to the present day, and Dan has been running the ship at Elm City Social for four and a half years, with no intent to stop. That suits us nicely, as the drink he's made us is a nutty, fruity, tropical delight. The 1967 International Bartender Association World Championship winner, the Saturn, is a lesser-known tiki "classic" that uses not rum, but gin. With almond orgeat, passion fruit, and the spice-forward Velvet Falernum, it truly feels like this cocktail, although predating our gin by decades, was made to be used with Brockmans.
Saturn
originally by J. "Popo" Galsini, made lovingly with Brockmans Gin by Dan Rek
Ingredients
1.5 oz/45 ml Brockmans Gin
2 dashes tiki bitters
.25 oz/7 ml Velvet Falernum
.5 oz/15 ml orgeat
.5 oz/15 ml lemon juice
.25 oz/7 ml passion fruit puree
Method
Add all ingredients to a shaker.
Add a small handful of crushed or pebbled ice.
Shake vigourously until the ice has melted, and dump without straining into a rocks glass over fresh crushed ice.
Top with more crushed ice, a lemon wheel, and freshly grated nutmeg.