When a city loves gin as much as Atlanta does, we simply must keep coming back. So now we're sitting poolside at The High Note, the bar on the roof of the Moxie Hotel, having an easy-sipping Brockmans cocktail and an easy-going chat with Baileigh Wilson, a New York pastry chef who now finds herself making cocktails in Atlanta.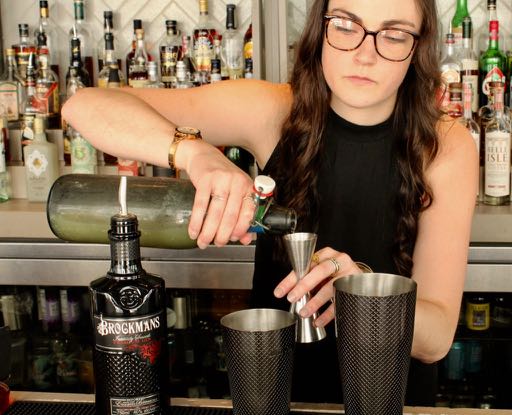 "I don't consider myself a bartender at all, I just really love Brockmans," she says, smiling endearingly. "I actually hate gin—or I thought I did—but when I tasted this, I told my bartenders I'm going to put something on the menu. And they let me!"
The drink, of course, is "You Had me at Merlet"—a French 75 riff* using Merlet crème de cassis—we are glad her bartenders "let" her put it on. Perfectly balanced, quaffable, and a beautiful colour, we're surprised this is her first go at bartending.
Baileigh tells us that she entered this business via pastry, having grown up in New York and studied baking at the famous Culinary Institute of America. She's always loved baking, but while there realised she loved it too much to go into a career in it. So when recruiters on campus approached her with post-college Management-in-Training program, she decided to give it a try. They placed her in the Four Seasons in Atlanta, and she never looked back. We ask her if there was a culture shock, being from the North and coming down South.
"I do say a lot of things that throw people off, because I'm very forward, and blunt. People are surprised I have zero filter." We're actually surprised to hear her say that, as we find Baileigh warm and unintimidating. Maybe the South has already softened her edges.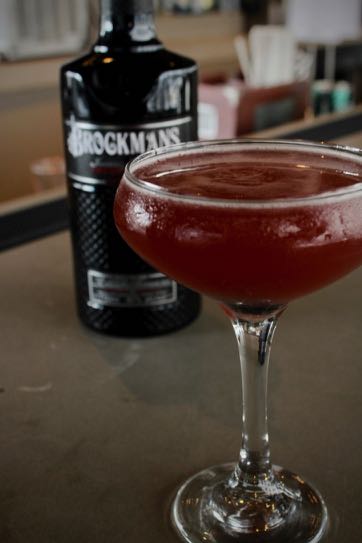 You Had Me At Merlet
by Baileigh Wilson
Ingredients
2 oz/60 ml Brockmans Gin
.25 oz/7 ml creme de cassis
.75 oz/22 ml lime
.5 oz/15 ml demerara syrup
Prosecco
Method
Add all ingredients, except for the Prosecco, to a shaker.
Shake until quite cold.
Strain into a chilled coupe, top with Prosecco, and garnish with a fresh blackberry.
*If you missed our deep dive into the French 75 and why bartenders continue to make riffs on it, click here…