We challenged food blogger, photographer, and styling extraordinaire Virginie Bonvalet to come up with a recipe using Brockmans Gin. Virginie took inspiration from the cascading red leaves over the roof of her barn – the same colour of the red detailing on the Brockmans bottle. An idea for a Marinated Duck and Grapefruit Salad with Brockmans Gin Dressing was created…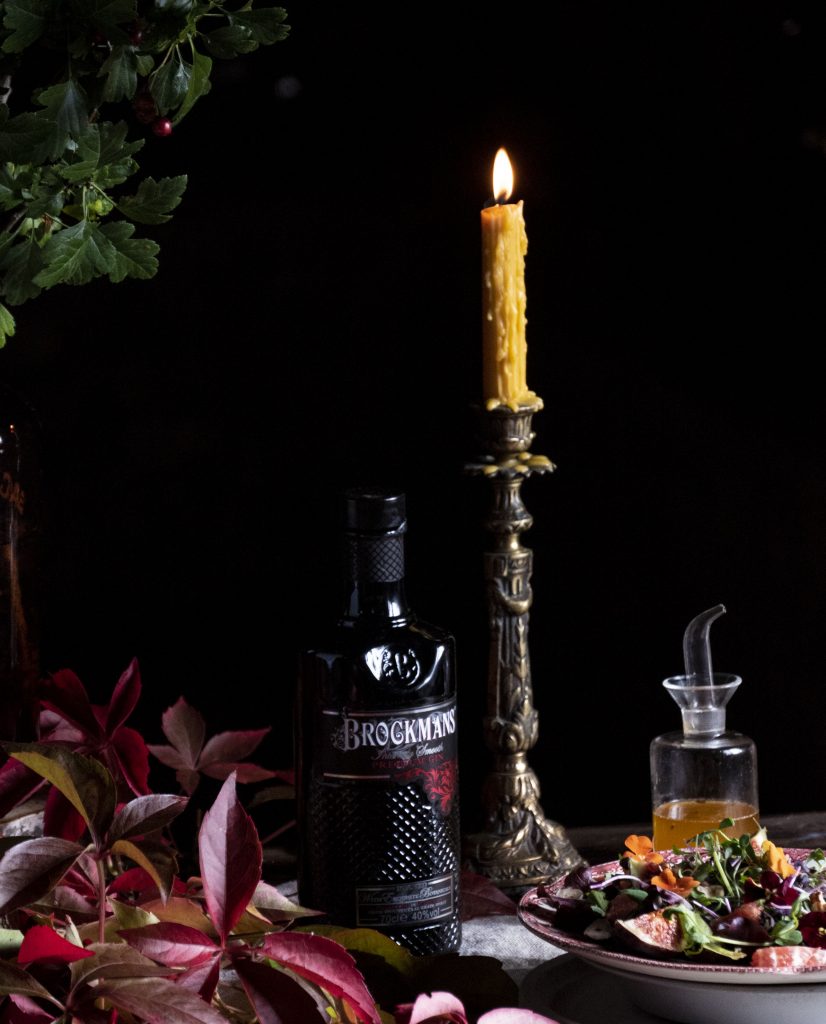 "I wanted to create a recipe that would pair deliciously with the botanical notes of the gin – the blackberries, juniper berries, liquorice, with seasonal ingredients. I chose duck as I felt that it would marry so well with the sumptuous berry tones, figs, and hazelnuts; flavours and aromas reminiscent of autumn. I drizzled the whole dish with a grapefruit dressing and a scattering of coriander micro herbs to finish in perfect harmony; the ideal accompaniment to Brockmans Gin."
Virginie is no stranger to pairing seasonal produce. She was born in the South of France in the seventies, eating only organically all her life – her home surrounded by a vineyard, a melon field — just a skip from the Mediterranean sea. With a childhood like that, we know this recipe is going to be the perfect light evening meal…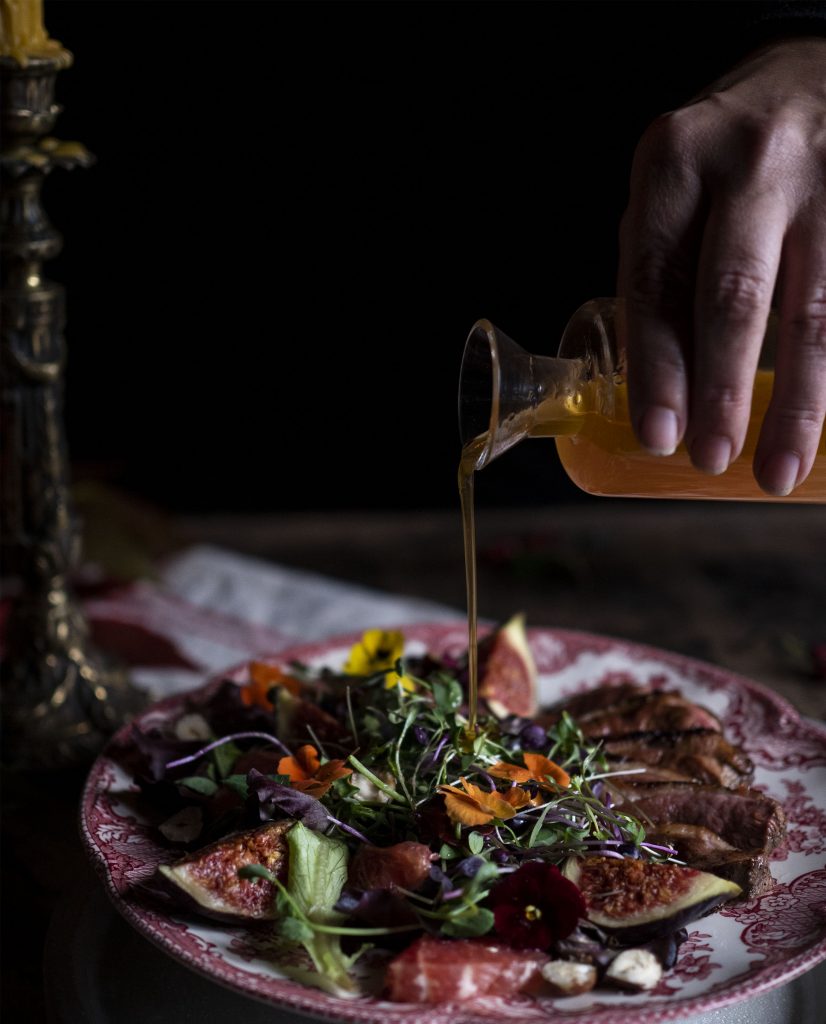 MARINATED DUCK & GRAPEFRUIT SALAD WITH BROCKMANS GIN DRESSING
Serves 2.
Prep Time 15 Minutes.
Cooking Time 10-15 Minutes.
Total Time 25 Minutes.
INGREDIENTS
Duck & glaze:
2 duck breasts
1 tsp. honey
1 tbsp. Brockmans Gin
1/4 tsp. five spice
1 grapefruit
sprinkle of micro herbs
2 figs
2 tsp. hazelnuts
Salad dressing:
1 tsp. grapefruit juice
2 tbsp. Brockmans Gin
Pinch of aniseed
3 tbsp. olive oil
Salt and pepper
METHOD
In a small bowl, mix the honey, five spice and gin together to create a glaze.
Score the duck and brush the skin with the glaze.
Place duck breasts into a cold pan skin side down, brush the other side with the glaze and fry on medium heat for 10 to 15 minutes. Once cooked leave to rest for at least 10 minutes.
For the salad dressing: mix the grapefruit juice with 2 tablespoons of Brockmans, 3 tablespoons of olive oil, a pinch of aniseed and salt and pepper to taste.
Slice the rest of the grapefruit, peel off the rind and cut into segments. Slice the duck, cut the figs into quarters and arrange on a plate. Sprinkle with micro herbs and crushed hazelnuts.
Drizzle with the dressing.