This story starts in the 1860s. Author Charles Dickens was throwing lavish, booze-fueled parties and unknowingly creating cocktails and punches to which cocktail enthusiasts still refer today. At one such an evening, at the Parker House Hotel in Boston, Dickens served "Tom Gin and Champagne Cups" to his illustrious guests. The Champagne Cup, a known libation at the time, consisted of Champagne, sugar and lemon juice–mix that with gin, and the story of the French 75 should end there. But Dickens never gave it a name. And it wouldn't get one until the 1910s.
The name definitely came from a French cannon
Here's where the story starts to get fuzzy. While all accounts agree that the drink got its name from the 75, a French cannon of considerable fame during World War I, nobody knows exactly how the recipe as we know it got paired with its name. Some accounts claim that English soldiers fighting in WWI invented the French 75, either because they happened to have all the ingredients on hand and served it in a 75 mm artillery shell, or because they were trying to recreate a Tom Collins, but only had Champagne instead of club soda. Although a fun story, little evidence exists to show it is much more than that.
The first written reference to a drink called a Soixante Quinze (Seventy-Five), however, surfaced in an American newspaper in 1915. The article credited the drink as having gin, grenadine, apple brandy and lemon juice, and claimed an American war correspondent brought it to the States (might he have learned of it from the aforementioned English soldiers?). While the ingredients are certainly different than the one we know and love, we know that by 1915, a drink called a Seventy Five certainly existed.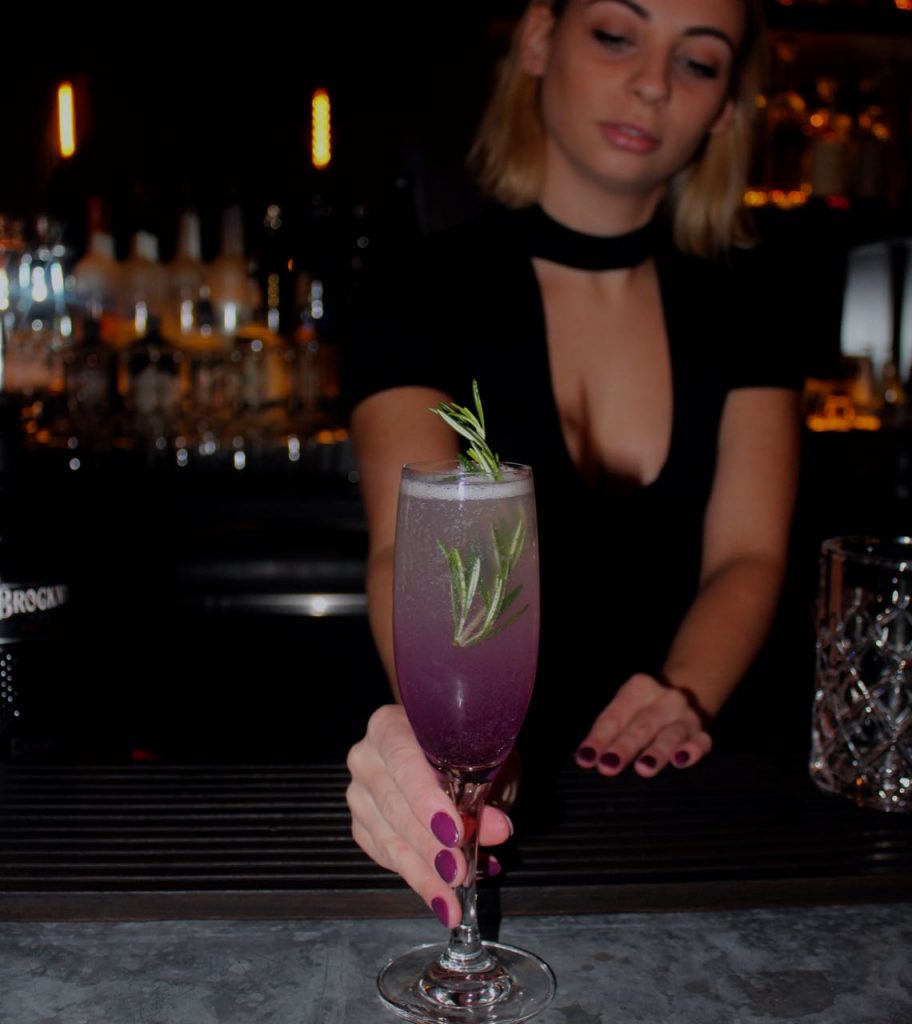 The Soixante Quinze first appeared in a cocktail book in 1922, in "Cocktails – How to Mix It" by Robert Vermaine. Here, the recipe still included gin, lemon, grenadine, and Calvados, an apple brandy specific to Normandy. In this book, Vermaine gave the drink's credit to Henry's Bar in Paris, an establishment which happened to be right around the corner from the famous, and still standing, Harry's New York Bar. This is relevant because just a few years later, in 1926, Harry MacElhone, of Harry's New York Bar, published the fourth edition of his "Harry's ABC of Mixing Cocktails," and included a 75 cocktail (albeit with absinthe instead of lemon juice). In the book, Harry claimed no credit for inventing the drink, and some say he borrowed it from his neighbour, Henry (of Henry's).
…Let's go back to Dickens recipe, please.
But a year later is when the French 75, as we know it, may have first appeared in print. In New York, a man named Judge, Jr. published a quirky cocktail book called "Here's How!", and put the recipe down as gin, lemon, powdered sugar, and Champagne. Claiming, with a bit of cheek, that this drink "is what really won the war for the Allies," he claims no credit for its creation, as he does for some other drinks in his book. It is unclear, sadly, where Judge, Jr. got the recipe, for it is certainly a different drink than the Soixante Quinze of previous literature.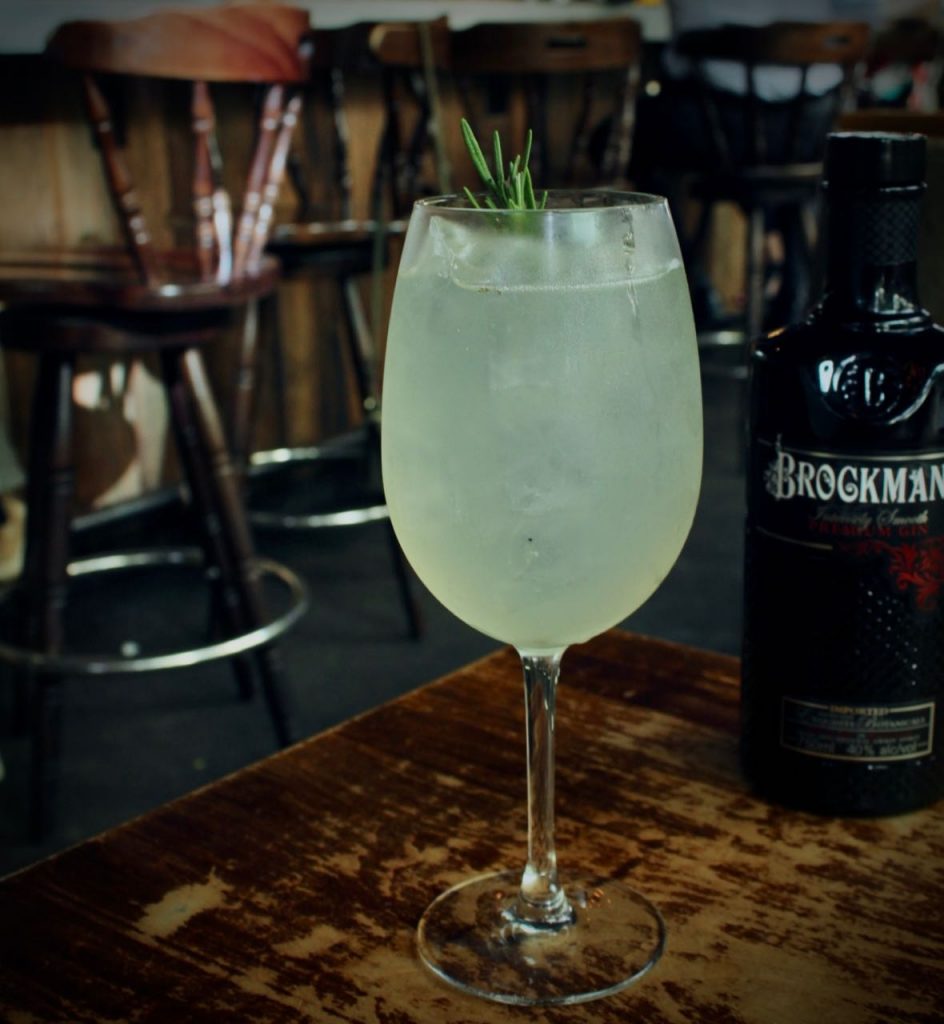 Something else is interesting about Judge, Jr.'s French 75–he calls for it to be served in a tall glass–what we might call a Highball or Collins glass–instead of a Champagne flute or coupe, which is how we see it served today (more on that later).
In 1930 a very similar recipe made it into Harry Craddock's "Savoy Cocktail Book," and the rest, one could say, is history. For the uninitiated, Harry Craddock was an Englishman who trained in turn-of-the-century New York cocktail bars until Prohibition, when he moved back to London and worked at the still-standing American Bar at the Savoy Hotel. His "Savoy Cocktail Book" is one of the most–if not the most–famous cocktail books in history and continues to inspire bartenders worldwide to this day (Craddock invented, for example, the Corpse Reviver #2. Never had one? Ask your favourite bartender for one. Thank us later). In short, if a drink was in his book, it was a proper drink. After that, the French 75 was everywhere. By the way, Craddock also served his French 75 in a Collins glass.
Then why do we serve it now in a coupe, or flute?
For as much as cocktail historians have attempted to uncover the nuanced history of the French 75, very little (if anything) is written about the moment when the drink stopped feeling like a Tom Collins and began to be served iceless in a non-chilled Champagne glass. Some theorise that it is simply due to the rise in popularity of serving Champagne in a flute in the 1980s and 90s (as it were, Champagne had been served in wide-mouthed coupes for a few hundred years, before enthusiasts in the States decided that a flute was a better vessel for preserving Champagne's bubbles. This, of course, never seemed to be a problem for centuries of European drinkers, who apparently liked to drink their Champagne quickly and not worry about bubbles). The French 75 has been seen in coupes, or flutes, ever since, but recently there's been a small movement to return the drink to highball glasses. This is in part because it's historical, and also in part because with the current trend of low-ABV and sessionable cocktails, a drink served long over ice is certainly more preferable.
You made it to the end of the history, so now it's time for a drink.
Here's how to make a French 75
(in its current, widely-accepted form):
1 oz/30 ml Brockmans Gin (of course)
.5 oz/15 ml lemon juice
.5 oz/15 ml simple syrup
sparkling wine
Add all ingredients, except for the wine, to a shaker. Shake well until cold, then strain into a chilled coupe (or a highball filled with ice!). Top with sparkling wine, and garnish with a lemon twist.
But of course… variations abound.
Riffing off of the French 75 is quite easy. You can swap out the simple syrup for a different one–an herb syrup like rosemary or basil is lovely, as is a berry or fruit syrup, ginger or even honey syrup. Muddling herbs and fruits at the bottom of your shaker works quite nicely as well. You can also play with the kind of sparkling wine you top it with–from sweet, to quite dry, to rosé.
Alternatively, feel free to try any of the variations we've had and loved over the years at some of our favourite Brockmans bars:
How do you like your French 75? Classic? With a fresh flair? In a coupe, or as a highball? Do let us know. We're always looking to add more notches to history…