It was International Gin and Tonic Day, and we were at the Winslow in New York City, sipping a Brockmans Perfect Serve, surrounded by a crowd of G&T enthusiasts. It got us thinking. In our experience, a proper G&T—with premium gin and premium tonic, accompanied by aromatic garnishes—although always a staple in Europe, has been underappreciated in the United States. All too often here, the G&T has been relegated to dive bars and rocks glasses, well gin and soda-gun tonic; even as cocktail culture boomed, the gin and tonic was considered lowbrow, lacking craft, and unworthy of cocktail menus. But being in a packed New York City bar, a gin and tonic in everyone's hands, we started to wonder… is the proper G&T finally catching on in the States?
Even before Gin and Tonic Day, we were starting to notice an uptick in "proper" G&Ts. We've started to see them on cocktail menus in New York City, and we've noticed that more and more of our favourite bars are stocking bottled premium tonic. But we wanted to know if it wasn't just us noticing this. Turns out, it wasn't.
We spoke to bartenders from California to Florida to Chicago to New York and the resounding feeling is, elevated gin and tonics are very much in. But what is driving this trend?
MORE GIN, MORE TONIC
Quite simply, as the gin category has expanded, mixers have followed suit. Once relegated to soda guns across America, more and more bars are deciding to scrap the gun and purchase premium bottled tonics instead.
"I'm not making it up, G&Ts are growing," Anthony Pullen, of Q Tonic, tells us. "Accounts are physically removing soda guns. They simply don't feel comfortable charging all that money for something from a gun when customers are asking for higher quality spirits."
Joel Bulla, Beverage Director at Bulla Gastropub in Coral Gables, Florida, agrees. As consumers are leaning more and more toward premium gins, and willing to spend a little bit more on quality, "soda gun tonic doesn't cut it."
"If you're going for fresh fruit, fresh herbs, nice ice, it would stand to reason that you're going to go with a premium tonic."
Something that has signalled to us that the gin and tonic is spreading is how many new tonic companies have surfaced over the past year or so. A few years ago, you may have known of one premium tonic that maybe you tried at a craft cocktail bar. Now, bartenders and their patrons might be able to name three or four tonics they've seen across their city. Anthony from Q attributes it to the expansion of the gin category—in other words, as the possibilities for gin expand, so do the possibilities for tonic. But that cannot be the whole story. Premium tonic, whether it be many brands or just a few, has existed for quite some time. Why is it only now that premium tonic is hitting its stride in the States?
THE HOTEL BAR
"From our experience, it is the hotels who are leading the way," says Kevin Law-Smith, founder of East Imperial Tonics. Kevin is speaking to another broader trend in the American bar world: that of the elevated hotel bar. In yet another move adopted from Europe, mixology-driven hotel bars are cropping up all over the country, staffed with big-name talent and eager to compete on a global scale. MO Bar, in the Mandarin Oriental, is an example of such a place, where the bar manager, Lora Nefiodchina, a native of Moldova, went to hospitality school in Switzerland before landing in the hotel bar scene in Miami.
"We definitely cater to an international audience here, and we think about that," Lora tells us. "Sometimes I have to cut back with all the gin cocktails I put on the menu."
These bars are not only catering to an international audience, but they're hiring international bartenders as well. Naturally, that means that American drinkers are learning more and more about international drinking habits. And naturally, that means the gin and tonic.
LESS COMPLICATED IS THE NEW COMPLICATED
Another reason the G&T's popularity could be growing is that the complicated, multi-step cocktails might be falling out of favour. Instead, according to many industry insiders we spoke with, the trend seems to be toward less complicated and fewer ingredients.
"Fewer people are dazzled by 7-8 ingredient cocktails, with ingredients they can't pronounce," says Anthony Pullen from Q.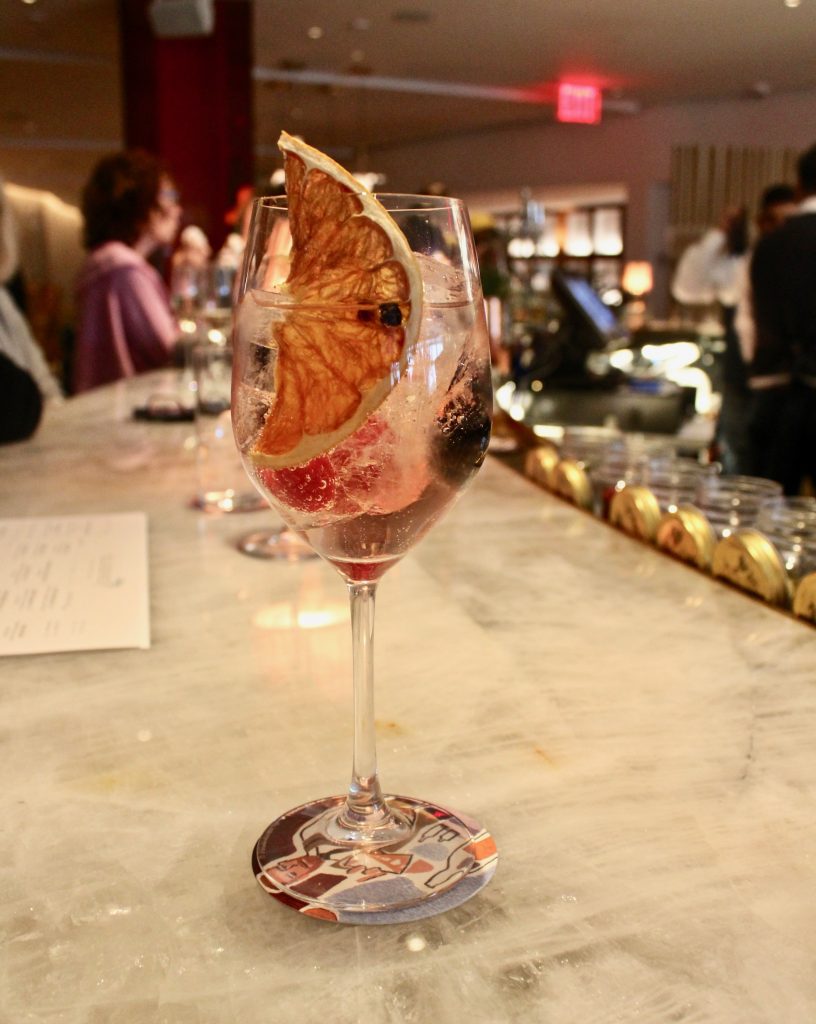 Bryson Ryan, a gin and whiskey brand ambassador from Chicago, echoes Anthony's feeling. "Gin and tonics are hitting their stride at the right time, with cocktail bars and bartenders definitely going 'back to basics.'" After all, when the "basics" are all quality, why would you need anything else?
WHY DID IT TAKE SO LONG?
If you don't live in the States, it might be difficult to understand why the G&T, so delightfully refreshing, hasn't always been a bar staple. There is no one answer, but for some people, they simply had a bad experience with below-par gin, and never wanted to try again. And as we mentioned before, sweet, soda-gun tonic wasn't exactly helping, either. But there may be a logistical side to this, too.
"In the U.S., fridge space is often reserved for bottled beer, and not mixers," Anthony from Q explains. "In Europe, most beer is served from a tap, so the fridge can be used for sodas and tonics."
Sother Teague, owner of quite a few successful cocktail bars in New York City, adds that glassware has also been an issue.
"Our ratio has been way off," he explains. "Most bars, you get a gin and tonic in a rocks glass, and the glass is too small, and there is not enough tonic. A trip to Spain forever changed my DNA regarding the gintonic. I didn't like it before Spain, when I finally had it in a copa glass, with all the garnishes, and with a full bottle of tonic."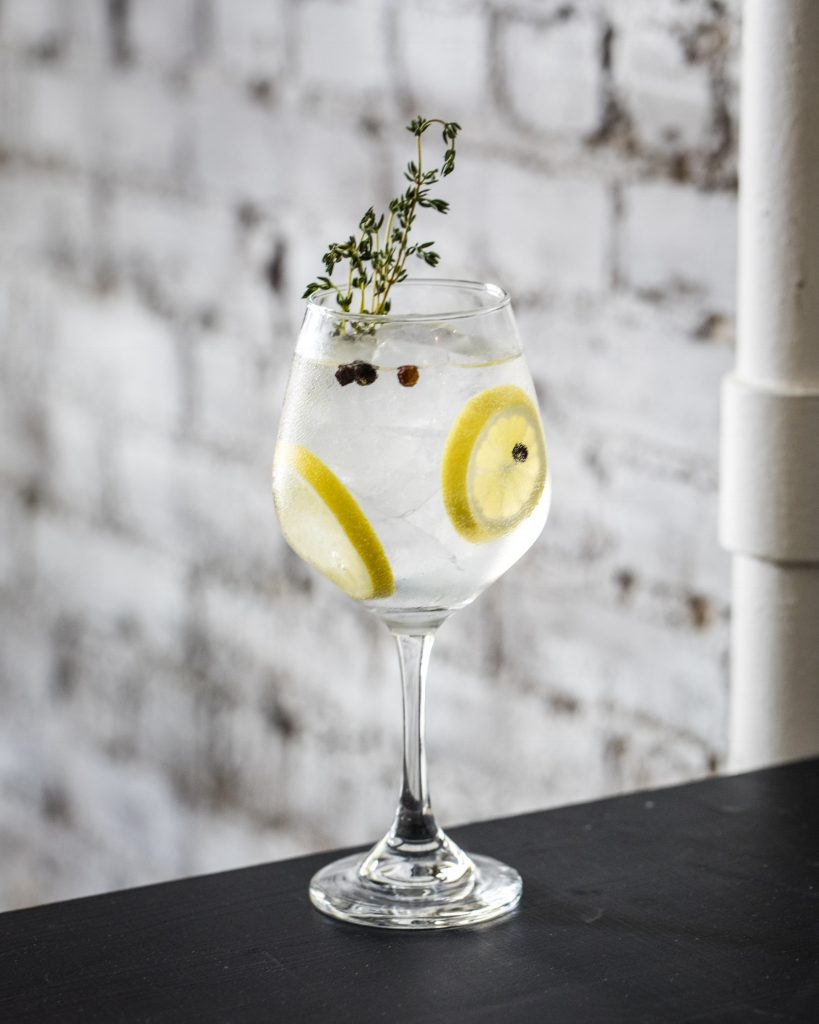 Anthony Pullen agrees. "Before we can even serve a proper G&T, we need to talk about glassware. You wouldn't drink champagne out of a rocks glass."
It seems to be a perfect storm that is allowing for the proper G&T to take its place in bars across America. Ultimately, it matters not why it took so long, or why it's happening now; instead, let's enjoy it the best way we can: with a Brockmans and tonic.