This year has been a big one for Brockmans in the States. From Miami to St. Louis to Burlington, the community of those in the know about Brockmans has been spreading across the U.S. at a breakneck speed. And now we're thrilled to say that we're in Atlanta, Georgia—a big, expanding city with a lot of small-town charm and plenty of thirsty gin drinkers.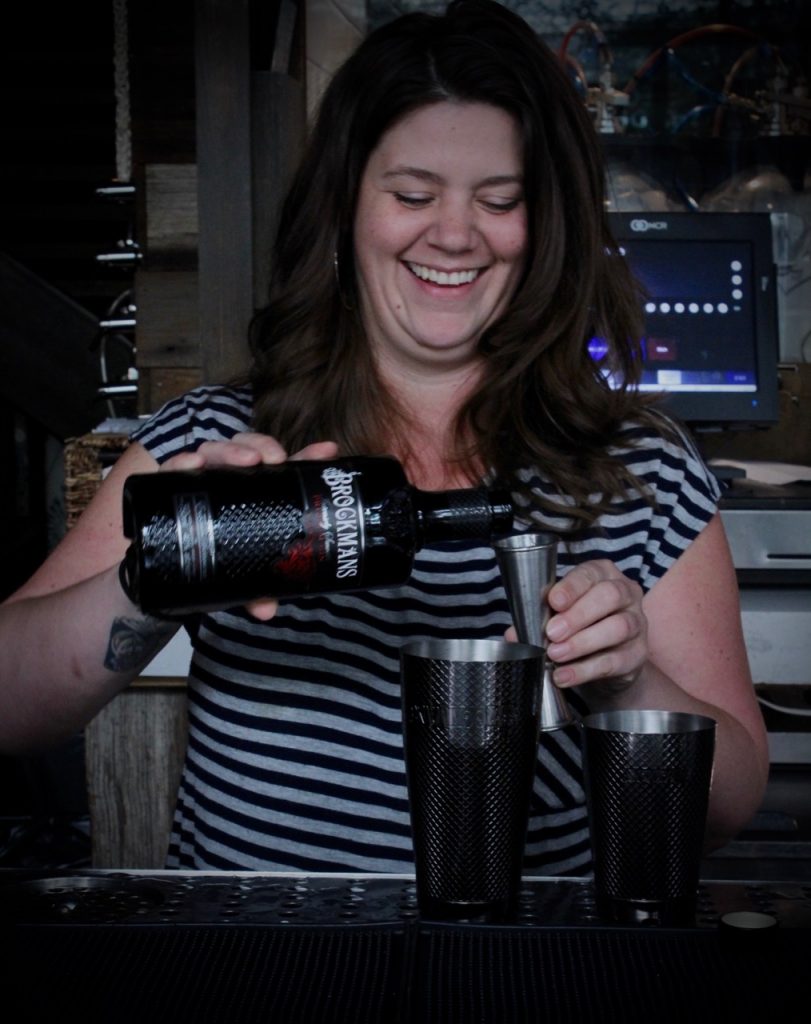 Our first stop is Hampton and Hudson, a breezy, inviting gastropub right in the middle of a strip of charming pubs and restaurants in the nifty neighborhood of Inman Park. We've sat down with Beverage Manager Michell Boyd and already learned that she is not in fact from the South, even though her accent suggests otherwise.
"I'm from Michigan, but I worked really hard to put 'y'all' in my vocabulary when I moved down here," she says, laughing. "The majority of people I know here are from Ohio or Michigan and I thought, how am I supposed to get an accent if everyone is from the Midwest?"
Michell touches on something we've already noticed—that although firmly a Southern city, Atlanta is home to people from all over, which, of course, infuses a beautiful, exciting diversity to the place. And what brought Michell to Atlanta from Michigan? A bit of serendipity, and a heat-of-the-moment decision.
"It was a bad economy and whatnot, I had just put my two weeks in at this rickety bbq spot in Michigan because I wasn't making any money. I didn't have a plan, but I couldn't work there anymore."
And then, as if on cue, an old friend who lived in Atlanta called her, pretty much out of the blue.
"She said to me, 'Um, so this is weird, but I woke up from a bender last night with an article on my fridge, circled, and it was all about job opportunities around the country,' and it said that the worst place for opportunity is Jackson, Michigan—where I was living—and that Atlanta was in the top three places for jobs. So she said, 'I don't know, just throwing it out there, if you want to move down, you can live in my living room until my lease is up and then we can get a place together.' I said, 'I just put my two weeks in at my job, I'll see you in two weeks.' And I packed up my car."
Ten years (and many "y'alls") later, Michell now runs the show at Hampton and Hudson, where her Brockmans cocktail, the "Blueberry Yum Yum" is one of the bar's best sellers.
"Gin is definitely the big thing now," she tells us, as she garnishes her drink with a nice sprig of rosemary. "And there's always something new popping up here, I can't keep it straight. But gin is definitely in."
Blueberry Yum Yum
by Michell Boyd
Ingredients
1.5 oz/45 ml Brockmans Gin
.5 oz/15 ml Lustau Blanco Vermut
.5 oz/15 ml Pavan liqueur
.25 oz/7 ml simple syrup
.25 oz/7 ml lemon juice
Prosecco
Method
Add all ingredients, except for the Prosecco, to your shaker.
Shake vigorously for just a few seconds.
Strain into a wine glass over fresh ice.
Top with Prosecco and garnish with a fragrant rosemary sprig.