It's not often you'd see Brockmans Gin and Blue Cod in a recipe – an unlikely pairing, but one that Mandy Simmonds has matched perfectly. Just wait until you try the recipe…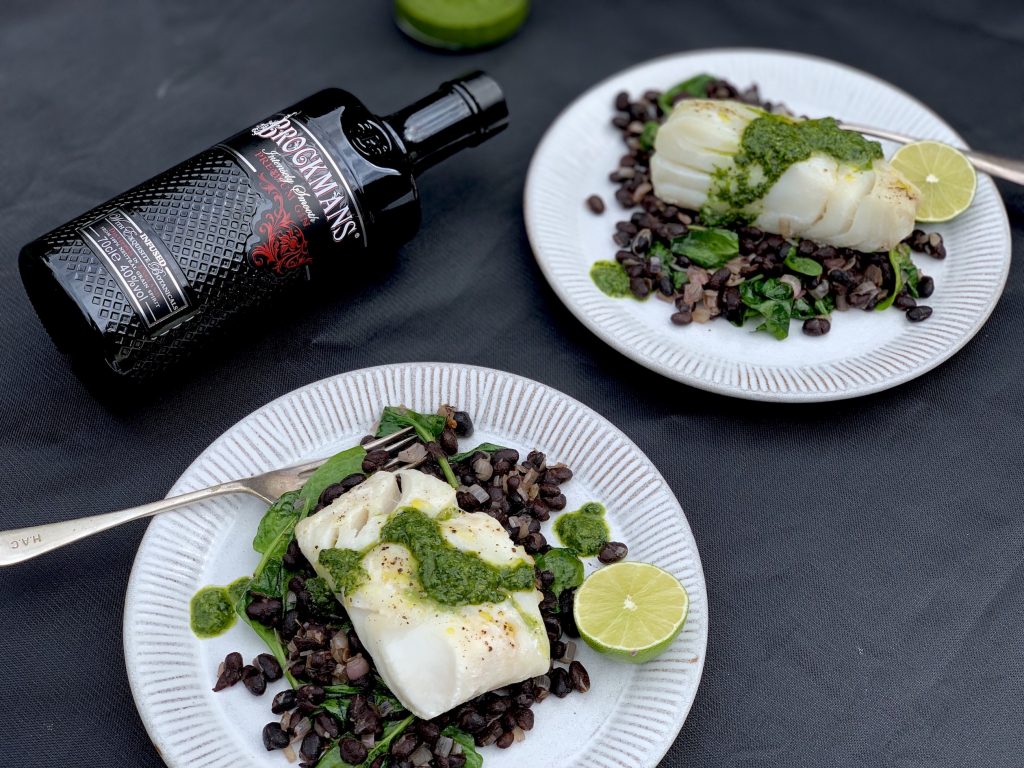 Mandy from @simplyfoodbymandy does interesting yet effortless, home cooking well. When we challenged her to create the ultimate, easy weeknight dinner meal using Brockmans Gin, we weren't surprised when she came up with a recipe simple enough to make, but so delectable that it would be guaranteed to impress family members or dinner guests. Did we mention it can also be whipped up in 20 minutes…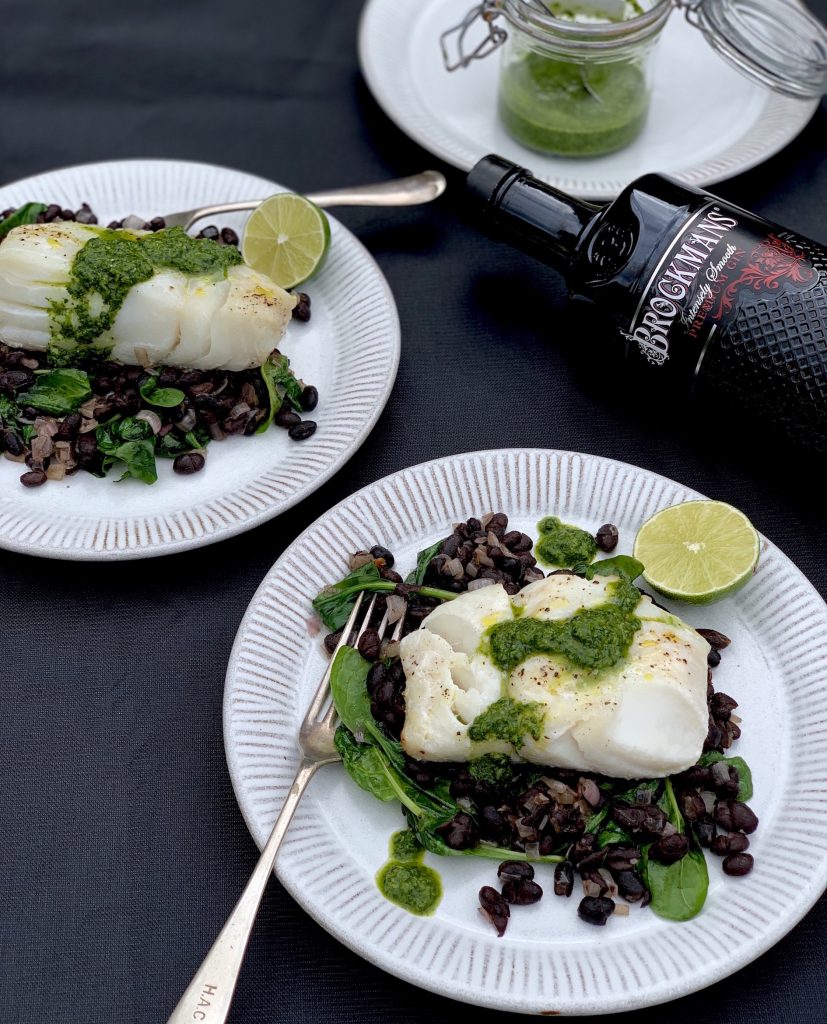 Roast Cod with Black Beans & Gin Chimichurri 
By Mandy Miller Simmonds
Serves 2
INGREDIENTS:
Gin Chimichurri:
1 clove garlic
1 green chilli – de-seeded
1 bunch fresh coriander
1/2 bunch flat leaf parsley
1 small shallot
1 tablespoon Brockmans Gin
1 teaspoon honey
Juice 1/2 lime
Salt and pepper
Marinade:
Juice 1/2 lime
1 teaspoon honey
2 teaspoons olive oil
Salt and pepper
1 onion – finely chopped
2 cloves garlic – crushed
1 teaspoon chipotle chilli flakes
1 can black beans – rinsed and drained
100g fresh spinach
2 cod fillets
METHOD:
Preheat the oven to 210 degrees.
Blitz the chimichurri ingredients in a mini blender and set aside.
Sauté the onion until soft then add the garlic for 2 minutes. Add the black beans and warm through gently. Flavour with the chipotle flakes and season. Add a little more oil if too dry. Now add the spinach and cook until just wilted.
Mix the marinade together and coat the cod. Place in the oven for 10 minutes.
Assemble starting with the black beans, top with the cod and finish with the amazing gin chimichurri.