Let gin, a killer view, and a punchy cocktail make you forget you're in New York City…
Some bars have the ability to take you on holiday. Lemon's, on the roof of the Wythe Hotel in Williamsburg, Brooklyn, is one of those bars. With yellow walls, a spritz-heavy menu, an array of plant life, and a stunning view of Manhattan to boot, Lemon's wants you to feel like you're not in Kansas (or, New York) anymore. With the addition of Brockmans on the backbar—which, let's be honest, is a holiday in and of itself—Lemon's certainly succeeds in its mission.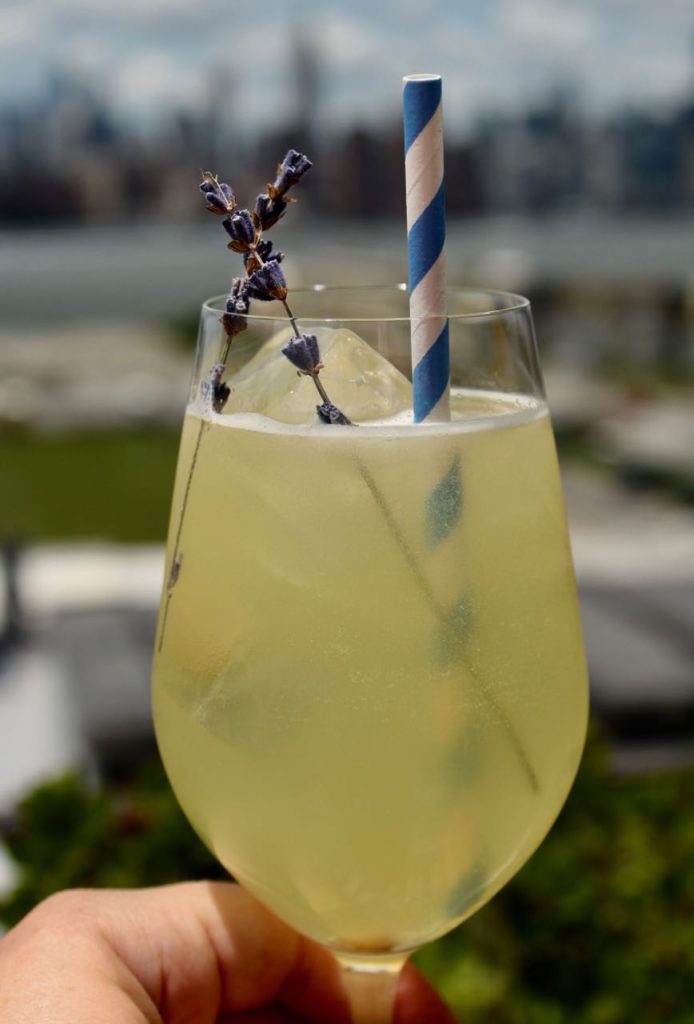 We're sitting on the roof, admiring a crystal-clear Manhattan skyline, and having a chat with bar manager Christine Kang, whose composure and calm suggests the mood of the bar extends to the staff as well. In fact, everyone who works here seems relaxed, cheery, and interesting to talk to. The fact that their uniforms involve a brightly-patterned button-down shirt certainly helps.
"We were definitely going for bright, spritzy, coastal Italian vibes here," Christine tells us, as she brushes away some hair that the warm breeze had blown into her face. "It's been really fun."
This bar had been here before, but in a different form, and it recently underwent a massive upgrade that brought in all the patterns, all the plants, all the lemons, and Christine. Having opened quite a few bars, put together even more cocktail menus, and trained with some of the best bartenders in New York, Christine has quite an impressive resume. And, like many in this industry, it started off casual.
"It was a job, in the beginning. I was in art school, then became a freelance graphic designer, and I needed a flexible income. But then, I never stopped."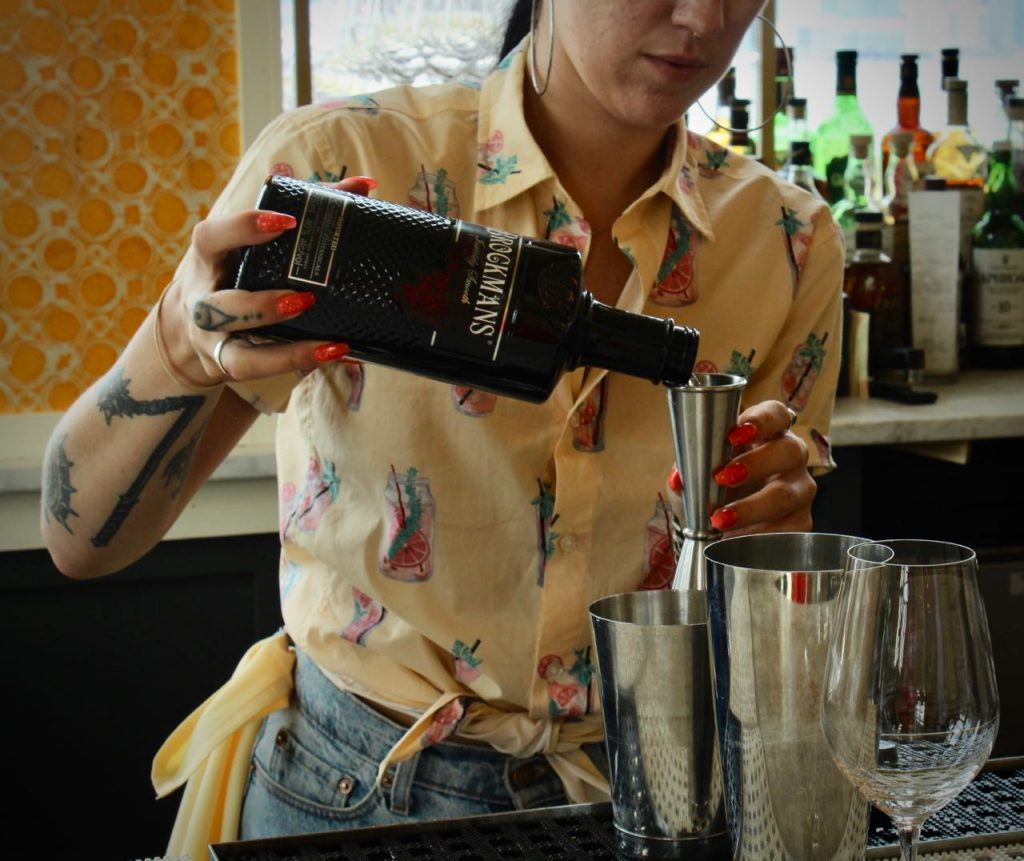 We move inside to the bar, and one of Christine's bartenders, Sage Stoyer, makes us one of the menu's more popular cocktails, the Lemon's Squeeze, which, of course, is about to taste even more special with the addition of Brockmans. We then ask Christine if there was a moment when she realised that this gig was no longer supplemental income but rather the career that it is now.
"When I moved to New York from California, and got a job at the John Dory Oyster Bar, which had a bar program run by Sasha Petraske," Christine tells us. (For the uninitiated, Sasha Petraske is credited as one of the trailblazers to bring Prohibition-era cocktails back into the spotlight and kickstart the current cocktail explosion.) "The integrity with which my coworkers and Sasha talked about food and drink really blew me away. Then I started hanging out with even more people who took this just as seriously, and then these bartender programs like Cane Camp and Camp Runamok popped up, and I saw the level of hands-on brand involvement in the cultivation of bartenders, and I started to realise this is a complete industry on its own. It's a beast."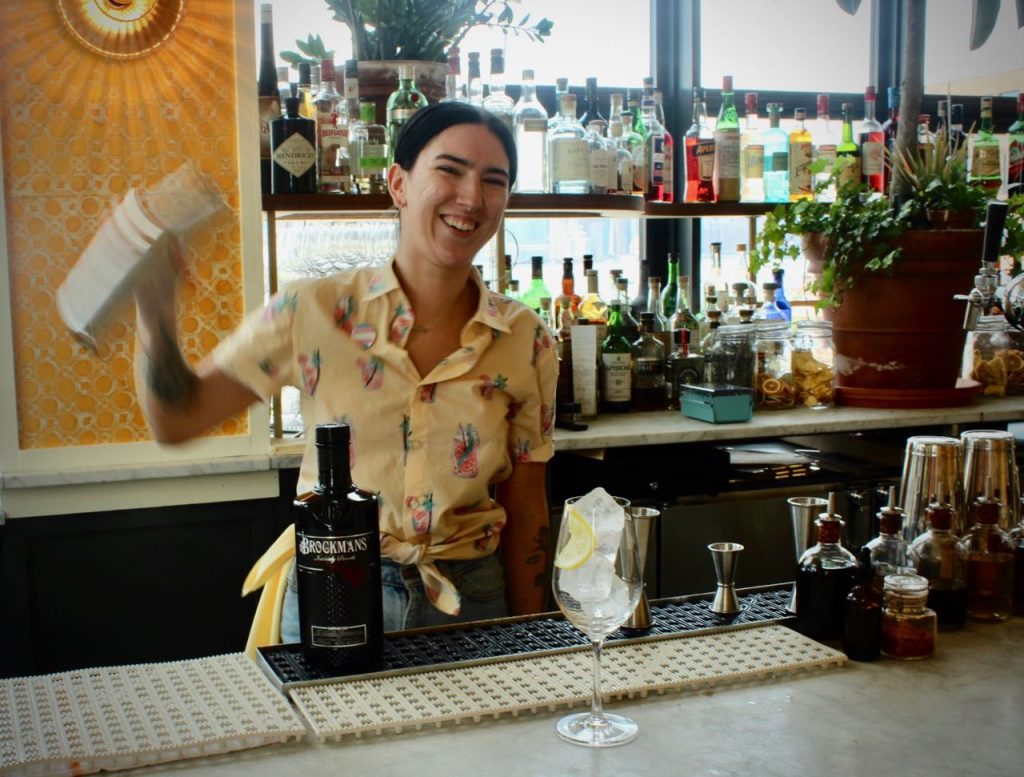 We move back outside and to the view, now with a ridiculously refreshing drink in hand. It is, in essence, a lavender lemonade, but a seriously upgraded one. In addition to fresh lemon juice Christine has included lemon oleo saccharum, a syrup made by letting sugar sit on lemon peels so that it absorbs all of those delicious lemon oils. Aside from adding even more of a citrus punch to the drink, it plays beautifully with the richness of the Brockmans, resulting in a cocktail that is truly more than just the sum of its parts.
We close our eyes, and just for a moment, New York City, with the grit and the noise and characters that we mostly love, slip away…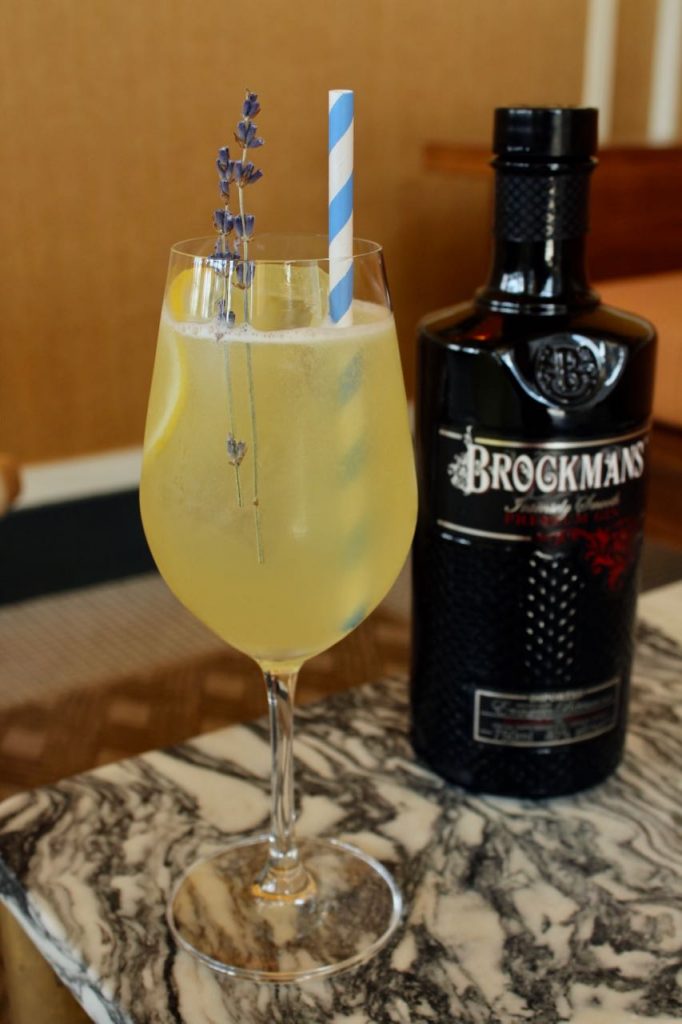 Lemon's Squeeze
by Christine Kang
Ingredients
1.5 oz/45 ml Brockmans Gin
.5 oz/15 ml Luxardo Bitter Bianco
1.25 oz/40 ml lemon oleo saccharum
1.25/40 ml fresh lemon juice
2 dashes lavender bitters
Method
Add all ingredients to a shaker.
Shake vigourously.
Strain over fresh ice into a wine glass, and garnish with a lemon wheel and a lavender sprig.