Come on in, the Brockmans is cold…
1 Tippling Place is a touch hard to find. On a busy, trafficked street, amongst busy, trafficked stores and restaurants, is a humble sign—looking frankly more like an address than an announcement for a bar—telling you you've arrived. Inside is a long, cosy, armchair-filled lounge with welcoming bartenders, plenty of kitsch, and plenty of gin. We've arrived indeed.
"We like to be hiding in plain sight," General Manager Derek Moorer says, explaining that it tends to filter out the party-goers. "This is the kind of place you want to relax, have a cocktail, and chill. You don't need 30 university kids spilling Fireball on your lap."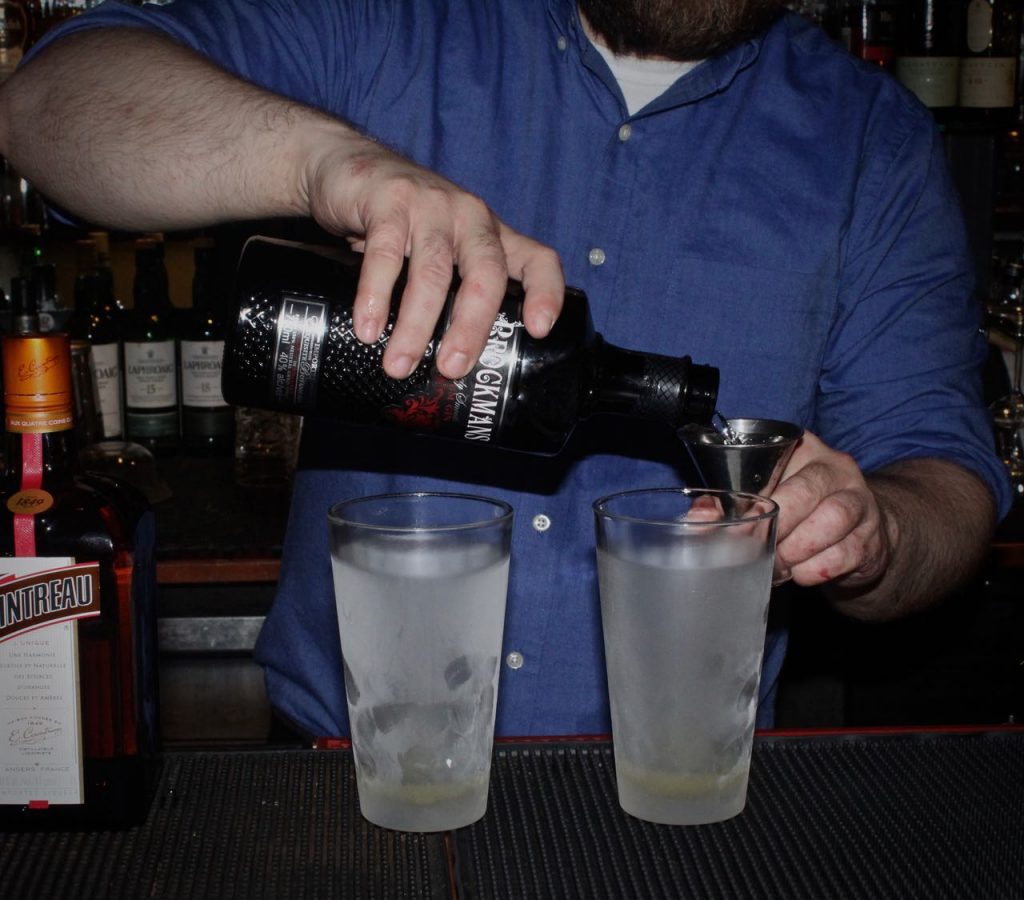 There is a time and a place for the party, and there is a time and a place for the dark cocktail bar, and we are grateful to be in the latter. As we chat with Derek, one of his bartenders, Paul, makes us a Brockmans cocktail—something simple, stirred, and cold. Now General Manager, Derek's days behind the bar are fewer and further between, but that's not to say he hasn't put in his time.
Starting off working in restaurants in his home state of New Jersey, Derek "chased a girl" down to North Carolina, which "didn't work out, so you know how that goes." After that, he thought he'd give Los Angeles a try.
"I got a job at one of the finest restaurants you may have heard of—Bubba Gump Shrimp Co, on the Santa Monica Pier." He's being sarcastic, of course. He didn't last very long there either.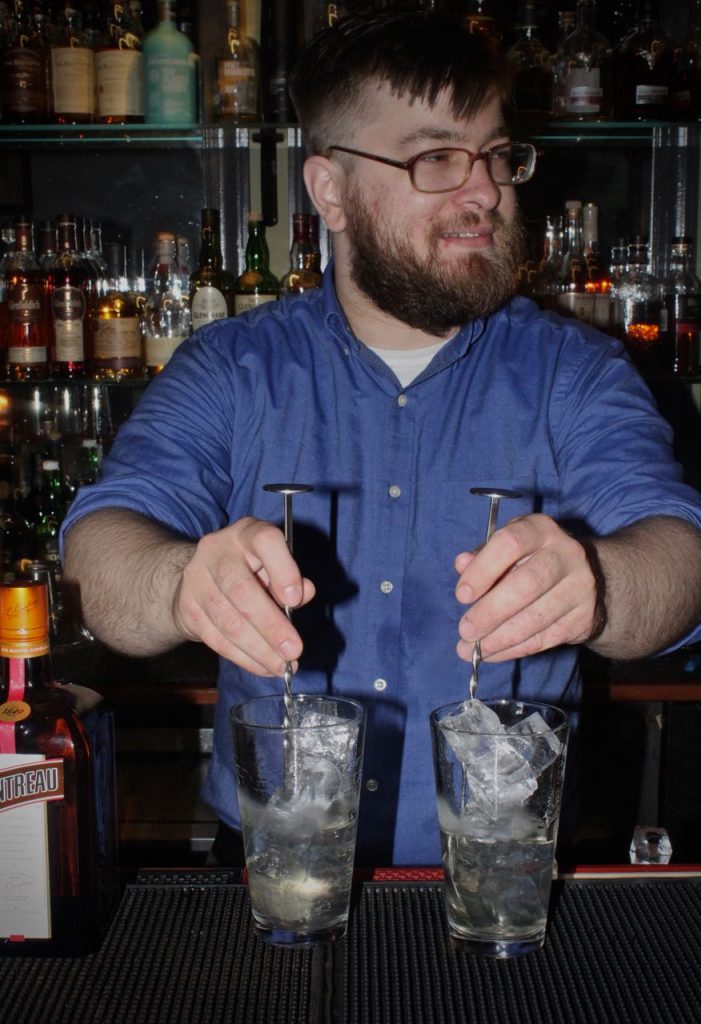 It wasn't until he moved back east, to Philadelphia, that Derek started to take this industry more seriously. Having taken a serving job at a Mexican restaurant that had a speakeasy in the back, he started to become more interested in cocktail culture.
"I was going there every night, drinking cocktails, and I was asking, maybe I could stage, or barback for you, so I could learn more. They liked my attitude, and let me work there for 5 years."
By then, he was locked in.
"Once I started getting into the cocktail world, and seeing the resurgence of it, and I was catching the wave as it was happening, I saw that it could be something more than just bartending. There is opportunity out there, you can have a 2, 3, 4, 5-year plan, and actually go forward towards it. This is a career."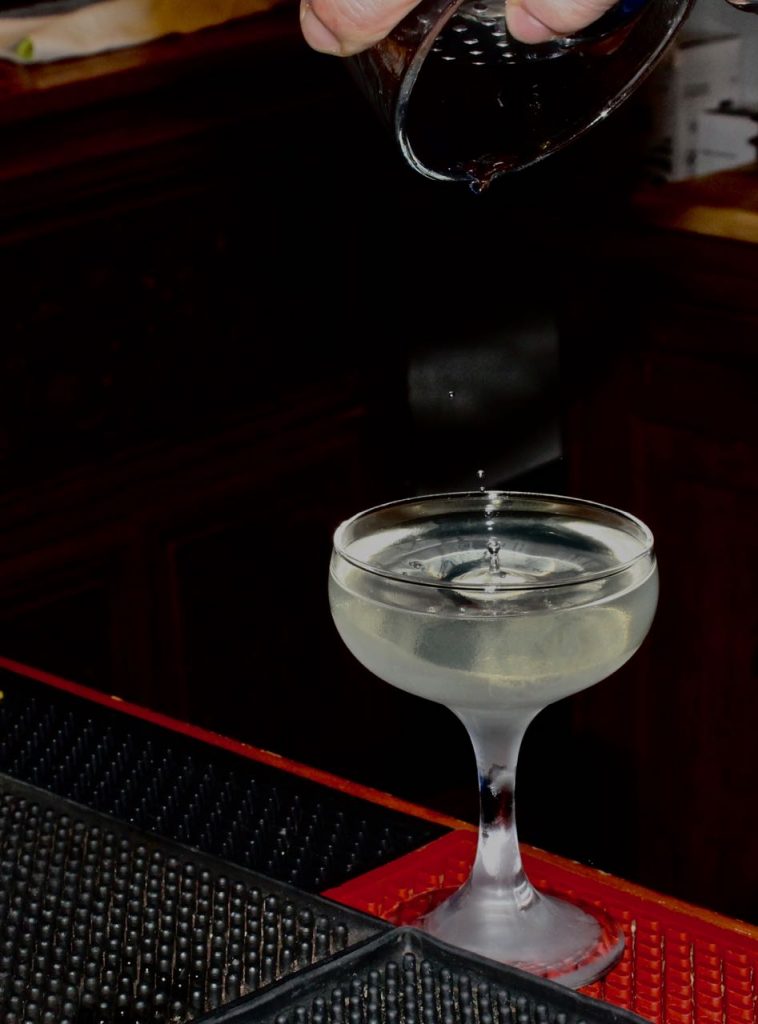 Paul places the completed cocktail in front of us, the Turtle Bay. It is simple and delightful—Brockmans, Lillet, Cointreau, with a candied blueberry.
"We wanted to make something light, but also stiff," Derek explains. We taste it, and it is exactly that.
Before we go, we simply must know where the name of the bar came from. It seems like an address, but we are certainly not on a street called Tippling Place. The answer is quite simple.
"To tipple is to drink a beverage, and we are the first place on this block for that. So, 1 Tippling Place."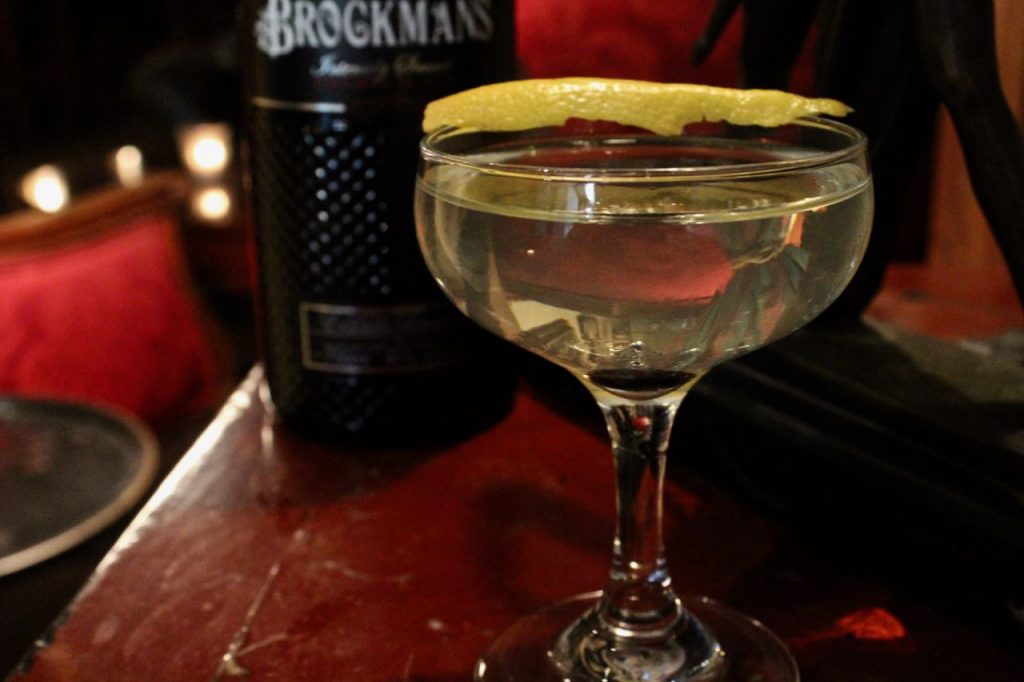 Turtle Bay
by Derek Moorer
Ingredients
2 oz/60 ml Brockmans Gin
.75 oz/22 ml Lillet
.25 oz/7 ml Cointreau
candied blueberry
Method
Add the first three ingredients into a cold mixing glass.
Stir until quite cold.
Strain into a chilled coupe, and garnish with an expressed lemon peel and a candied blueberry.