It's won Best Country Club, Best Casual Dining Restaurant, and Iona Trade Pub Of The Year.
Oh – Did we mention their house gin is Brockmans?
We've travelled up to Eaglesham in Scotland to visit The Swan Inn, the award-winning pub where entrepreneurial owner Marco Sarao cut his teeth opening restaurant after restaurant, before moving onto judging the best restaurants throughout the country.
Considering he has also cooked for big names such as Kylie Minogue and Sean Connery, to say we're expecting big things is an understatement.
Marco's back to what he loves doing – owning and running restaurants. He greets us at the door, and gestures for us to sit, handing us a Brockmans Perfect Serve as he begins to explain how he got his start.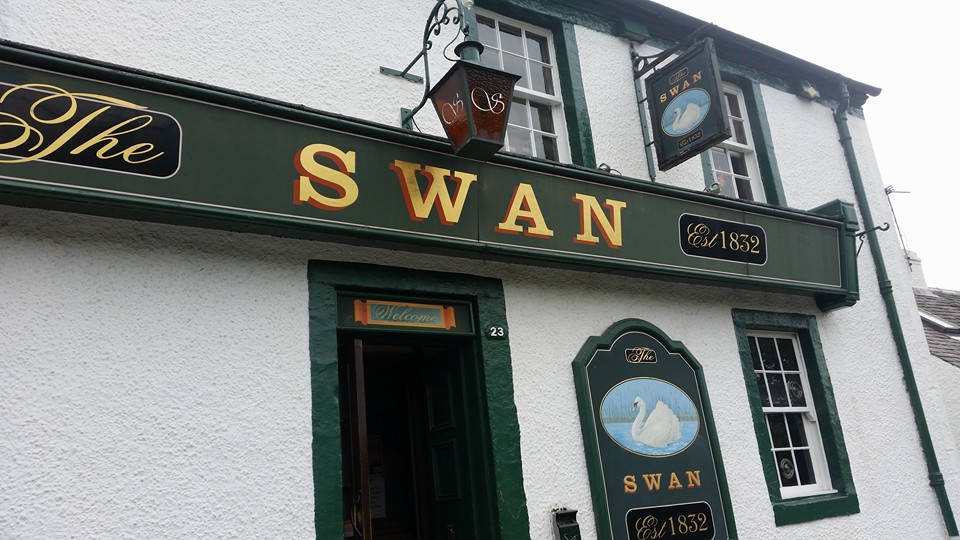 "Basically, I started off when I was 16. I wasn't very good at school, and my dad bought me a coffee shop. After trading six months as a small coffee shop, I applied for a licence, and we opened up our first small Italian restaurant. It got really busy, and a gentleman approached us saying he had a bit of land up the road, would we like to build a restaurant. And we did. So we built this big, 120 seater called the Old Castello, sold it on, and opened and sold another restaurant, this time a wee 80 seater gastro, which won 3-4 awards."
Marco moved into judging, working for the Entertainment Guide where he judged best Italian restaurants throughout the country before taking the year off. Then The Swan Inn came onto the market.
Marco purchased The Swan Inn in 2017, a traditional pub almost two hundred years old.
"At the time there were three red wines, three white wines, five spirits and two beers in the bar. We tweaked it a bit, and now we have twenty malts, thirty gins, cocktails, and blenders. We've turned a wee saw dust old man's pub into casual, country, high-end hospitality."
In the space of just two years, The Swan Inn has won seven awards, with barman David going for the mixology awards this year.
Seems like a good segway into discussing a tipple… especially as Marco walks over with The Swan Inn's latest creation – the Brockmans Trifle.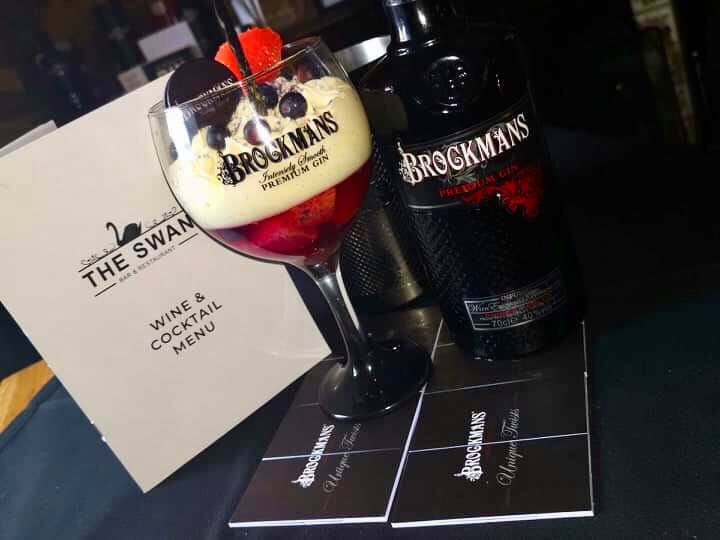 Allow us to set the scene… Blueberry muffins soaked overnight in Brockmans Gin. Brockmans infused jelly, blueberries, custard, and a touch of cream. Marco warns customers that it's a dessert for grown ups (as the gin isn't cooked away it's alcoholic).
We take two, and decide quickly to add the Brockmans sorbet to our order. But this may be our new favourite way of consuming Brockmans… what's next on the menu, Marco?