We stopped for a moment to take a look around. We were packed into what is normally a large, quirky art gallery and people were everywhere—gin enthusiasts, brand ambassadors, spirited staff members, a three-piece band—snaking around tables and overflowing onto a patio and everyone had a drink in their hand. This was a gin festival, of course—a comfortable place for Brockmans. But this wasn't in the UK, or Spain, or even a major U.S. city such as New York or Boston. Instead, we were in St. Louis, Missouri, a small, vibrant city in the American Midwest. Suffice it to say, we hadn't expected that here, a place known for beer, bourbon, and barbecue, the people would be so thirsty for gin.
"I took a leap of faith and opened a gin bar where there was no demand for it," Natasha Bahrami told us, laughing. Both the proprietor of the Gin Room in St. Louis as well as the organiser of the St. Louis Gin Festival, one might say that Natasha single-handedly made gin popular in her home city. Now its fifth year running, Gin Festival started (kind of) organically, when it just so happened that a group of gin distillers were visiting St. Louis in the same month.
"All of these distillers were stopping what they are doing to come to bumblebutt Midwest St. Louis, Missouri, which is a beer and bourbon capital, for gin," said Natasha. "We had to throw something together for them."
A year later, Natasha decided she wanted to turn her birthday party into another gin event, this time with a touch more planning.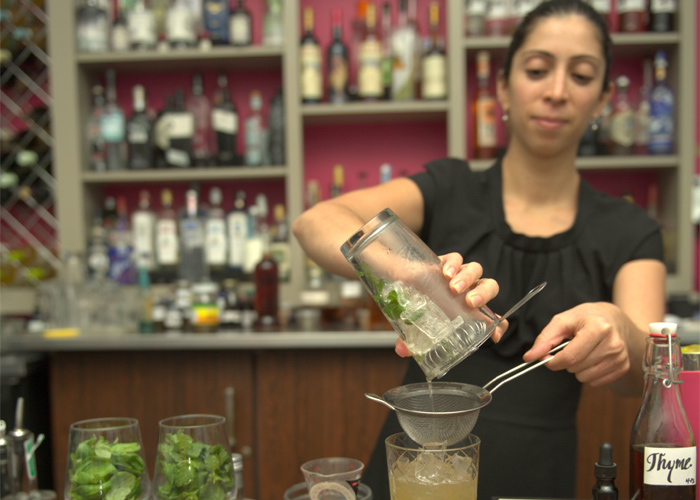 "I wrote hand-written snail mail invitations to distillers, asking if anyone wanted to come to town and we would host them for a birthday-slash-gin party, pretty much. The response was insane."
Now, the St. Louis Gin Festival has morphed into almost a week of events, catering to distillers, bartenders, and gin drinkers, many from far outside of town (and even across the ocean).
But it wasn't just the Festival that let us know St. Louis loves gin. Indeed, barhopping around the city revealed dives, cocktail bars, restaurants, and even bbq joints that feature gin prominently on their menus.
"We definitely love our beer and whiskey, but for cocktails, people love to drink gin here," said Jennie Kreider, bar manager at 1764 Public House in St. Louis's Central West End neighborhood. "Definitely not vodka."
When we asked Jennie why she thought that might be the case, she attributed much of it to the broader transformation of St. Louis into a food and drink hotspot.
"Within the last five years, the St. Louis restaurant scene has exploded," added Sean Tobin, general manager at 1764 Public House. And with that, he said, people have raised their expectations about what they can get in a restaurant. "People are expecting fresher ingredients, better ingredients, better service. People are sitting down and spending their hard-earned money in a restaurant, so they want it to be great."
Along with that higher standard has come a larger appreciation for the myriad experiences that gin can provide.
"We finally got out of that 90s kick, where everything had vodka in it," added Jennie. "People really like the flavour profiles of gin now, and want cocktails with gin. I made an olive oil and soy sauce cocktail the other day."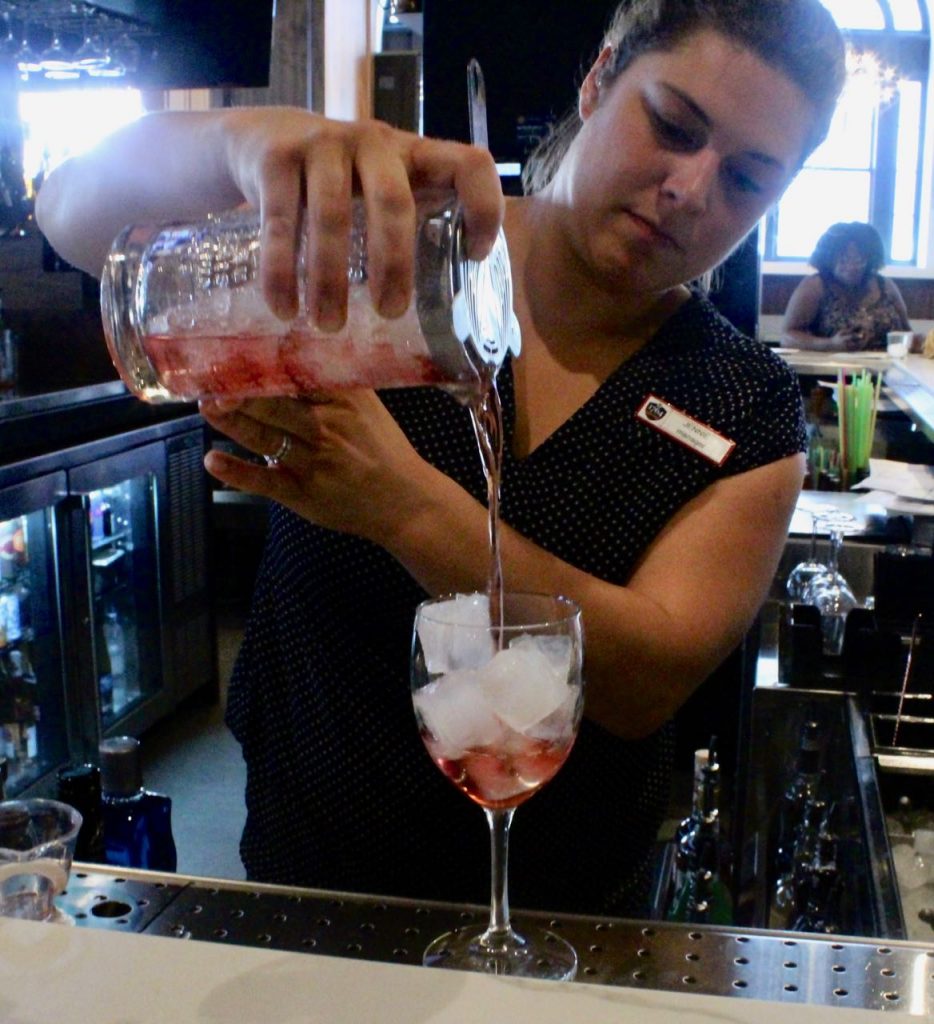 To get to this place, however, Natasha and her staff at the Gin Room had to take baby steps to convert their drinkers to gin drinkers.
"We had a regular cocktail menu, and then a gin cocktail menu. We had to make sure that every person who came into our bar and ordered a vodka and whatever or something off the regular cocktail menu, that we would earn their trust. Then, we had to educate. Slowly, we started seeing the gin cocktails were being purchased over the other cocktails."
Surveying the scene at the 5th annual St. Louis Gin Festival, it is clear that the efforts of Natasha, as well as all the gin-loving bartenders in this town, have worked. Dare we say it? Move over, bourbon.
Missouri Jewel
by Jennie Kreider, 1764 Public House
Ingredients
2 oz/60 ml Brockmans Gin
1 oz/30 ml pomegranate liqueur
blood orange CBD seltzer
edible flowers
Method
Add the Brockmans Gin and pomegranate liqueur into a mixing glass and stir until cold.
Strain into a wine glass over fresh ice.
Top with CBD seltzer, and garnish with a few edible flowers.