Sometimes, you walk into a bar, and you just know that everyone there, the staff and customers, are all so happy to be there. Highland Brass Co. in Waterbury, Connecticut, is one such place. Dimly lit, inviting, and covered in quirky murals, there's not a frown in sight.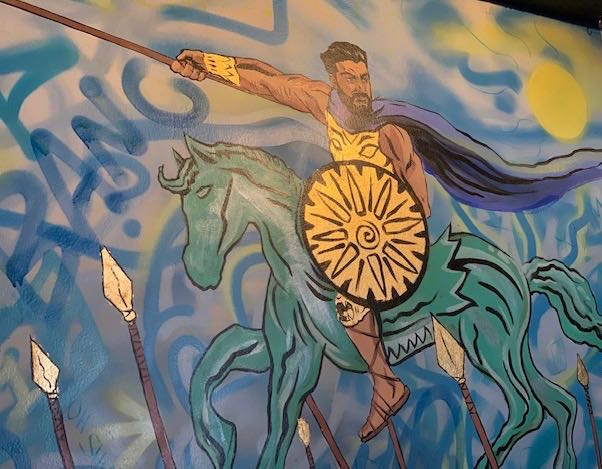 "This one's me, I'm riding a local horse," Dimitrios Zahariadis tells us, pointing at one of the murals and chuckling. Dimitri is one of the owners of Highland Brass, and he is a delight to talk to.
"I guess I fit the Greek stereotype that we all own restaurants," he says, lightheartedly. His parents owned a restaurant, and they put him to work when he was able. He then got into bartending almost by accident.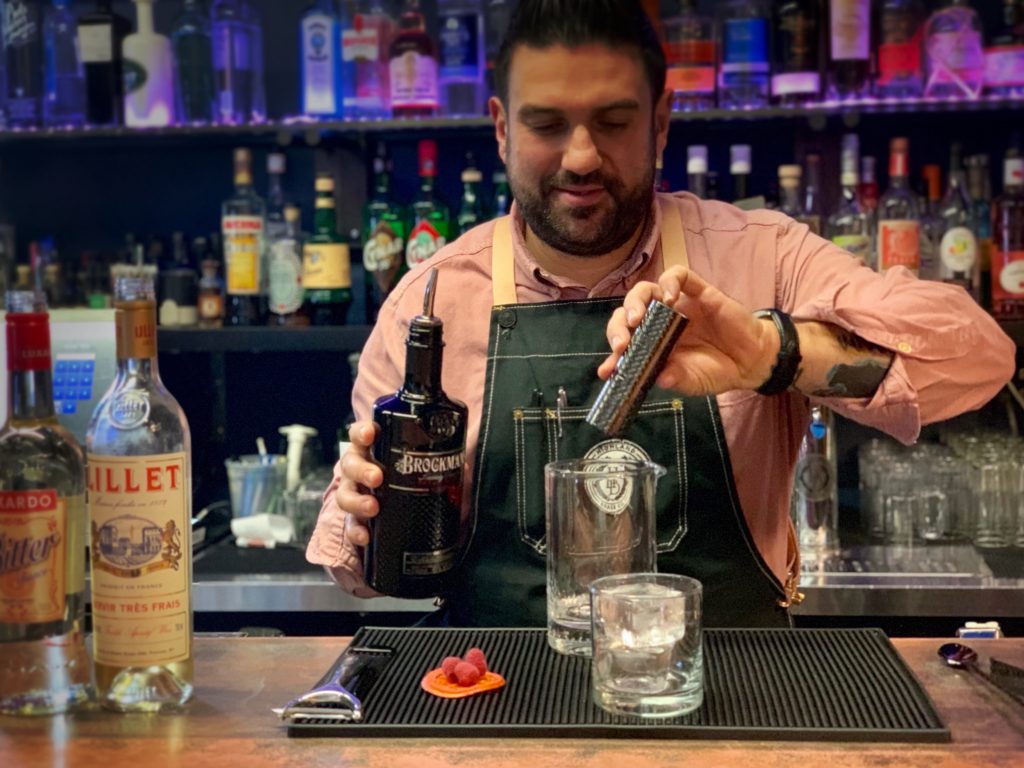 "I was washing dishes at my parents' restaurant one night and the bartender didn't show up, so I ended up working the bar. I never left."
Like any other budding bartender, he had to stumble a bit until he learned how to make classics properly.
"I had no idea what I was doing in the beginning; a screwdriver was the extent of my knowledge. A few years later I actually started learning about spirits and proper technique—you know, not shaking manhattans. I made myself look like a dummy a lot."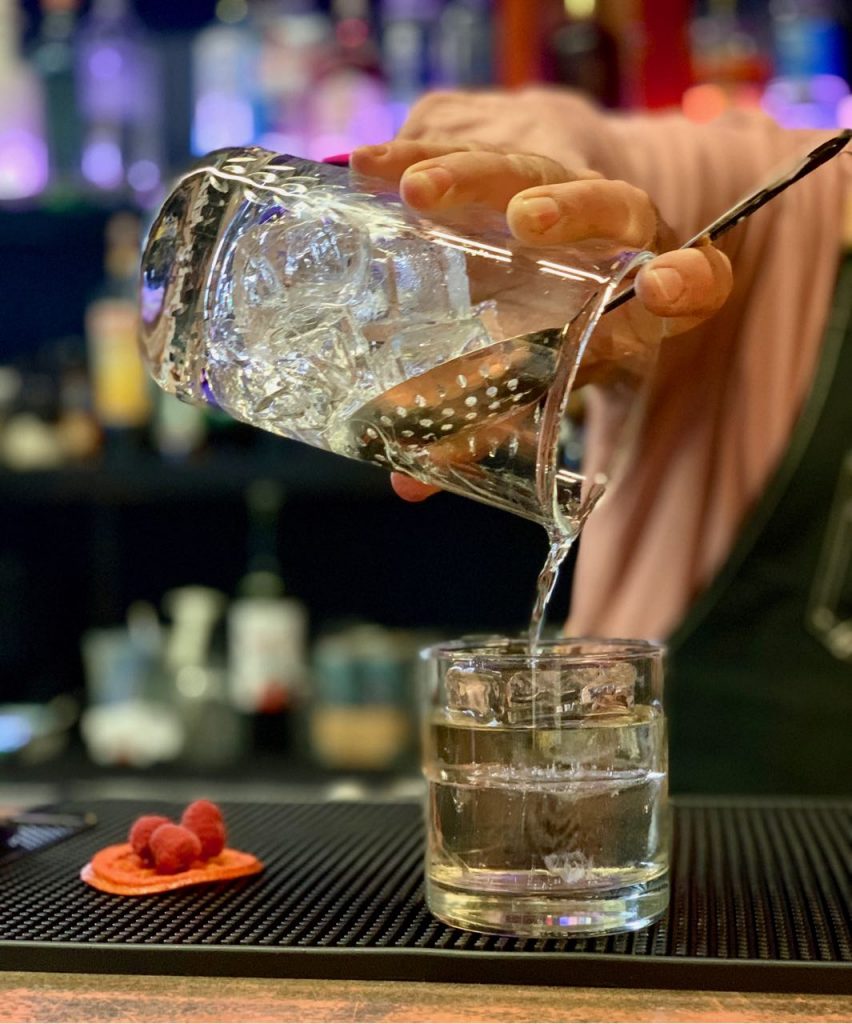 Hardly a dummy now, Dimitri is living his dream, owning a buzzy neighbourhood bar that he and his two partners put together on a "shoestring budget."
"The bar came from a nightclub that had closed down nearby, and everything else was put on a credit card we maxed out." He looks down at the bartop and laughs. "This placed has really evolved—you can get a great cocktail, a slushy cocktail, or just a cheap beer, if you like. We have something for everyone."
Dimitri makes us two Brockmans cocktails—his take on a white Negroni with Lillet Blanc and Luxardo Bianco Bitter, and a vegan Clover Club, using aquafaba for egg white. Dimitri claims to be out of the cocktail creation game, but we'd argue he still knows his way around.
White Negroni
by Dimitrios Zahariadis
Ingredients
1 oz/30 ml Brockmans Gin
1 oz/30 ml Lillet Blanc
1 oz/30 ml Luxardo Bianco Bitter
dehydrated, Campari-dipped orange wheel
Method
Add first three ingredients to a mixing glass and fill with ice.
Stir until outside of the mixing glass feels cold.
Strain into a rocks glass over fresh ice, and garnish with the dehydrated orange wheel (and perhaps a few raspberries).