We are quite excited to announce that Brockmans Gin is now in Florida, and there is no better place to have gin cocktails like no other than in Miami, a city where gin never really went out of style. Our first stop is Better Days, a dark, blink-and-you'll-miss-the-door neighborhood spot with a large central bar, Christmas lights throughout, and a collection of overstuffed chairs and assorted kitsch. In a town where luxurious hotel bars reign supreme, Better Days keeps it down-to-earth and lighthearted, while still offering thoughtful craft cocktails, even when it is quite busy.
"We'll be five deep, making Old Fashioneds, Sazeracs, Last Words, all of that," bartender Nikki Diaz tells us. "It's those nights when somebody orders a beer and a shot and you say, 'Absolutely, here have two!'"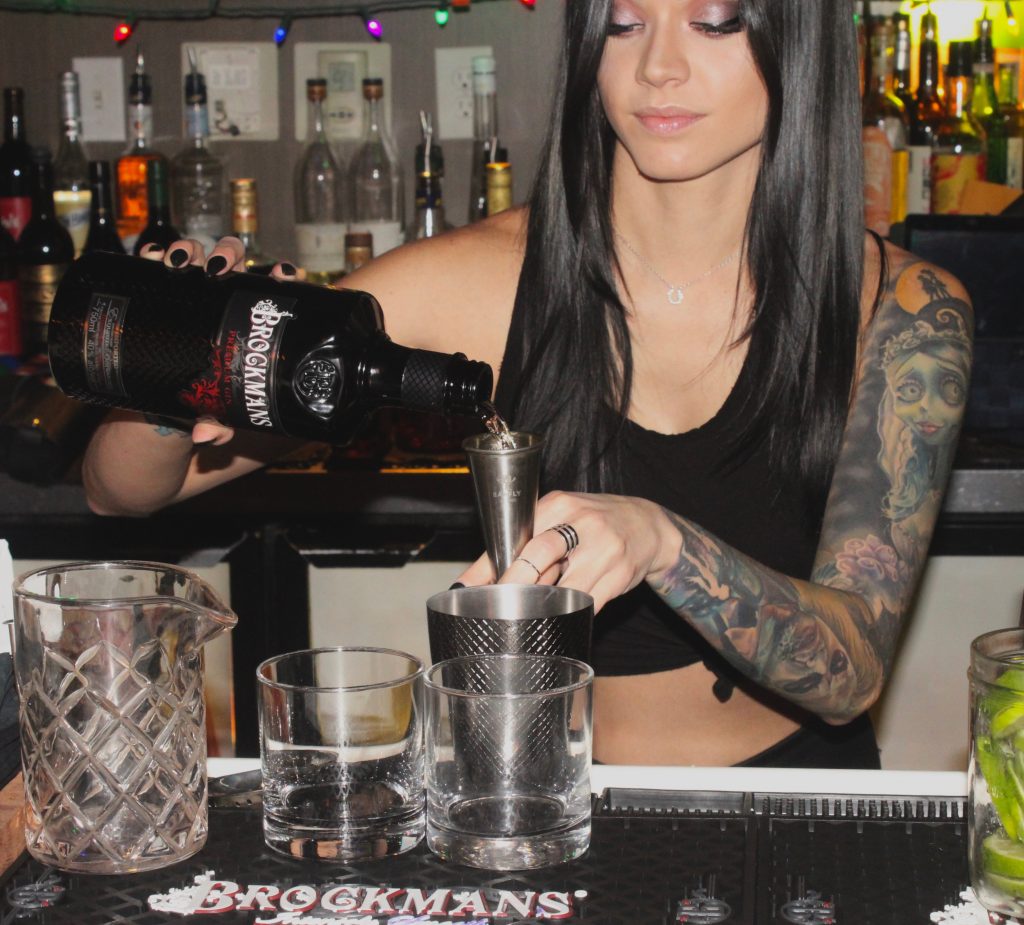 Born and raised in Miami, Nikki has experienced firsthand how Miami's bar scene has changed in her 10 years within it. Started as a barback at 16, Nikki's mentor made sure she knew every corner of the bar intimately before she ever so much as looked at a customer.
"When I started, I was working multiple jobs, always riding my bike from school to the next job to the next. The guy who became my mentor, he said to me, 'I'm going to introduce you to a world where you don't have to do this anymore.'" This world was cocktail bartending, where she could make good money and retain her dignity. "He said to me, 'I'm not going to let you just be a pretty face with boobs behind a bar. You're going to scrub a mat, and change a keg before you even look at a liquor bottle."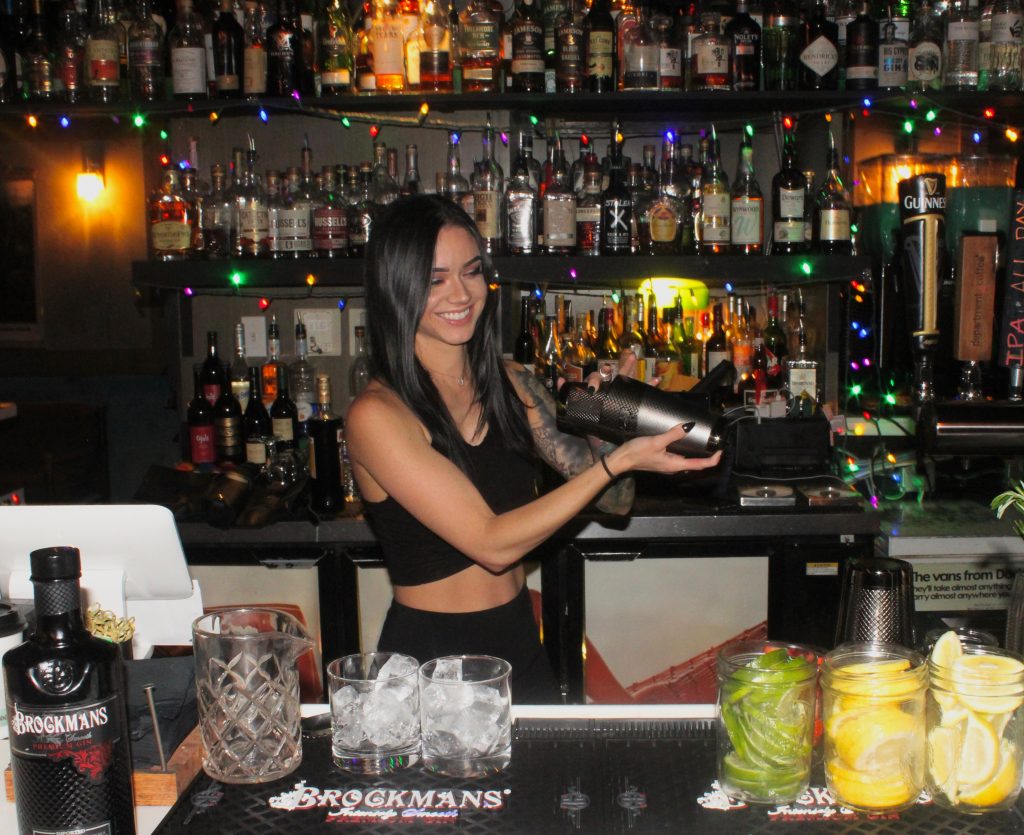 This training paid off, for when Nikki finally got a job where she could flex her skills, she was a natural. And this was right around the time when the craft cocktail scene was hitting Miami.
"Miami was so focused on club life; there were only a handful of bars that could make a good cocktail. When I started in this, if someone asked a bartender for a mojito, they'd cuss them out and tell them to get out. Now people are coming in and asking me for a Bijou. Alright by me!"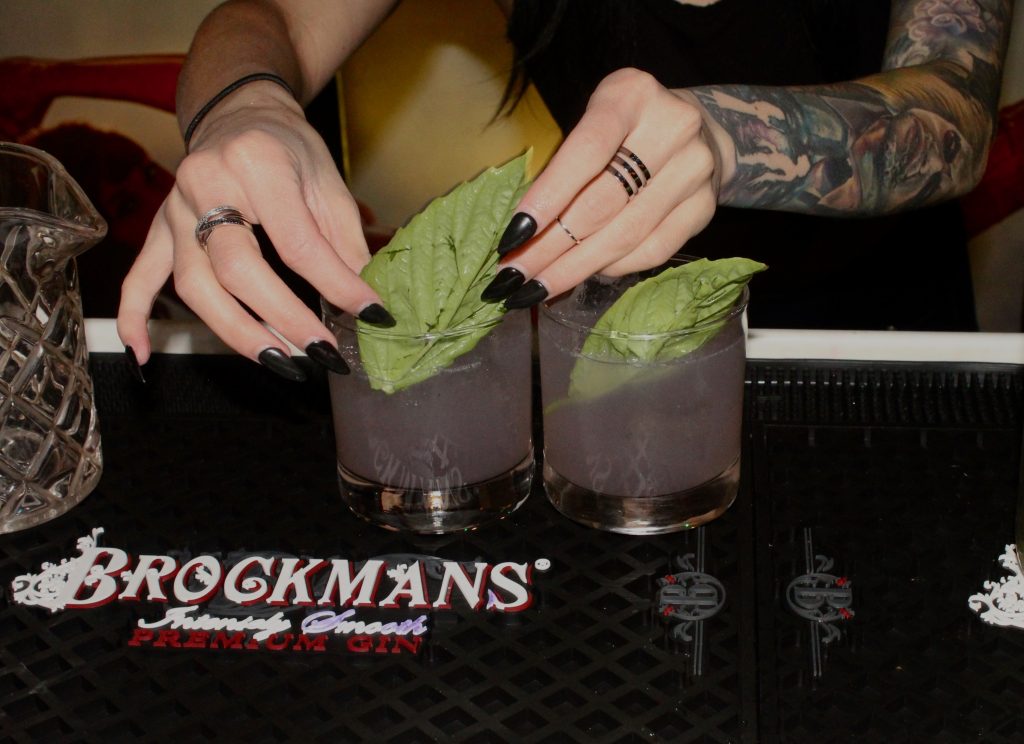 At Better Days, the bar program is certainly cocktail-driven, but they do not have a menu. Everything is bespoke; you tell Nikki what you're in the mood for, Nikki asks you what you don't like, and then she makes something just for you. Naturally, we ask her to make something with Brockmans Gin, the parameters being that it be something original and delicious.
Nikki happily obliges, throwing together a perfectly balanced aviation riff with Brockmans, crème de violette, simple syrup, lime, and basil. She calls it the Black Widow. Juicy, flavorful, and yet quite simple, this drink is teeming with flavour.
Miami, we might just stay a while…
Black Widow
by Nikki Diaz
Ingredients
1.5 oz/45 ml Brockmans Gin
.5 oz/15 ml creme de violette
.5 oz/15 ml simple syrup
1 oz/30 ml lime juice
basil leaf
Method
Add all ingredients, except for the basil leaf, into a shaker.
Shake vigourously until cold, then strain over fresh ice in a rocks glass.
Place a large basil leaf on the back of one hand, and give it a little slap with the other to release its aroma; slide on the side of the cocktail.