"I'm not a bartender, I'm not a mixologist, I'm a gun slinger," Hector says, revealing a big, warm smile. "People come in here, and sometimes they're taken aback at all the ingredients we have on the bar, they feel intimidated. I tell them, look, you're a football player, but I'm asking you to play basketball right now. You just have to get your footing. That's all."
We're across the Hudson River from New York City in a subterranean cocktail bar called the Winston, where bar manager Hector Noel could talk for hours about hospitality. He really, truly cares about it.
"Bartenders to be on par with doctors, therapists—people used to come to bars to vent and get things off their chest. That's my philosophy about hospitality. If someone's having a tough day, they come here to seek refuge."
Hector's journey to this moment took him from seeking a job to make ends meet through college, to slinging vodka sodas at dive bars in New York City and New Jersey, to almost quitting the industry entirely.
"I started hating what I was doing, serving the same stuff. So I quit, got depressed for three months, and then saw this movie, 'Hey Bartender.' I'll never forget that movie. I realised, wait a minute, what I love to do, there's an extra side to it? There's an underground to this thing?"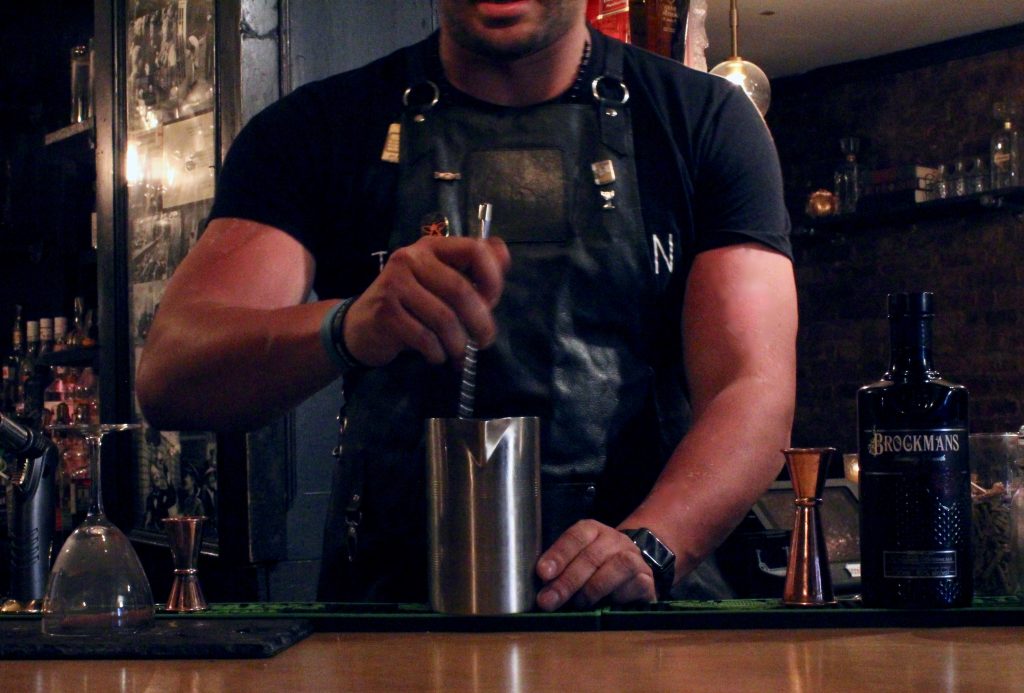 The "underground," of course, is craft cocktail bartending, and Hector can never look back. It is so obvious in the way he talks about this industry and the craft of bartending, that this is his career, his life. Being a great bartender, he explains, is not just about making an intricate craft cocktail. It's about making people feel comfortable.
"I'd like to educate people on cocktails, and have them try something new, but it's also ok if they want what they want. I want you to get a beer and a shot if you want that. If you want a quality drink and quality conversation, this is the place. Hang out with us, the water's fine."
His enthusiasm is infectious. It is no wonder that The Winston, a concept people told him would never work in a small town like Hoboken, is thriving.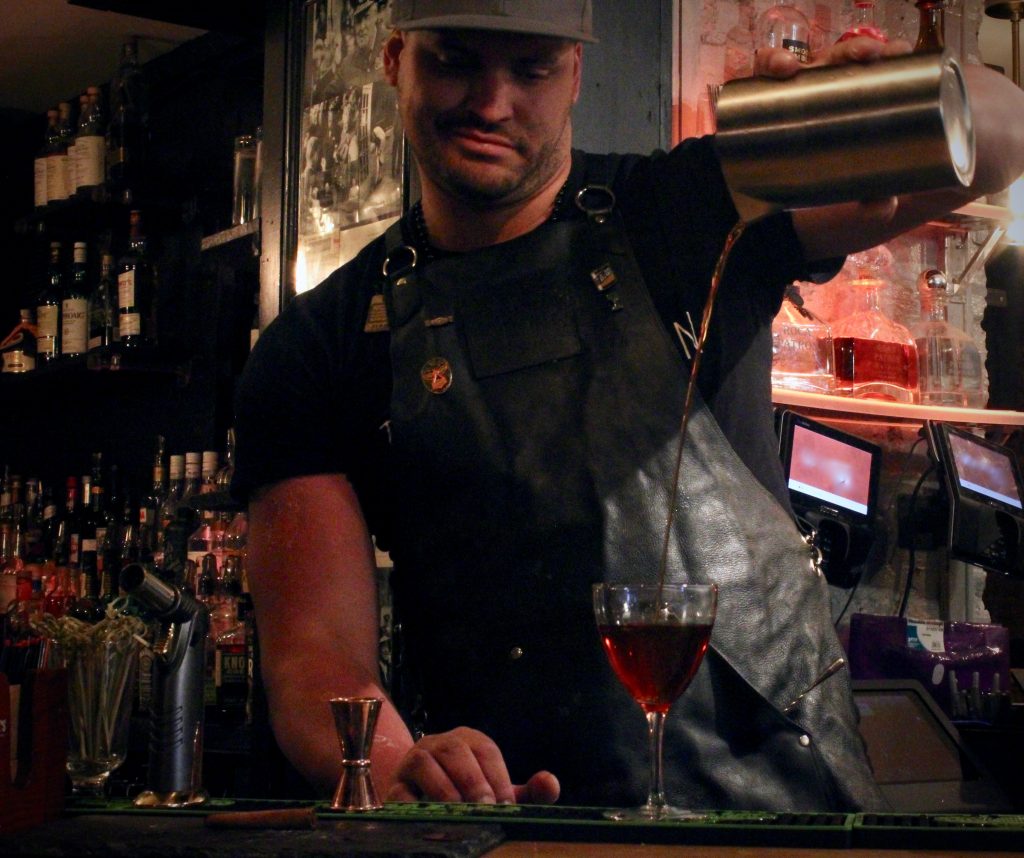 "People told me that this is a sports bar town, that we'd never survive." Hector laughs. "I love when people tell me that. It's more fuel for my fire."
Now ready to make us a drink, Hector turns up the music and "gets into the zone." He makes us a stirred Brockmans cocktail with Amaro di Angostura, Aperol, Amaro Meletti, and grapefruit bitters. He bobs his head to the music as he works. It is spectacular to watch.
We completely understand. He is a gunslinger.
Two Sides to Every Story
by Hector Noel
Ingredients
1 oz/30 ml Brockmans Gin
.75 oz/20 ml Amaro di Angostura
.75 oz/20 ml Aperol
.75 oz/20 ml Amaro Meletti
6 dashes of grapefruit bitters
Method
Add all ingredients to a mixing glass.
Stir until the mixing glass is very cold.
Strain into a chilled coupe, and garnish with a few berries on a skewer.