A beer brewery that also loves its gin? Yes please.
Don't let the name fool you: These Guys Brewery is not just a brewery. In fact, this brewpub boasts a cocktail menu that is just as popular as their beer offerings, and, (not surprising to us, of course), they sell a lot of Brockmans Gin. "It's definitely a big deal when we come out with a new cocktail menu," General Manager Carly St. Martin tells us. "And the Brock It is our number one seller."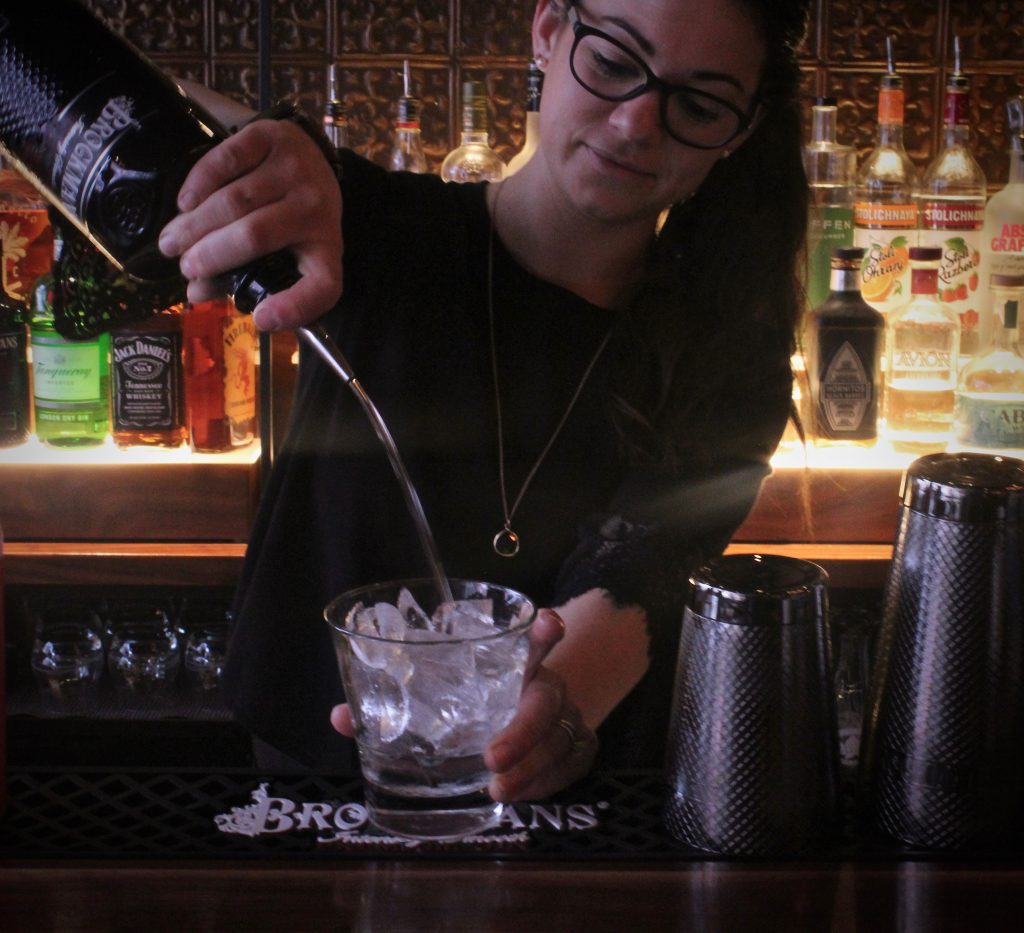 The "Brock It," of course, is their Brockmans Gin cocktail, a simple, light, and delightful dram featuring raspberry, basil, and lemon-lime soda. Carly tells us that Becca, the co-owner and head brewer, came up with the drink, and is quite proud of it. Nevermind the fact that she runs a successful brewpub and is part of Norwich's up-and-coming food and beverage scene…
Oh, and nevermind the fact that she runs an all-female brewery. The place might be called "These Guys," but the two brewers on staff are women, and that was by design. Tabatha Powers, the other lady currently behind the bar, brews beer by day and shakes cocktails by night. Tabatha met Becca and her husband Ray, her co-owner, at a restaurant they used to work in together.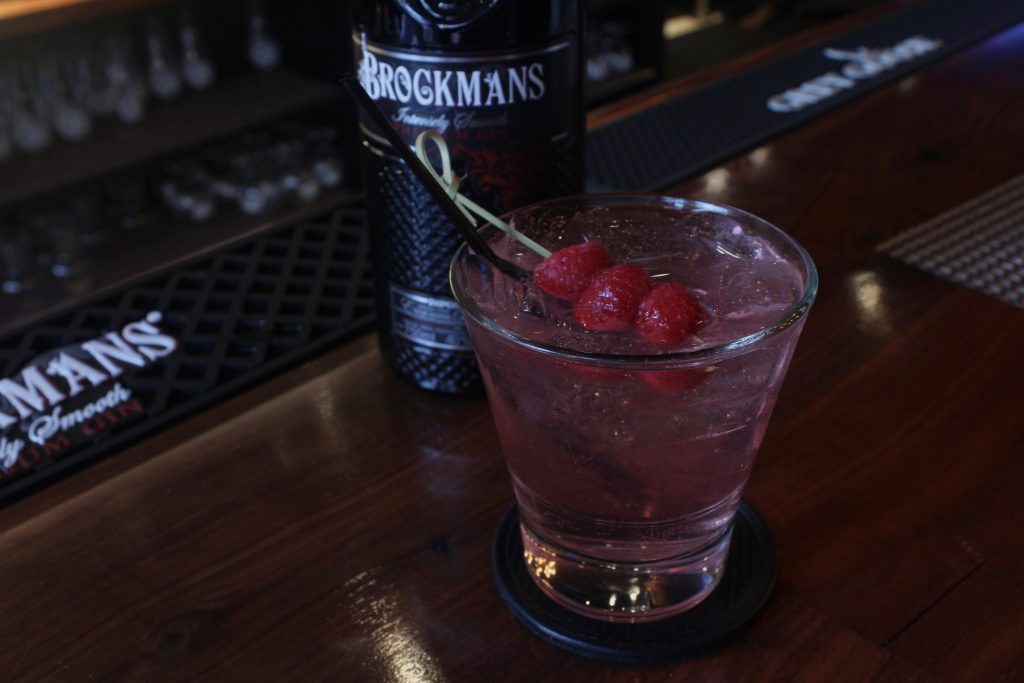 "Becca and Ray had been wanting to open a brewery, and one night, after a few tequilas, they asked me if I wanted to learn how to brew," Tabatha tells us. Knowing nothing about brewing beer, Tabatha accepted the challenge. Not to mention, she couldn't resist being part of a two-woman brewing operation…
Having been open for over three years, Tabatha knows her way around the brewery, but still frequently takes shifts behind the bar, as do Becca and Ray.
"Everyone is very hands on here," Tabatha says, enthusiastically. "It is seriously a lot of fun."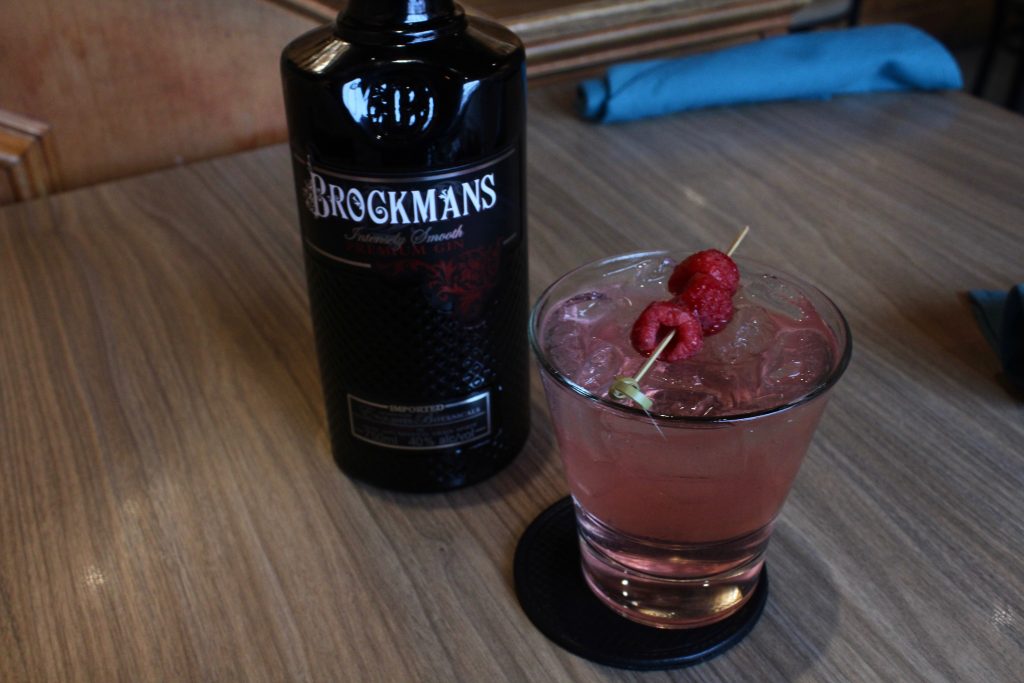 Brock It
at These Guys Brewery
Ingredients
2 oz/ 60 ml Brockmans Gin
1 oz/ 30 ml raspberry-basil syrup
lemon-lime soda
ice
Method
Add gin and raspberry-basil syrup to a shaker.
Shake quickly, and strain over fresh ice into a rocks glass.
Top with lemon lime soda, a splash of club soda, and a few raspberries on a skewer.