We've stepped into one of Merchant City's longest standing bars, Bar 91, but something looks different. The comforting exposed brick walls still stand firm, but they've recently created a new gantry, complete with a ladder, no less.  It's impressive, standing tall behind the bar with backlighting highlighting the wide range of spirits the bar boasts. We zero in on the Brockmans bottle, as we near the bar to speak with Hollie Liddell, the manager.
She's already chilled our glass and made preparations to pour a rhubarb gin spritz. It was one of Bar 91's first cocktails to make it to the list, and the only one to feature on every cocktail menu they've published since. The mixture of juicy, tangy and fruity flavours don't leave us guessing as to why it's so popular.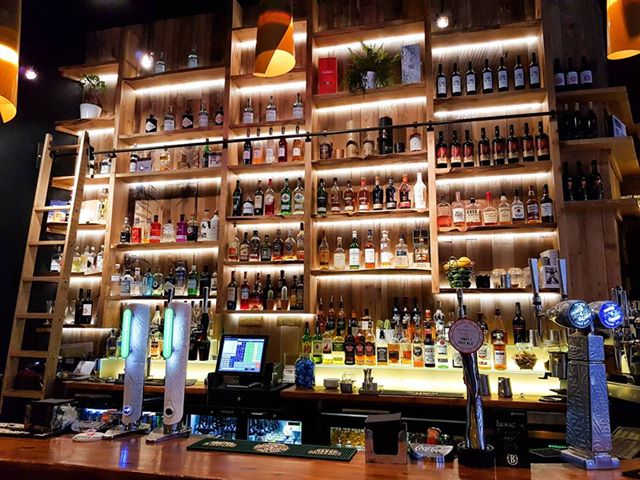 Hollie began her bartending journey at Bar 91, while she was still attending university. As she recalls, "I realised I'd been bitten by the hospitality bug and knew that was where my future career would lie." She loved the fast-paced environment, meeting people from all walks of life and keeping up with the ever-changing drinks trends, but decided to continue pursuing her degree "just in case." She found she simply couldn't part with the bar, and so worked her way up from part time to full time, from supervisor to manager.
Curious, we wanted to know what about Bar 91 made it so difficult for Hollie to leave. "As we are a relatively small operation, we like to think of ourselves as a slightly dysfunctional family. Our ethos as a team is to look after our customers as we would each other." The idea that anyone who walks into the bar should feel straight at home, as though they were part of the family, turns the work environment somewhat into play.
And play is something the team tends to indulge in with their cocktail menu often inspired by various brand ambassadors. Hollie likes to "pick their brains" to tweak the classics into something new. Over the years they've refined the menu, taking inspiration from social media as well as tasting events around Glasgow.
We ask to have a closer look at the back bar now that the last few sips of our cocktail remain. Hollie mentions that they've added a whole new range of exciting spirits, some of which will inspire projects in 2019. We asked what the 25-year-old independent business has in store, but she's keeping it under lock and key. We'd recommend heading on in and asking her…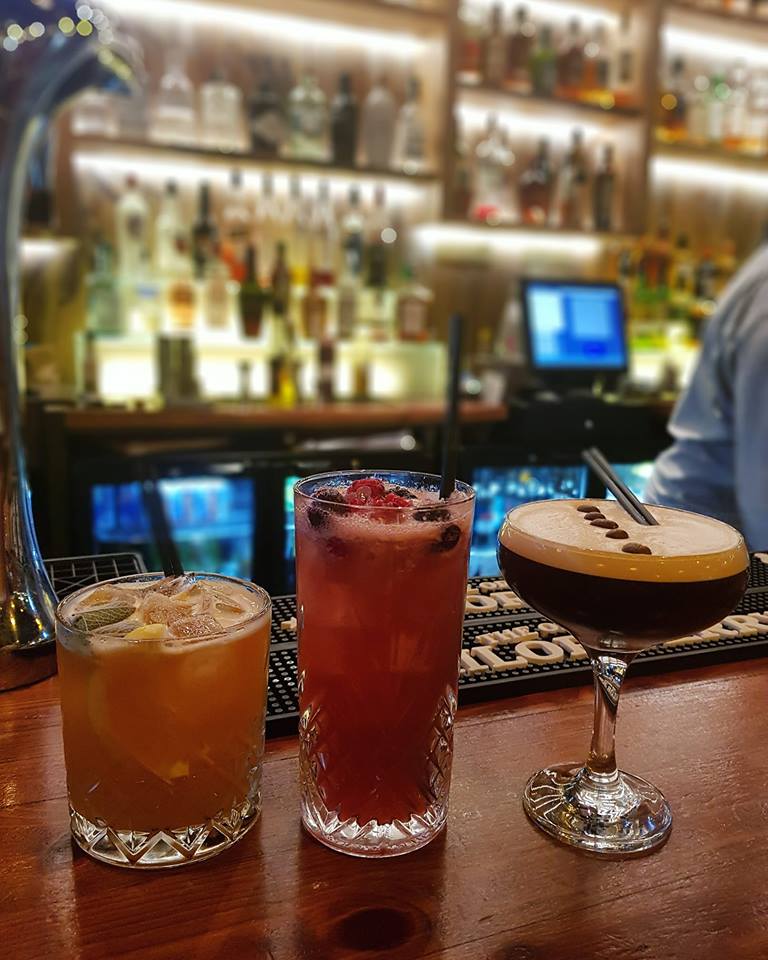 1. Describe your bar in a few words.
Relaxed, Cosy, Atmospheric
2. What's the best thing you've overheard at your bar?
"I don't like this pink gin, it's not pink enough for me" haha!
3. Why is gin so popular?
Gin has always been a classic spirit, with the constant reinvention of cocktails it's no surprise that it has been played around with to create something a little more exciting.
4.  What about Brockmans appeals to you?
It has a lovely balance of flavours and can be used in lots of different ways a result. It's not too sweet but not too dry.
5. If you could have one last drink before you died, what would you choose?
Being a Scot I would have to say a wee dram! Preferably from the Glenfiddich or Balvenie range.

Rhubarb Gin Spritz
Ingredients
50ml Brockmans Gin
25ml Rhubarb Syrup
25ml Lemon Juice
Soda Water
Lemon Slice & Berry Garnish
Method
Shake gin, rhubarb syrup, and lemon juice together with ice.
Strain into an ice-filled glass and top with soda.
Garnish with a slice of lemon and selection of berries.