"When I built out this place, I really wanted it to be solid, and to look like you're not quite sure when it was built," Kent tells us, looking around at the various framed paintings and undateable décor scattered across his bar. "I wanted something classic, a public house, a place you go to spend hours because your apartment's too small."
We're at Black Rabbit in Greenpoint, Brooklyn, a bar that truly makes you wonder how long it's been here. The wall hangings are a collection decades in the making, the booths are worn in and inviting, the wooden bar shows the signs of having endured years of wiping and wiping and wiping again.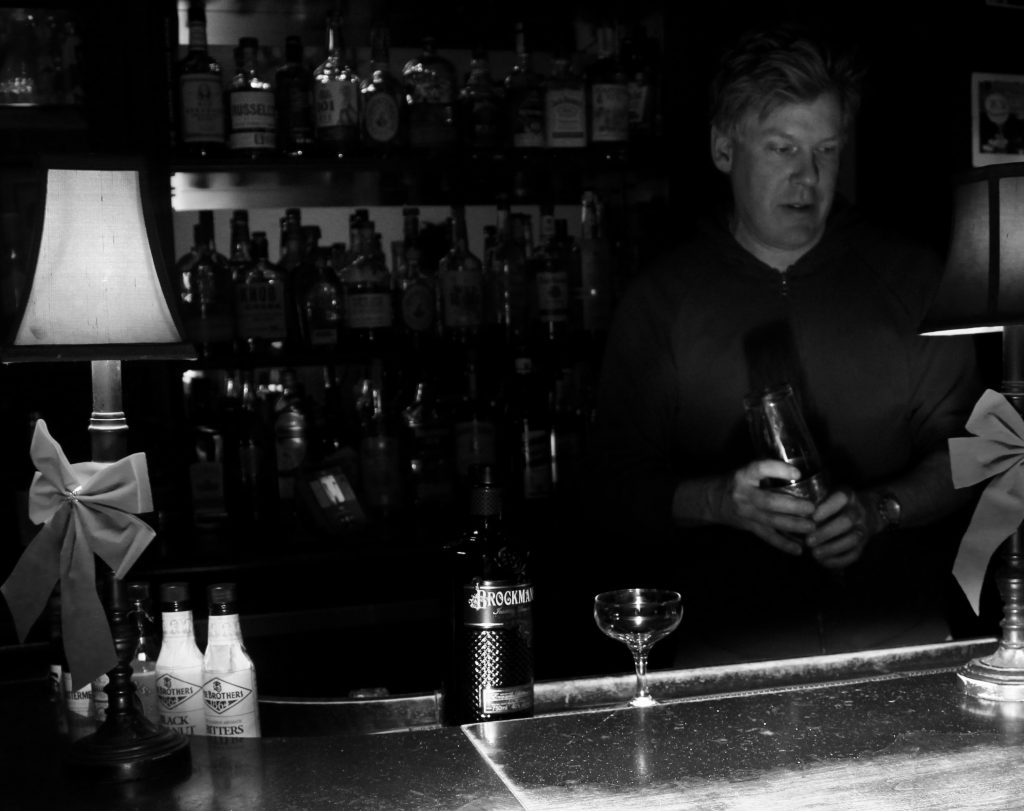 In fact, when we walk in, owner Kent Lanier is watching the Liverpool v. Napoli match on a TV that must have come from the early 90s. The old set works perfectly fine, and Kent is plugged in until the game ends, after which he quietly cheers, turns it off, and apologises for making us wait. It is no bother at all—it's actually quite charming. In a neighborhood now known for its trendy bars, flavour-of-the-week restaurants, and rising rent, it is refreshing to be in a place that has stayed the same through such seismic neighbourhood change. We're eager to hear Kent's take on it.
"I have seen so many places come and go," he tells us. "When we first opened here there were three or four of us, now there are 15 of us in a few block radius."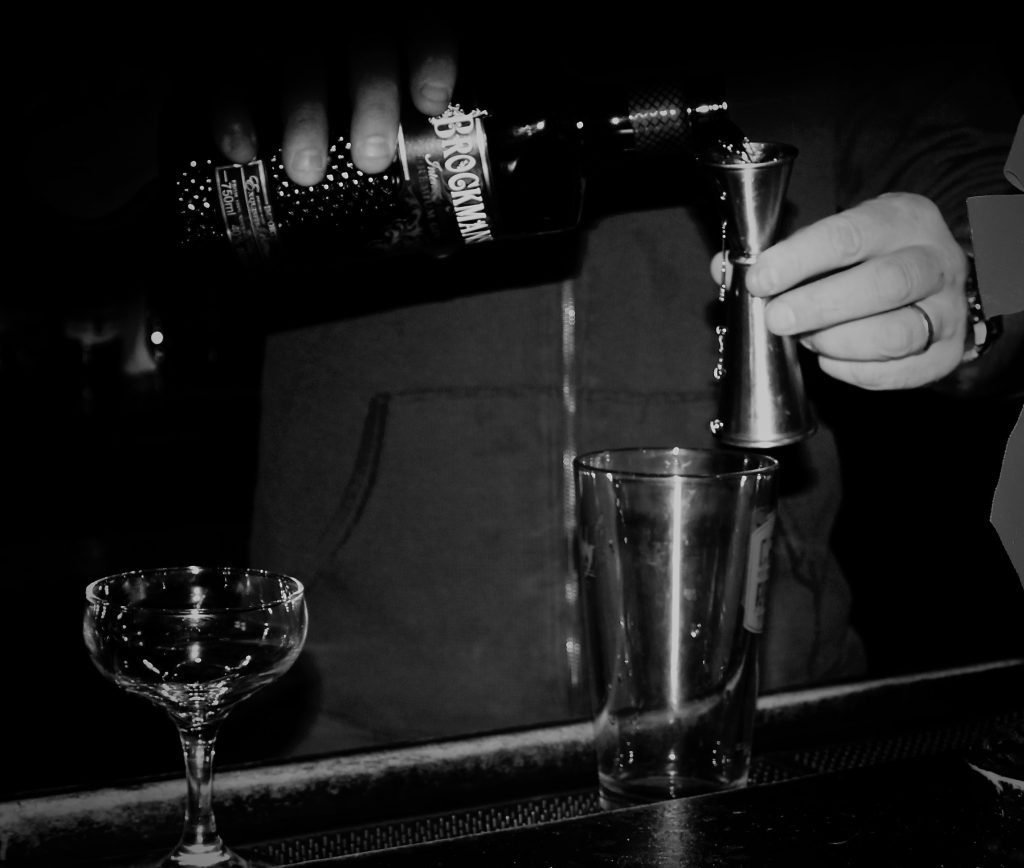 Black Rabbit is coming up on its 12 year anniversary, but Kent has been in the business even longer.
"In 1996 I started bartending at a place in Lincoln Center called Houlihans," he says, laughing at the memory. "I felt like a short order cook. Just full volume, three blenders going at once. There was no 'cocktail culture' back then. 'Cocktails' meant pina coladas, strawberry daquiris, occasionally a margarita—but all frozen, of course."
After a few years, Kent moved on to a cigar bar called the Carnegie Club, whose head bartender had trained at the famous Rainbow Room and started to teach him how to make proper cocktails. There, Kent learned to ditch the blenders and use shakers, mixing glasses, and proper measurements.
"When we opened Black Rabbit in '07, nobody around here was using fresh juices, making fresh syrups. That was still a newish concept, everyone was still on sour mix and stuff like that. So I owe my time at the Carnegie Club to that."
We ask if his bar or the cocktail program has changed as the neighborhood around it has.
"Well, we don't really have a cocktail program. There are some serious cocktail bars around here that make exquisite drinks. That was never us. We've always just wanted to be a great neighborhood bar that can make a decent cocktail. We were looking for that balance back in '07, and we're still looking for that balance now."
Corpse Reviver # 7
by Kent Lanier
Ingredients
1 oz/ 30 ml Brockmans Gin
1 oz/ 30 ml crème de mûre
1 oz/ 30 ml dry vermouth
1 oz/ 30 ml lemon juice
splash absinthe
Method
Add all ingredients to shaker.
Shake vigourously for 15 seconds.
Fine strain into a chilled coupe.
Garnish with a blackberry or a lemon twist.