Looking for somewhere dark, secretive, and delicious? Miss Wong's is just the place.
There is a certain allure to the bars another person has to lead you to, as if you're special enough to know the right person who can take you to the right place. Miss Wong's is such a place, a subterranean cocktail lounge hidden in plain sight. You walk into Talde, an expansive, hot-ticket restaurant in the middle of Jersey City, thinking you've arrived. But then someone leads you behind the bar, through a door you're sure is only for staff, down stairs past the kitchen, to a dark and moody space with low banquettes, flickering candles, and muted but beautiful kitsch. And if that isn't enough, the space was once a jail, the last cell door of which still remains at one end of the compact bar. We have a knack for drinking Brockmans in old jails, don't we…
"At first, we were definitely a cocktail bar that nobody knew of," admits Michelle DeSantis, Assistant General Manager and bar manager for both Talde above, and Miss Wong's below. "People were sent down here as they waited for a table upstairs. But we wanted to make so much more of this space."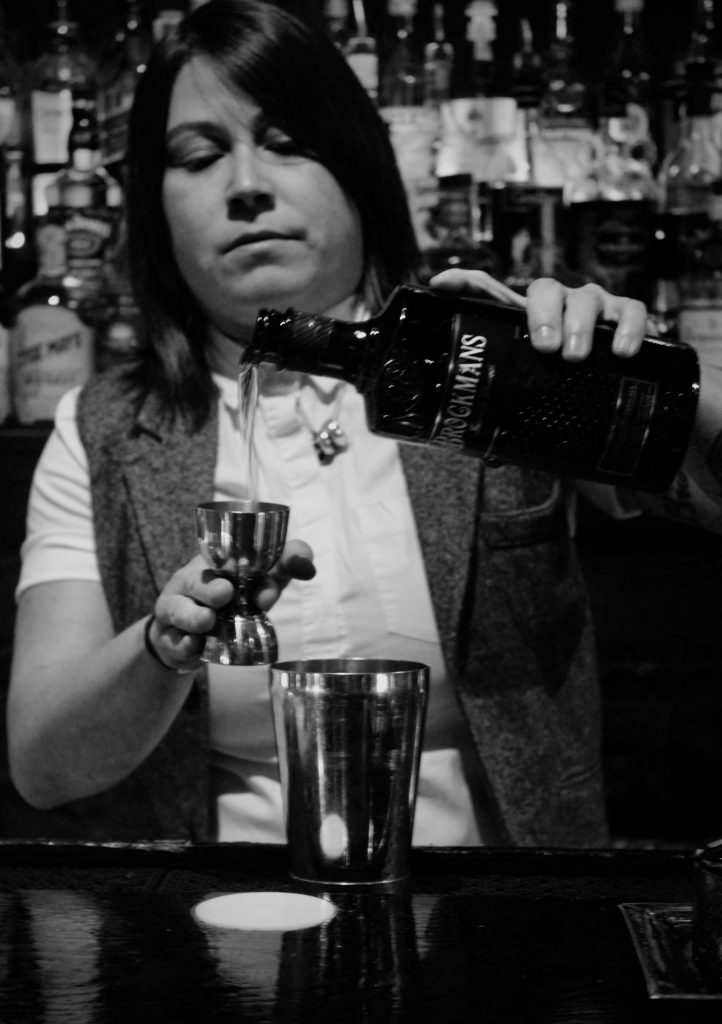 As more and more people started flooding to Jersey City—so close to downtown Manhattan it could be a sixth New York borough—especially young people, word got round fast enough that Miss Wong's was the place to drink something delicious and be entirely yourself.
"Now, people will have dinner upstairs on a Saturday night, pay their bill, and get on a line to come down here," Michelle says, smiling. She is extremely professional and knows how to speak of the bar with a caution not to brag. But she is also incredibly warm, and beneath her measured manner she is clearly proud of her baby, a bar she has been a part of from the beginning.
Bartending since she was 17, Michelle has patiently worked her way from the bottom.
"I have a firm belief, if you know what you're good at, you should stick to it. Eventually, you'll shine." We can tell she is genuine about this bit of motivational speak—this attitude pervades her tone, her conversational style, and the enthusiasm with which she wants to show us all the drinks with which she's being playing around with Brockmans. She is the boss, but she's still eager to please. It is clear she is a great bartender. We ask her if she misses it.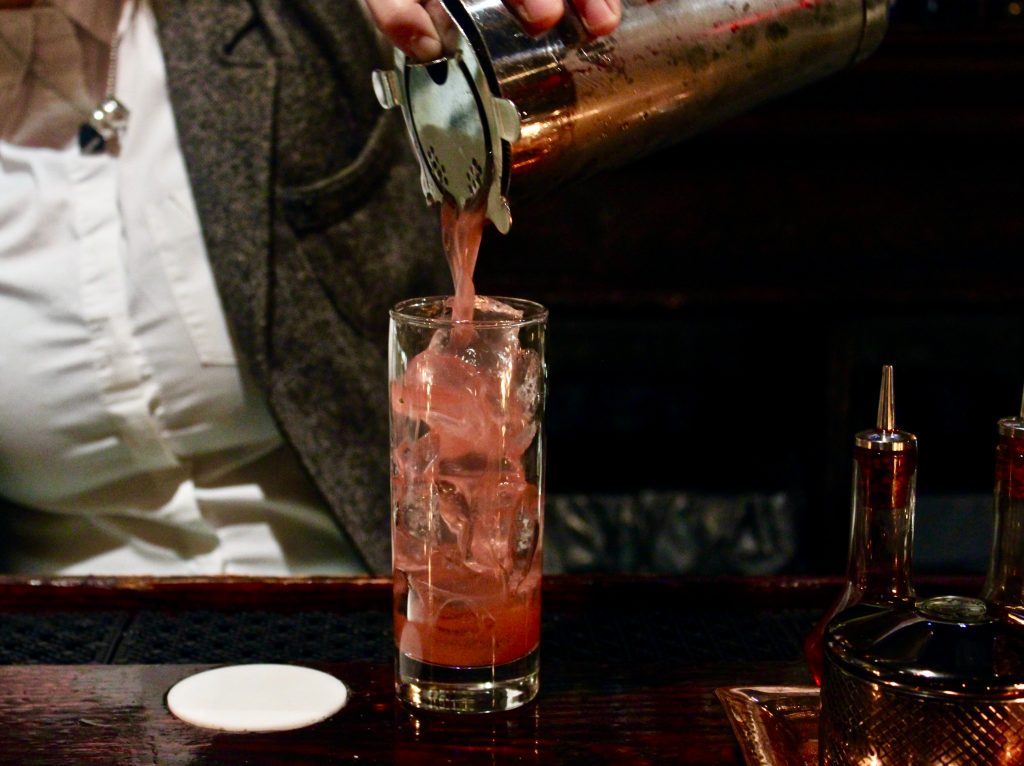 "It is a challenge to no longer bartend," she says, diplomatically. "I miss the social interaction, the responsibility of directly making the person sitting in front of you happy. But it's teaching me a lot of the business side of things. And I still get to have a hand in everything—I make every syrup myself, prep every cocktail myself. If the drink is going to go out, it's going to go out my way, always." She smiles again, likely recognising that that might make her seem like too much of a perfectionist.
Michelle's attention to detail shows, however, in the décor on the bar, in the beautiful glassware, and in the Brockmans cocktails she makes us. Miss Wong's is her baby, after all. She's not going to let it go to the wolves.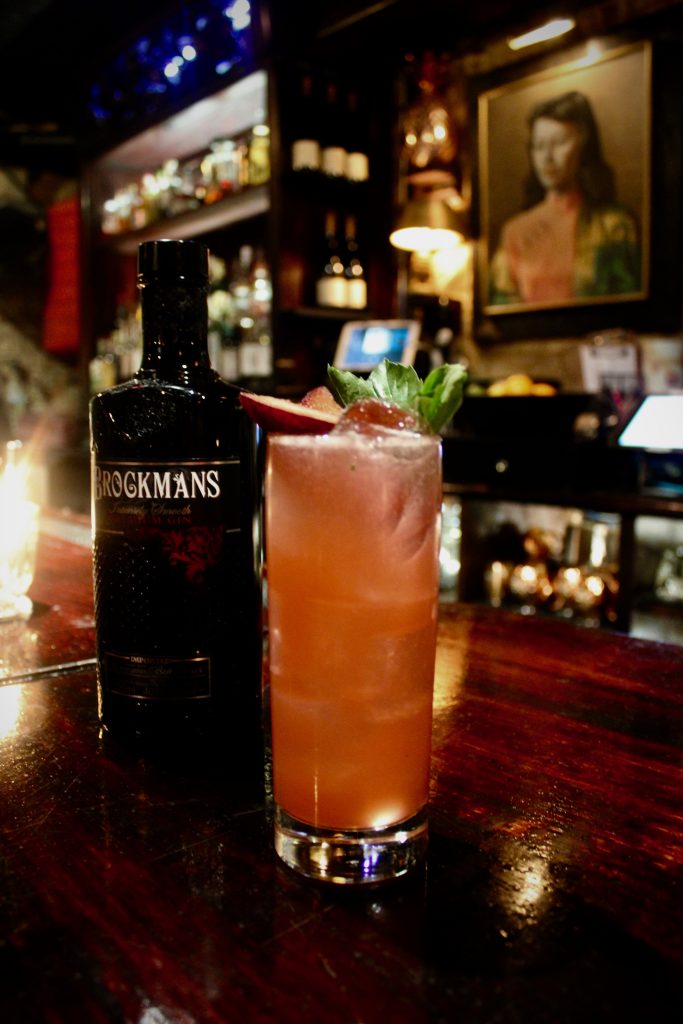 Plum Basil Gimlet
by Michelle DeSantis
Ingredients
2 oz/ 60 ml Brockmans Gin
.75 oz/ 20 ml plum basil syrup
1 oz/ 30 ml lemon juice
Method
Add all ingredients to shaker.
Briefly shake vigourously.
Strain over fresh ice into a highball glass.
Top with seltzer, garnish with a basil sprig and a few slices of plum.