A cocktail in the form of a cake. Why not?
Merry Christmas… We're toasting to yet another year that has gone by with family and friends over B&Ts (Brockmans & tonic) and a slice of our new recipe: Orange & Brockmans Gin Fizz Loaf Cake. This stunning cocktail cake was created by Maria Kennedy, the woman behind Salt and Such…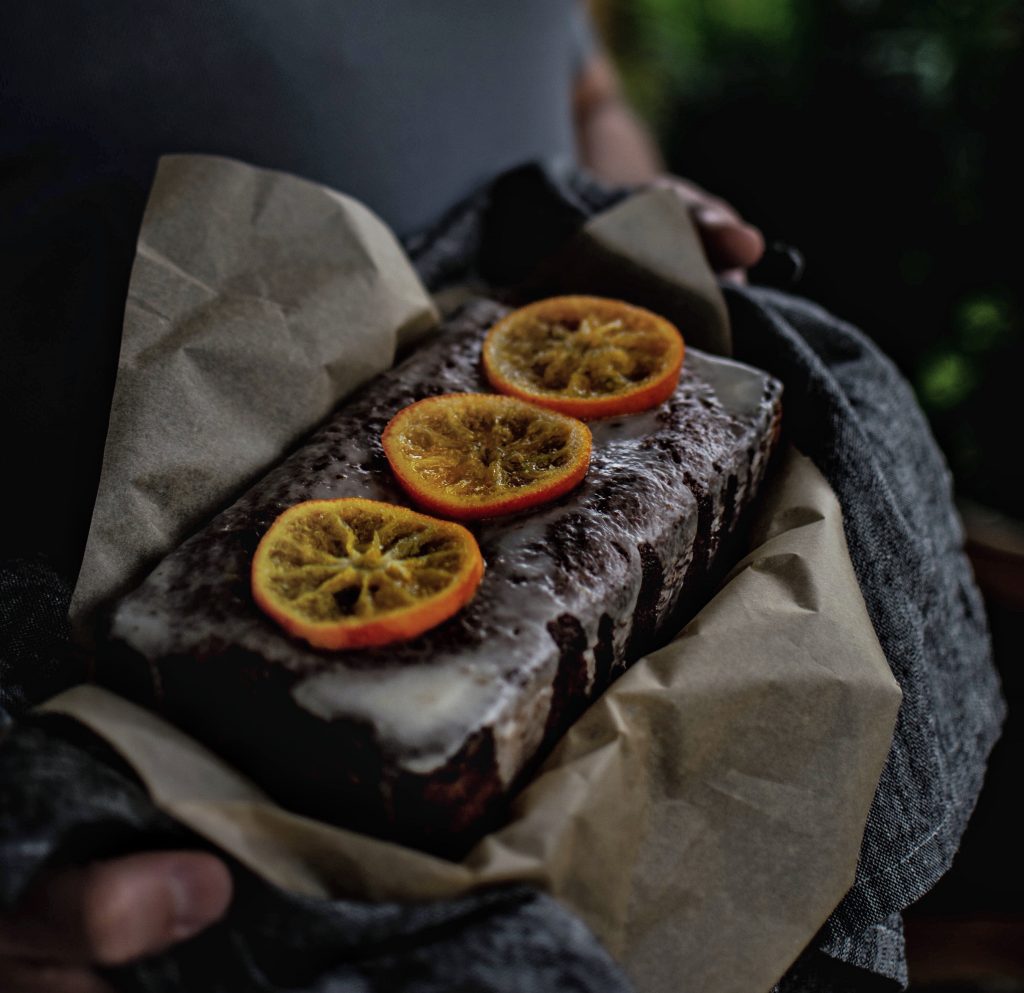 Born in the Philippines but now a self-proclaimed Floridian as she's lived there most of her life, her obsession lies in street food and the various flavours she smells as she reminisces about her time there. Maria's passion for food grew by being around the women in her family who used the kitchen as a gathering space for conversation as they prepared meals.
She takes pride in making old recipes new again, something she's done yet again with this loaf cake. The classic gin fizz (which often requires four minutes of shaking) is now the perfect afternoon or evening snack garnished with a bit of orange…
Orange & Brockmans Gin Fizz Loaf Cake
by Maria Kennedy
Ingredients
For the cake:
200 grams unsalted butter (softened)
200 grams sugar
4 eggs
200 grams all purpose flour
2 teaspoon salt
2 tbsp baking powder
Zest of 1 orange
3 ounces Brockmans Gin
For the syrup:
125 grams sugar
4 ounces ginger ale
3 ½ tsp Brockmans Gin
1 orange cut in thin slices
100 grams confectioners sugar
Method
For the cake:
Preheat the oven to 180 degrees C/350 degrees F and grease a loaf tin with some butter.
In a large bowl, beat the sugar and the butter together until fluffy. It should form a soft peak (approximately 5 minutes).
Add eggs one at a time and beat well after each addition then fold in the flour, baking powder, salt and orange zest. Add the Brockmans gin.
Pour the batter into the prepared pan and bake for approximately 55-60 minutes or until a cake tester comes out clean.
For the syrup:
While the cake bakes, gently heat the sugar and ginger ale in a small saucepan. Stir often until the sugar is fully dissolved. Bring to a boil then remove from heat. Spoon 2 tbsp of the syrup into a small bowl and mix with 2 tbsp of Brockmans gin and set aside. Once the cake is out of the oven, poke holes into the cake and pour sprinkle the gin and sugar syrup generously.
Add the orange slices to the rest of the syrup and bring to a boil then simmer for 10-12 minutes until the slices are translucent.
Remove the slices with a slotted spoon onto baking parchment and then sprinkle both sides with sugar and let them dry.
For the icing:
Pour the remaining syrup from the saucepan into a small bowl and add the confectioner's sugar.
Add the remaining gin. Mix until smooth.
Remove the cake from the pan and pour over the icing.
Decorate with the candied orange slices