Providence, Rhode Island might be a small city in a small state. But sister restaurants Kleos and Rosalina know how to serve up big city tastes. And, of course, Brockmans…
Providence, Rhode Island is a either a big little city, or a little big city, or something in between. There is a small-town atmosphere here; it feels like it is easy to bump into someone you know. But as we walk through some of its narrower streets, across a central park lined with twinkling lights, and past coffee shops, stores catering to university students, restaurants, and boutique hotels, we also feel like there is a lot to explore here. But first, a Brockmans.
We're sitting at the bar at a Greek restaurant called Kleos, the second restaurant in town Lauren Lynch owns and operates with her husband Tom. Lauren is standing behind the bar, rocking a smiley baby on her hip, and scanning the space to make sure none of her lunch-goers need something.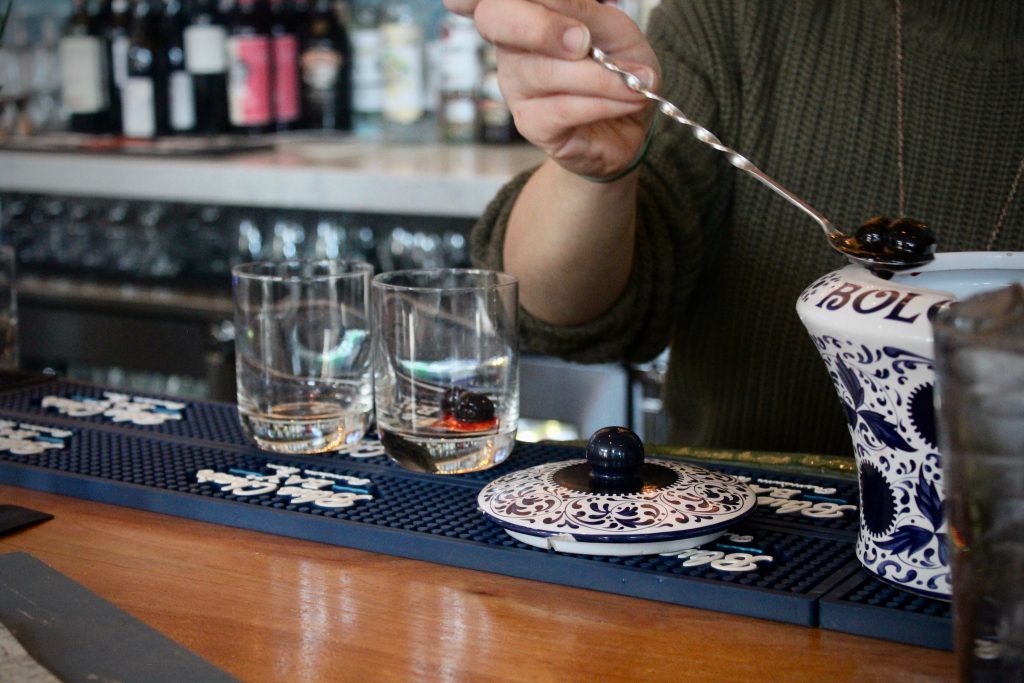 "Providence definitely has big town taste," Lauren says, taking a bar spoon from her child's hand. "We just need more people." She laughs.
While we chat, Kleos head bartender, Deanna Marandola, makes us her Brockmans cocktail, the Ambrosia. She muddles amarena cherries with a little bit of lemon juice, then adds Brockmans, ice, and Greek sparkling rose.
"I wanted to make a gin smash, but feature these Mediterranean cherries," Deanna explains. "To make it more of a winter drink."
While the cherries are sweet, the sparkling rose keeps the drink dry and balanced, which marries well with the spice and dark fruit in the Brockmans. This drink is extremely sippable, and certainly perfect for a winter night strolling through downtown Providence.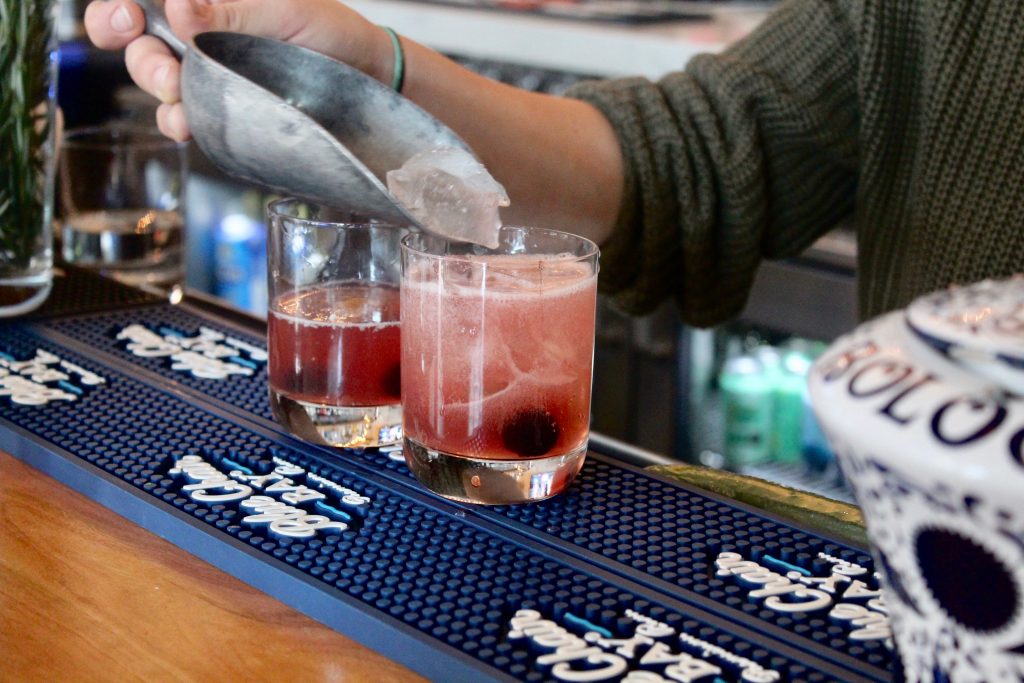 Meanwhile, Lauren frequently checks to make sure we've had enough to eat.
"I'll keep feeding you unless you stop me," she says. "It's just who I am."
We're quite full at this point, but Lauren insists on having us try the olive oil on its own.
"My husband is Greek, and his family makes this olive oil." She hands a plate to us, and then a bowl of warm spiced pita. "Many families in Greece make their own olive oil, and so my husband had no idea how great his was. I told him we had to use it in our restaurant. Now we get it imported in bulk."
While the restaurant is decidedly Greek, the bar program takes some more liberties.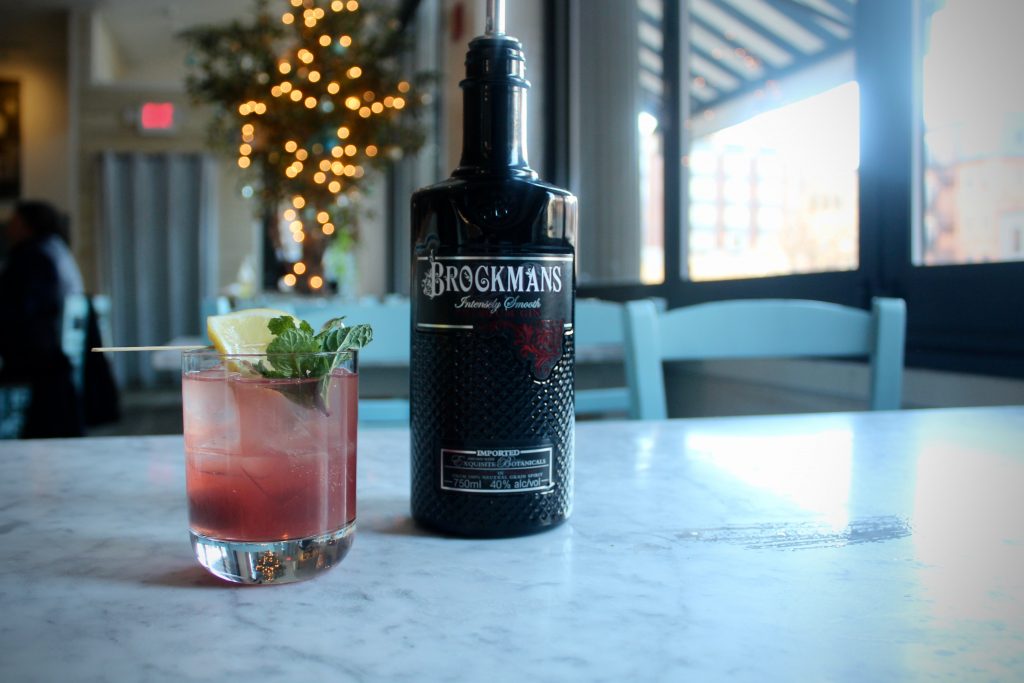 "Let's be honest, there's only so much you can do with Greek spirits and flavors," Lauren says. "So we take drinks that people recognize, and we try to Greek-ify it. It allows us to be approachable but also introduce our customers to new things."
A few blocks away is Rosalina, an Italian restaurant, local staple, and Lauren's first. She meets us there, sans baby, explaining that the host at Kleos was happy to watch him.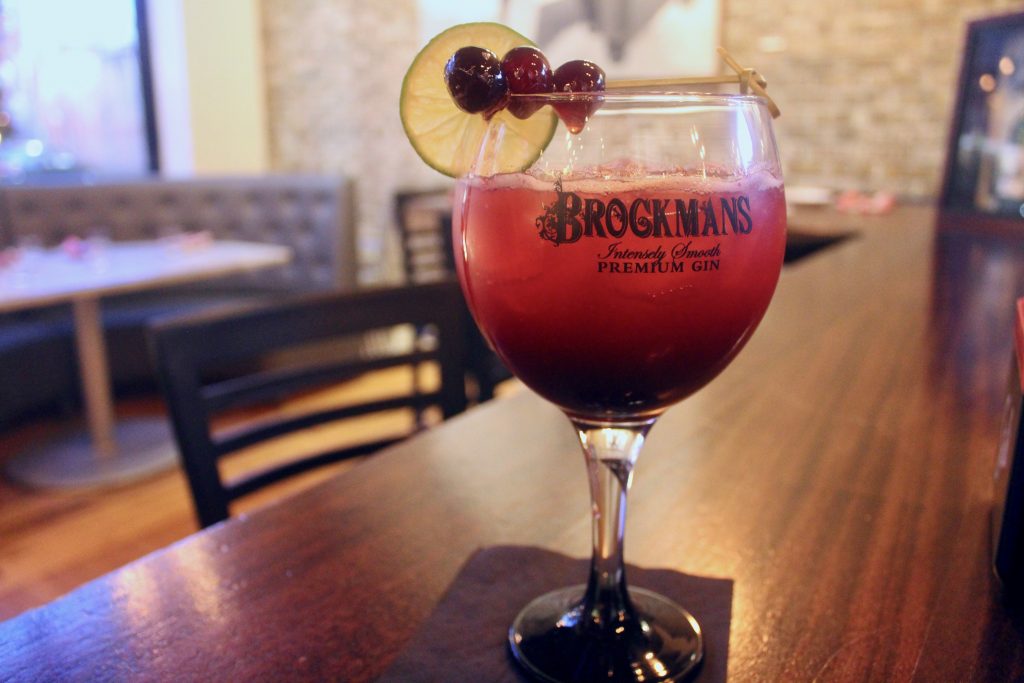 Here, the staff is still working out their winter menu, but Lauren gives us a preview. She makes us a simple concoction of blackberry syrup, lime, Brockmans, and sparkling wine. This time, of course, the wine is Italian. Just like at Kleos, this drink is approachable and delightful, and highlights Brockmans' unique berry notes.
Providence, indeed, is a small town city with big town taste. Kleos and Rosalina are testaments to that. And, of course, they know how to serve Brockmans…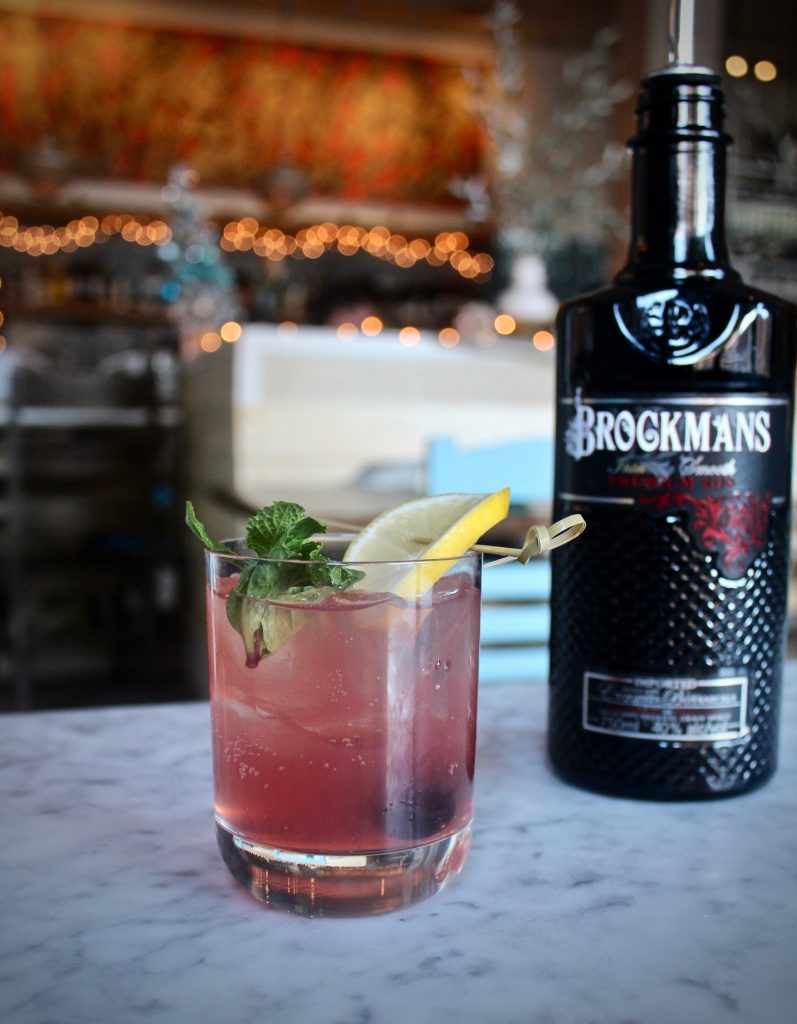 Ambrosia
by Deanna Marandola
Ingredients
2 oz/60 ml Brockmans Gin
2 Amarena cherries
.25 oz/5 ml lemon juice
sparkling rose (preferably Greek)
Method
In a rocks glass, muddle cherries with lemon juice.
Add Brockmans Gin and fill glass with ice.
Stir in the glass for about 5 seconds to combine.
Top with sparkling rose and garnish with a mint sprig and a lemon wheel.