We visited one of London's most famous tiki bars to see what they could do with gin…
We've just braved the cold to visit one of London's hottest bars… Mahiki in Kensington. It's known for being a Polynesian paradise, filled with warming but tasteful Tiki decor, waitresses dressed in Honolulu-inspired dresses, and bartenders mixing fruity rum cocktails in colourful aloha attire.
Behind the bar we meet Killian Peraldi who has been shaking up a twist on the classic Gin Fizz for about four minutes now. He's just topping up the cocktail with soda water to produce a souffle effect before he can give us his full attention. It's the perfect afternoon cocktail as the cream pairs with our Brockmans to create a smooth finish, almost like a smoothie that goes down far too easily. The flavours all scream tiki, despite the fact that this cocktail isn't made with a brown spirit.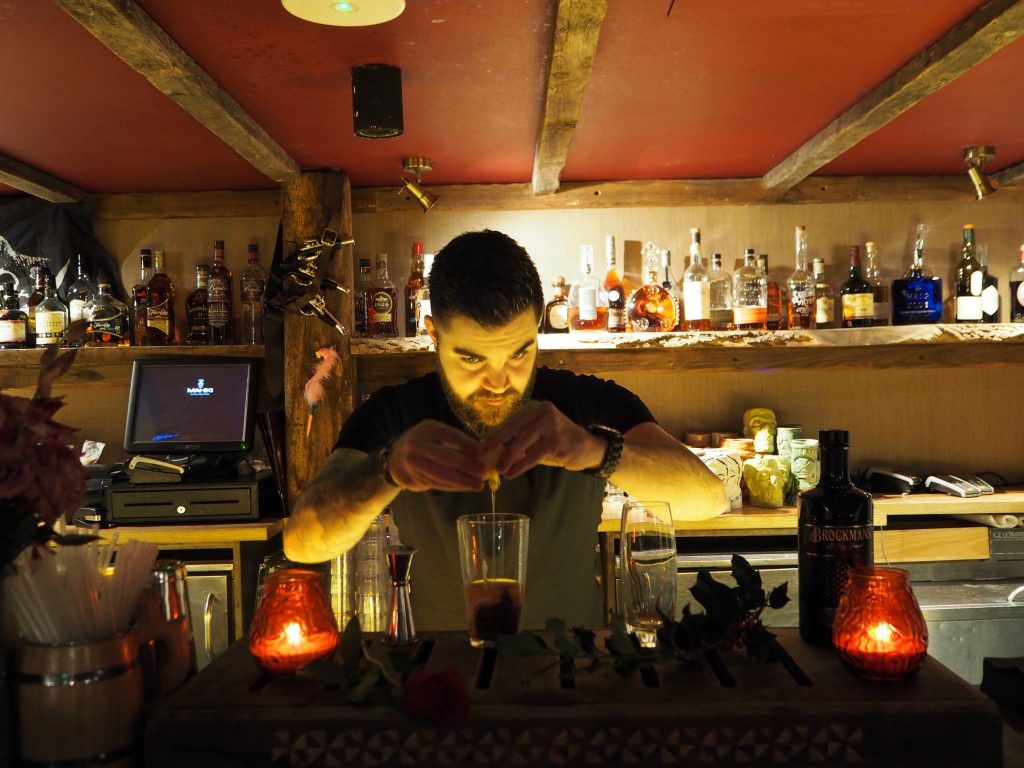 Killian is from Marseille in France, born to French and Italian parents. After travelling the world for three years with the European Bartending School (EBS) and managing a club in the French Alps, he finally settled in London at the London Cocktail Club. There he trained with the likes of Aaron Wall and Matthew David Dakers, going through their rigorous programme from barback to junior and senior bartender before landing a role as bar manager. He spent two years at LCC, honing his skills and craft before moving to Mahiki where life behind the bar is very different.
"There's less structure, and everyone hired is highly skilled. You learn from your own curiosity, so there's a different kind of motivation." But for Killian, his passion still remains on hospitality. Just a glimpse of his smile gives away his entire personality. Throughout our time at Mahiki, we come to learn he's not shy speaking to customers. "Making people happy, that's what I like to do. I want to give everyone the best experience." That may explain why he's become an expert at heading to competitions, joining brand trainings and travelling to meet bartenders around the world. His current inspiration lies in food, in particular, a beloved hometown dish which he may try to re-create as a cocktail. "I think that's the future of the industry… how to use cooking techniques with spirits."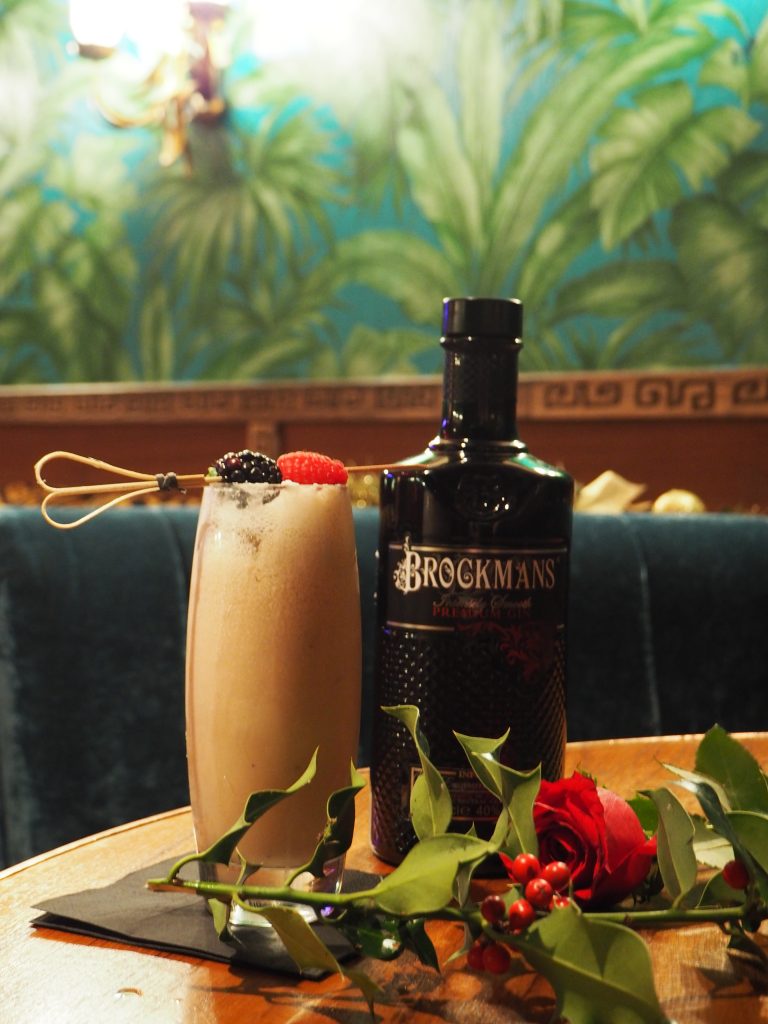 We ask if he'll ever return to France, perhaps to open up a bar of his own. But he admits there isn't much progression in cocktails outside of Paris, Lyon, and Montpelier. He'd ideally see himself back home in Marseille or perhaps in Italy, but it's a lot about who you know that makes you a success in these places.
For now, he'll remain at Mahiki shaking up their signature cocktails served in tiki vessels that customers love to pinch. Open four days a week, a rather fine dining dinner experience transforms into a club in the early hours of the night, complete with a DJ and separate rum bar. We like to think of the place a little like we do Killian: unique, hospitable and quality-focused.
1. Describe Mahiki in a few words.
Party, party annnnd, cocktails. Good service just comes naturally here.
2. What is the best thing you have overheard at Mahiki?
"Can I get a gin an tonic with no alcohol?"
"Sure," says Killian, as he hands the customer a tonic water.
3. Why is gin so popular?
It's the spirit you have the most possibilities to play around with. It's adaptable to vegetables and fruit.
4. What about Brockmans appeals to you?
It's so smooth you could drink it on the rocks.
5. If you could have one last drink before you died, what would it be?
Treacle.
Santa Brock Gin Fizz
by Killian Peraldi
Ingredients
50ml Brockmans Gin
15ml Lime Juice
15ml Lemon Juice
10ml Sugar Syrup
25ml Raspberry, balsamic and basil reduction
1 Egg white
25ml Cream
Soda water
Method
Pour all ingredients into a shaker.
Dry shake, then wet shake for 4 minutes
Top with soda water
Garnish with basil, a raspberry, and blackberry