We've landed ourselves in jail. But we have a solid alibi: we've been drinking gin.
We've drunk gin in quite a few corners of the world by now. Today, we get to cross jail off the list. We are at Alibi, a bar housed inside the Liberty Hotel in Boston, and both of these names become quite cheeky when you learn that the Liberty Hotel used to be a prison. We're drinking with Amy Volkmann, a bartender here of three years who still enjoys watching people putting two and two together.
"People walk in, and they see the mugshots on the wall, and the iron bars, and they are so confused. When we explain where they are standing, they think it's amazing."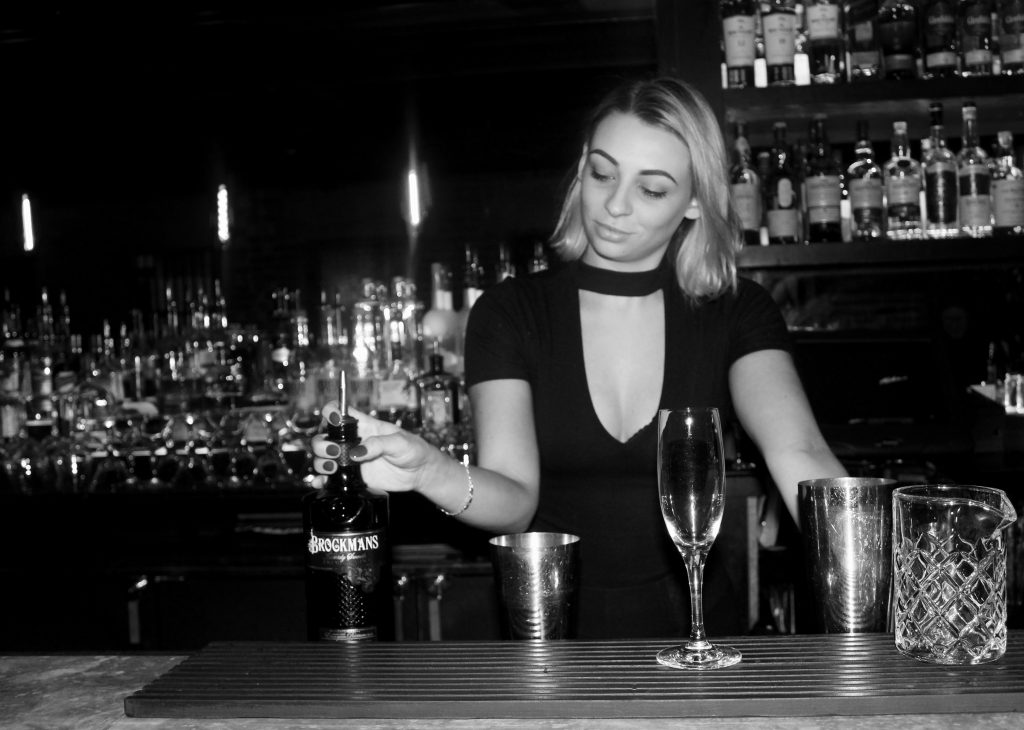 The cheekiness ends right around there however, and what's left is a dark, cosy cocktail bar with imaginative, approachable drinks and plenty of plush seating to enjoy them in. As Boston's cocktail culture is still growing, we ask Amy how her clientele respond to Alibi's cocktail offerings.
"I definitely get people who know they want to be holding a martini in their hand, but have no idea or don't care what's actually in it," she says, smiling. Amy, who quit her day job in healthcare to go back to the hospitality industry, has let us sit at her bar as she sets up for service. She is now putting the final pieces into place before the doors open. "But then, on the other side of the spectrum, it feels like people are becoming more and more knowledgeable about cocktails and are excited to see what we have to offer."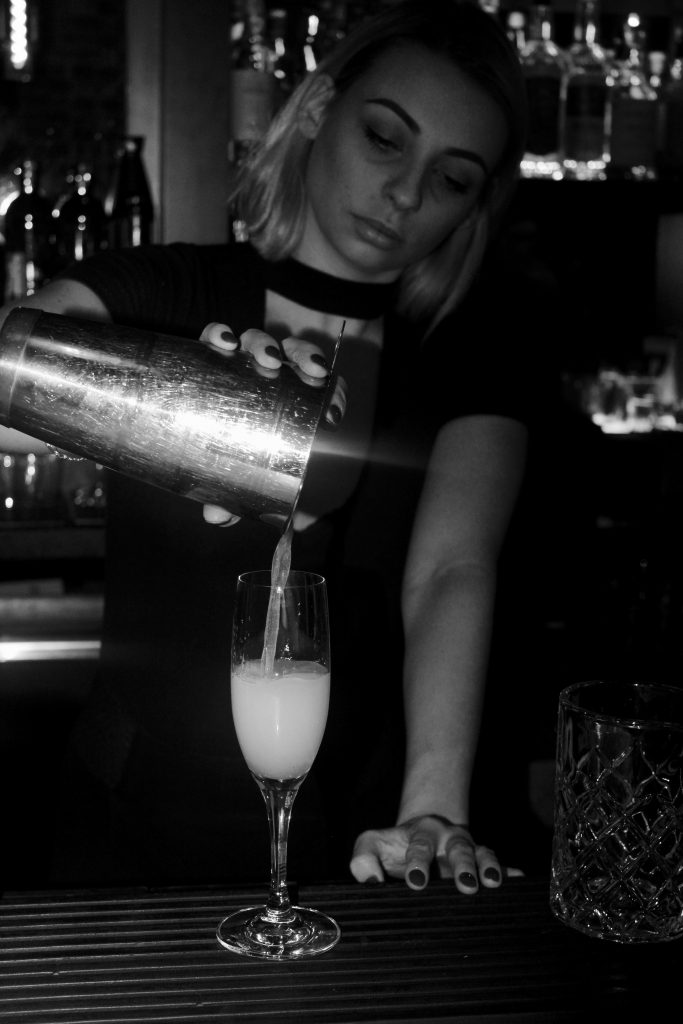 Of the many cocktails Alibi does have to offer, Amy tells us of the new wintry gin cocktail on the menu that stars our favourite gin, Brockmans.
"Gin has for so long been considered a summer drink, but I think that's finally changing. For the winter menu, we wanted to shy away from all the whiskey drinks everyone tends to do. We also wanted it to be pretty."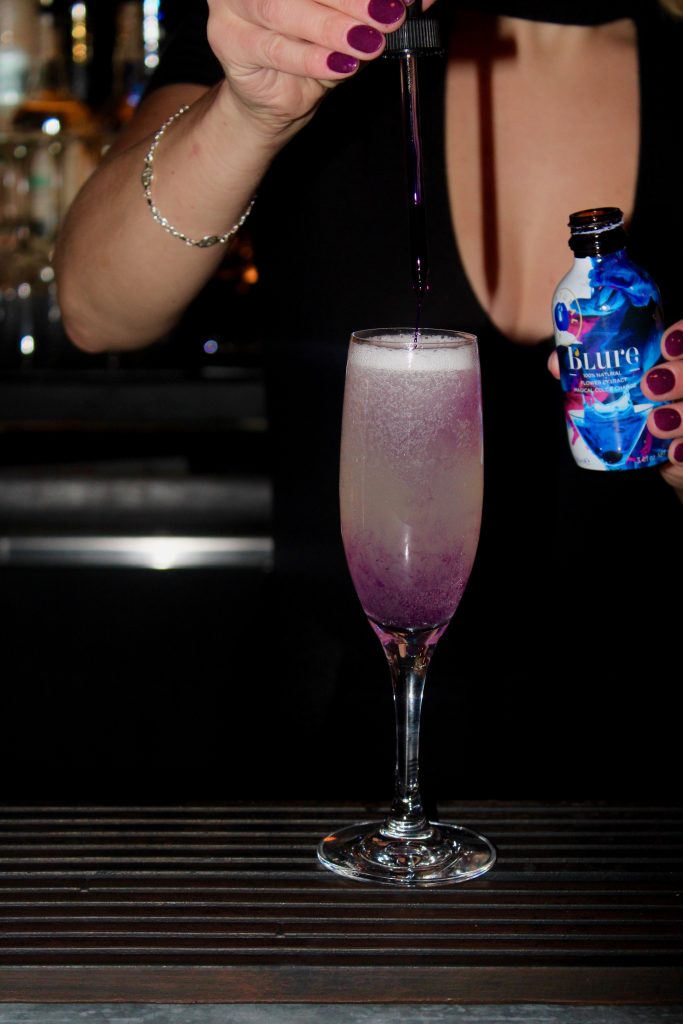 Now that the bar is ready, Amy makes us this wintry gin drink, the "Purple Haze." A play on a French 75, it has lemon juice and simple syrup and is topped with prosecco, but with a few twists to make it unique: rosemary, butterfly pea flower extract, and lavender CBD oil.
They say that CBD is meant to relax you. Call us old fashioned, but that's what we thought gin was for. Thankfully, we are able to leave when we please. After all, we had a great alibi.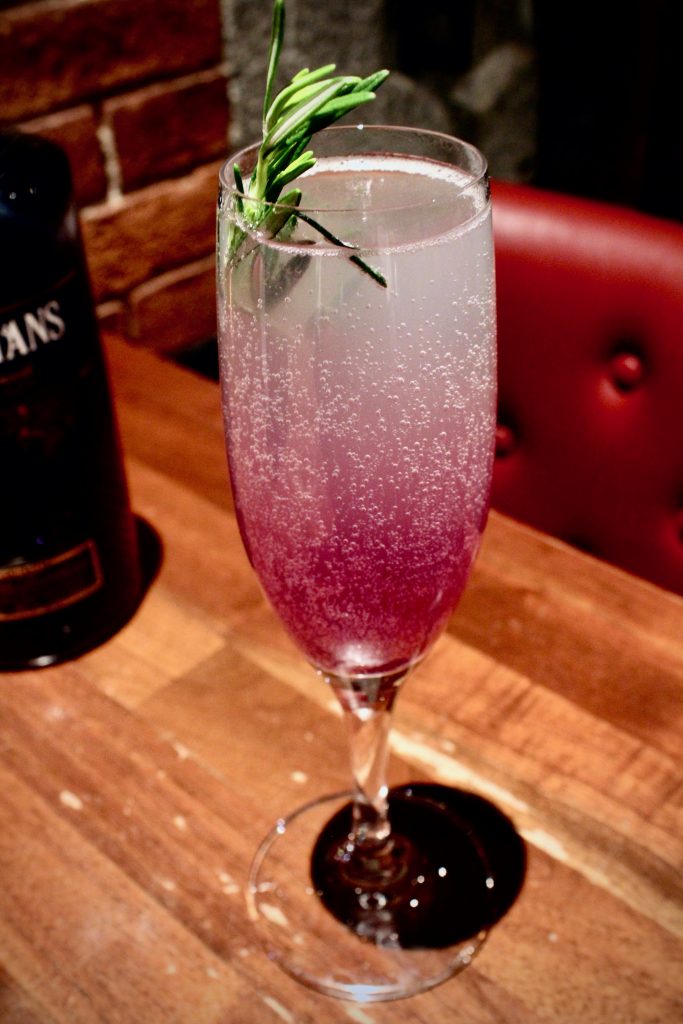 Purple Haze
an Alibi original
Ingredients
1.5 oz/45 ml Brockmans Gin
1 dropper butterfly pea flower extract
1 dropper lavender CBD oil
.5 oz/15 ml lemon juice
.75 oz/22 ml simple syrup
prosecco
Method
Add all ingredients except for the prosecco to the shaker.
Add ice, and shake vigourously for a few seconds.
Strain into a champagne flute.
Top with prosecco, and garnish with a sprig of rosemary.