There's nothing wrong with escaping it all and drinking a Brockmans in a beautiful place…
Not every Brockmans bar is a buzzy, bustling place in the middle some big city. Rather, some of our favourite places to have a Brockmans are off the beaten path, in a cosy corner of the world—an escape from all the insanity. Bee and Thistle, in Old Lyme, Connecticut, is one of those places.
We're here because we've heard they mix a good Brockmans in this cozy little inn, housed in a building that dates back to 1756. A mixture of couches, armchairs, and stools serve as the seating around vintage tables with delicate details. The bar is small and the dining room stretches across a few different rooms that overlook a picturesque piece of land. The floors may be creaky and the doors a bit sticky, but Bee and Thistle certainly has charm.
We're also here to chat with bartender Jack Larrow, who started in this industry working at casinos and high-paced Manhattan bars.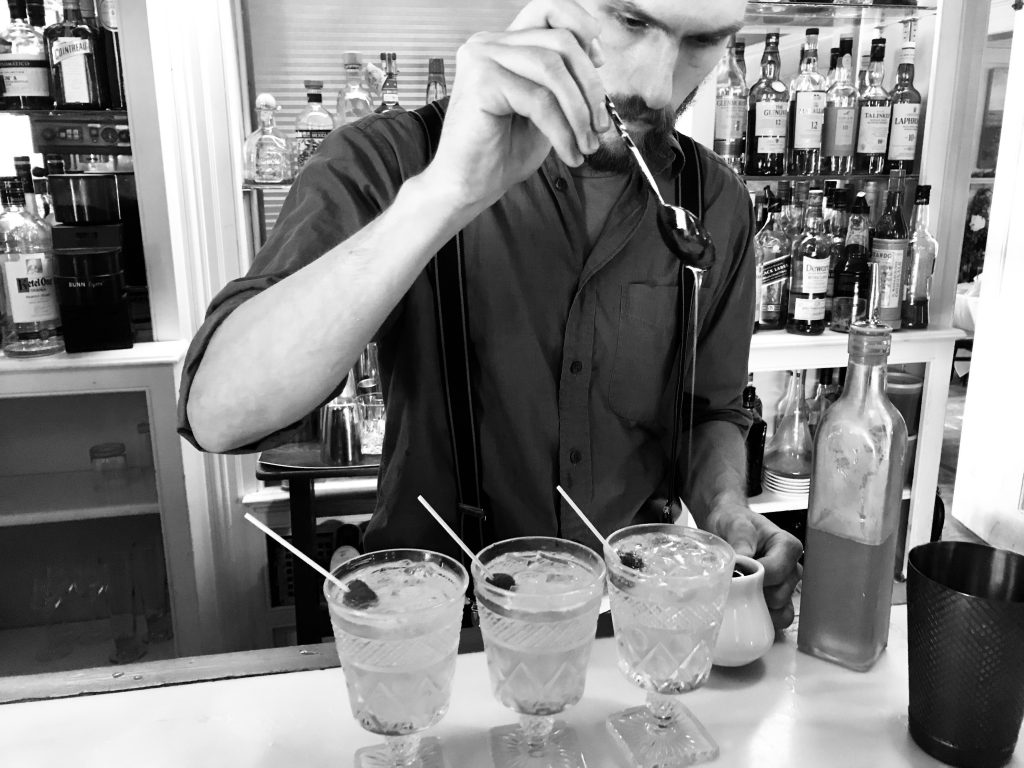 "Bartending is a special kind of crazy," he says. "You need to thrive on the chaos of feeding people poison and them willingly imbibing. It's the chaos that I love."
Now that he's at Bee and Thistle, however, the pace has slowed a bit.
"The crowd is quite tame. I am rarely at work past 11:30 PM." But he doesn't mind; he's served his time in the chaos. But that does not mean he's never busy.
"I've become a sort of a maintenance/barman/jack of all trades," he says, laughing. "This building is 260 years old, and things break. But the show must go on."
Jack is also making us a bespoke Brockmans cocktail, starting with jalapenos and raspberries. He muddles them with honey, then adds a bit of lime, Brockmans, and seltzer. The drink is fitting for the setting—pretty, simple, bucolic.
It is nice, once in a while, to get away from the craziness, isn't it? Especially when there's still Brockmans.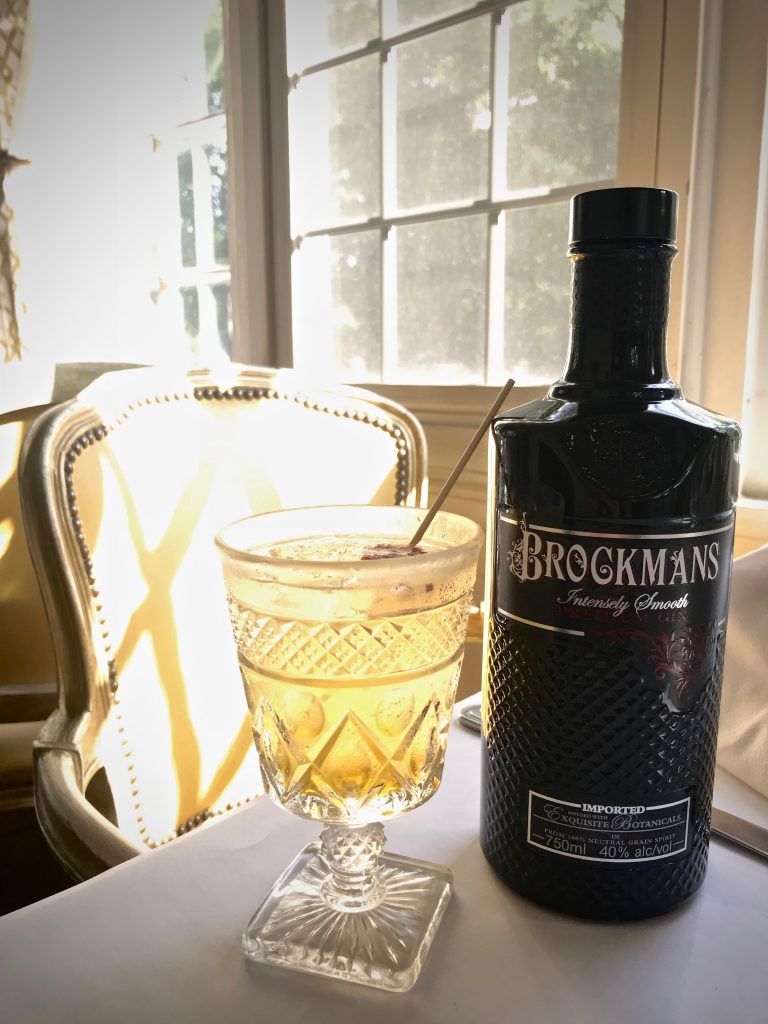 Brockmans Bee Sting
by Jack Larrow
Ingredients
2 oz/ 60 ml Brockmans Gin
.5 oz/15 ml honey
.75 oz/22 ml lime juice
2-3 slices jalapenos
2-3 ripe raspberries
seltzer
Method
At the bottom of a tin, muddle jalapenos and raspberries with honey.
Add lime juice and Brockmans.
Shake briefly, strain over fresh ice into a highball glass.
Top with seltzer, garnish with a raspberry.